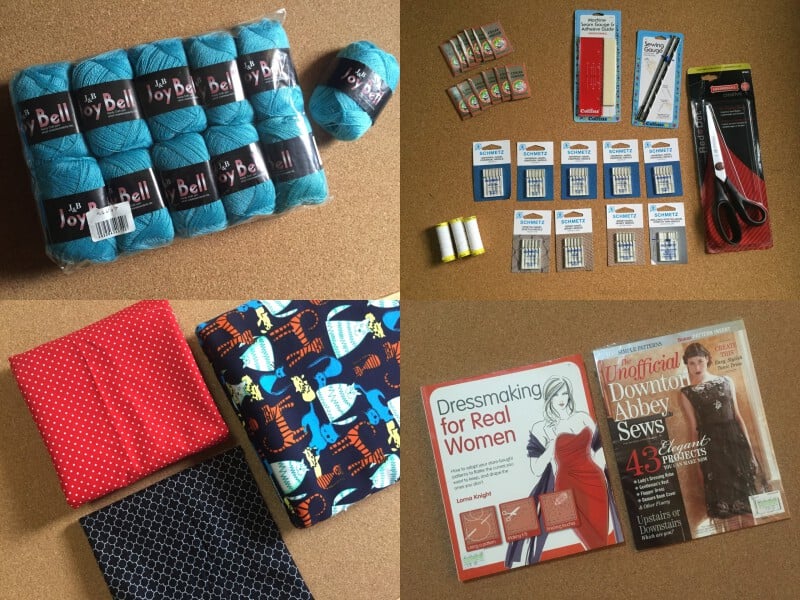 Update as of August 2020: This was originally posted on my now defunct tumblr blog. I am consolidating all of my old posts for posterity and updating the posts as I see fit for the new layout and style of this space.
You may view the original post here.
Another craft haul post, again? It hasn't been a month since the last one, wasn't it? Who cares? I have a lot of time on my hands recently, so I can't help it if I have more time and energy to browse stores. Haha.
First haul, is this beautiful pack mohair and wool blend yarn. It's really thin and perfect to use for tops. These yarns were sourced from Japan surplus shops from I don't know where. I paid P350 plus shipping for what I thought was 10 balls, but I got 11. Hooray!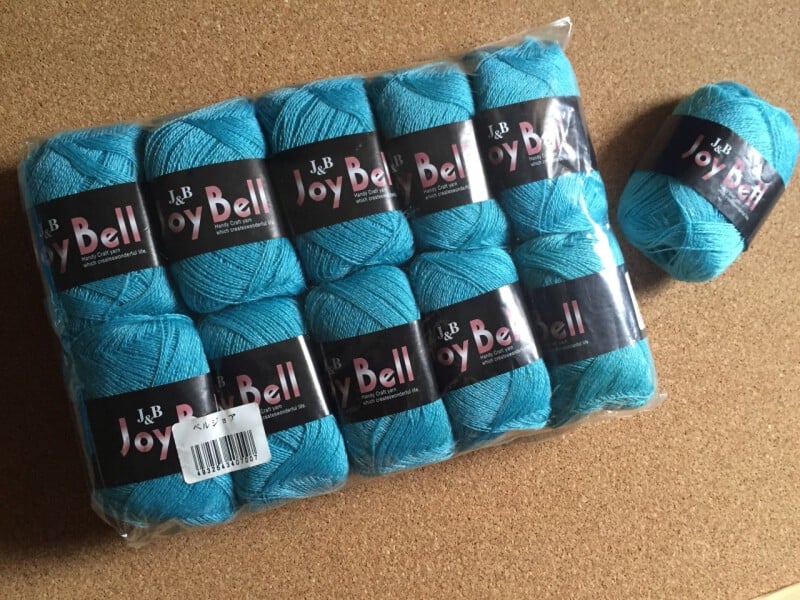 This pack of yarn above will be my last yarn acquisition until I finish everything in my current projects queue. I promise. Although I've been eyeing those new milk cotton and organic cottons from The Yarn Traveler and Yarn Shack. Oh gosh, please make me stop buying yarns.
A friend of mine recently came home from a short work stint from the US. I took this opportunity to get my hands on some needed sewing supplies that I can't find here! I ordered these online from Wawak.com and had it delivered to his address. Their service is pretty fast. I ordered it May 5 evening around 11pm in US time and it was delivered morning of May 7.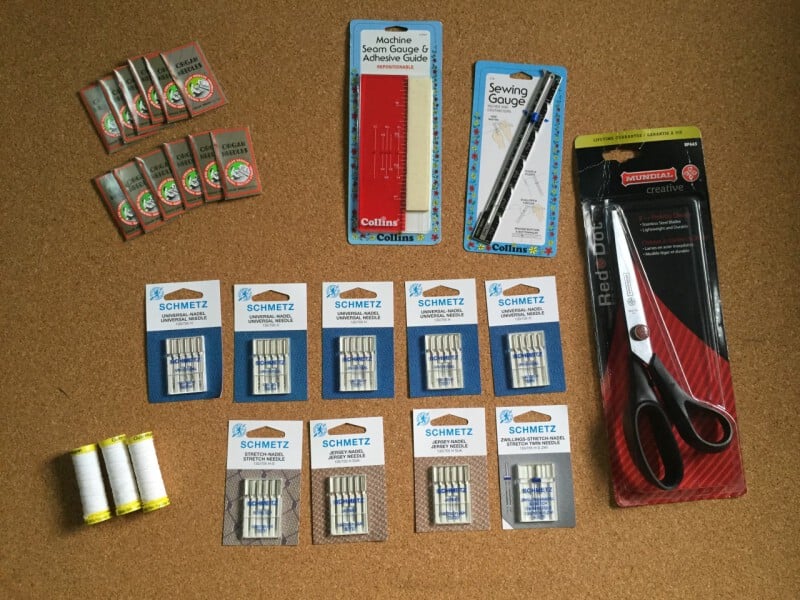 I got myself a Mundial 8 1/2″ Red Dot pinking shears, Collins Machine Seam Gauge and Adhesive Guide (because my machine has no helpful seam marks), a Dritz sewing gauge and some Gütermann elastic thread for smocking.
I also ordered lots of sewing machine needles. I know I can buy regular sewing machine needles from Carolina's but Every time I go there to ask for the green packed Organ needles that say HAx1 but they keep giving me Singer brand needles because they say those are for ordinary sewing machines. I don't get it. So I just got myself some regular HAx1 sewing machine needles in sizes 60/9, 75/11, 90/14 and 100/16.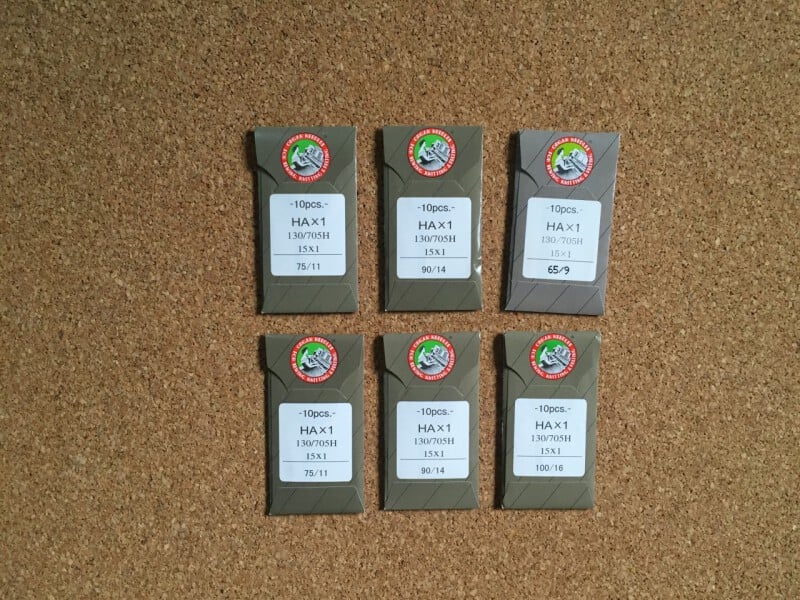 Another thing I couldn't find here were ballpoint needles. So I grabbed a couple of sets of Organ ballpoint needles.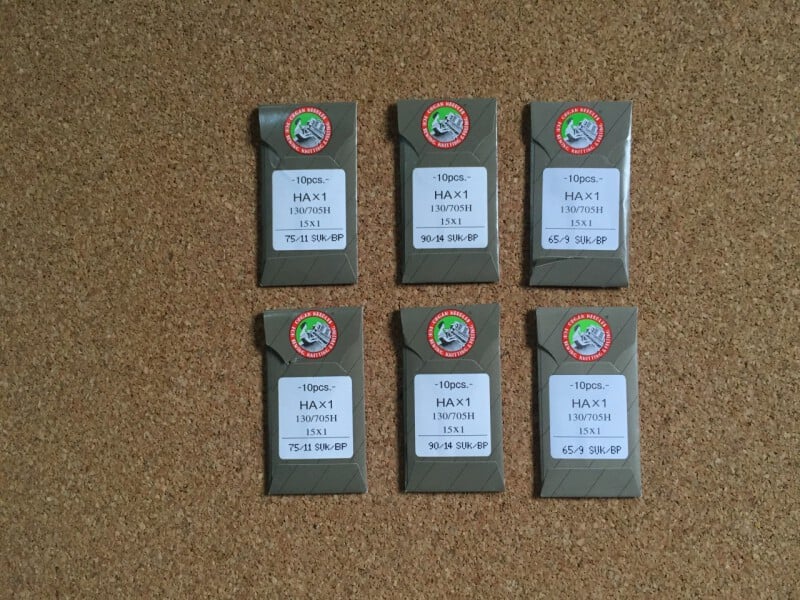 I also got myself some packs of Schmetz universal, jersey and stretch needles. Schmetz needles are really popular in the sewing community but they are not cheap at all, around P115 per pack. Somehow I wish I got more. Haha.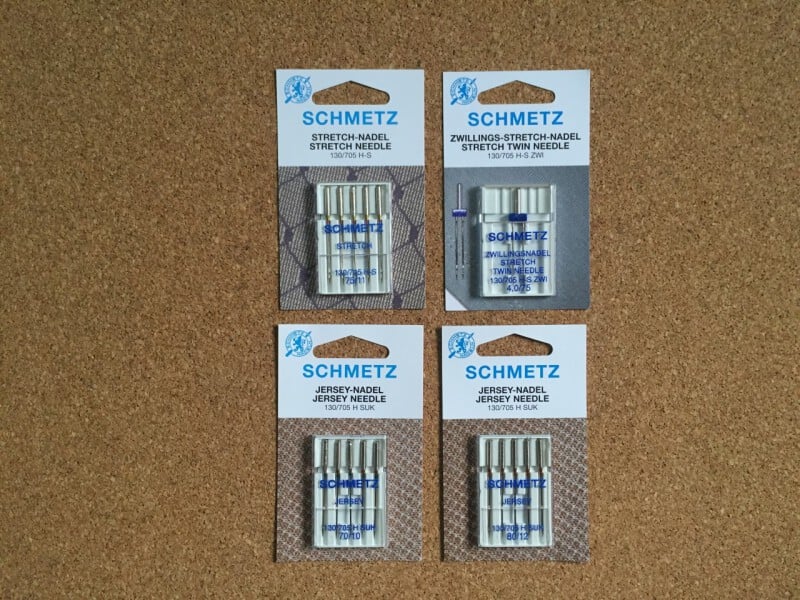 Also, I found out recently that there are a lot of local fabric sellers online. Find them on Instagram using hashtag #fabricsph. Although it is really hard to buy fabrics online because you can't touch or feel them. I decided to take a gamble, and got these from a seller on Facebook.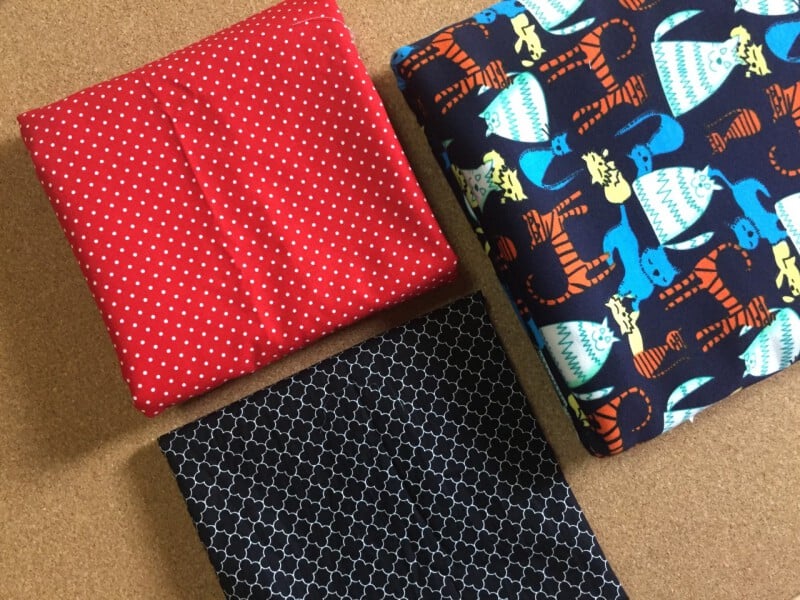 These red polka dot and black quatrefoil designs are 45″ width Riley Blake designs quilting weight cotton. The blue crazy cat print is a 60″ cotton jersey. I love these.
Last part of the haul are these two sewing reads that I got from Booksale SM Megamall: Dressmaking for Real Women and The Unofficial Downton Abbey Sews. I love everything Downton Abbey so I definitely got this magazine although I've read a lot of bad reviews about it. They find the magazine expensive even if all the patterns could be downloaded online. I got my copy for P130, so I have no problem whatsoever!
It actually pays to visit this store at least once a week. Haha.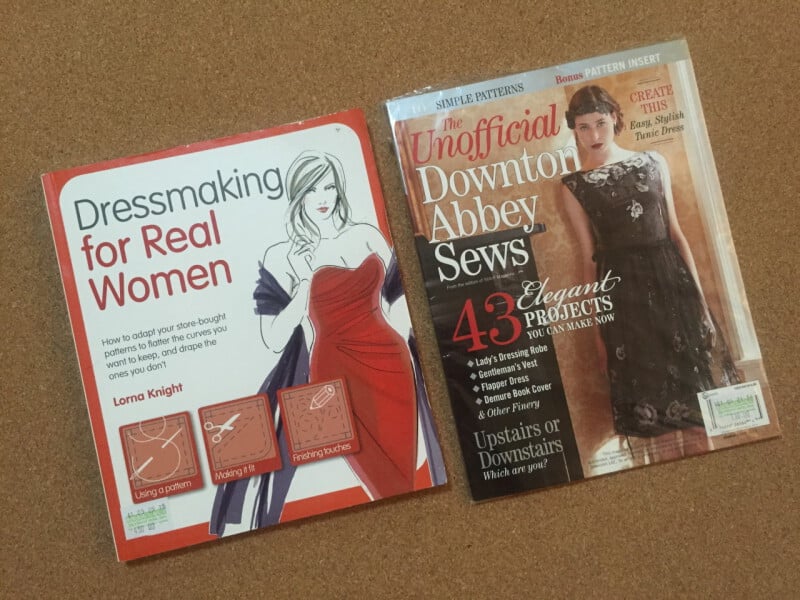 Happy week everyone!