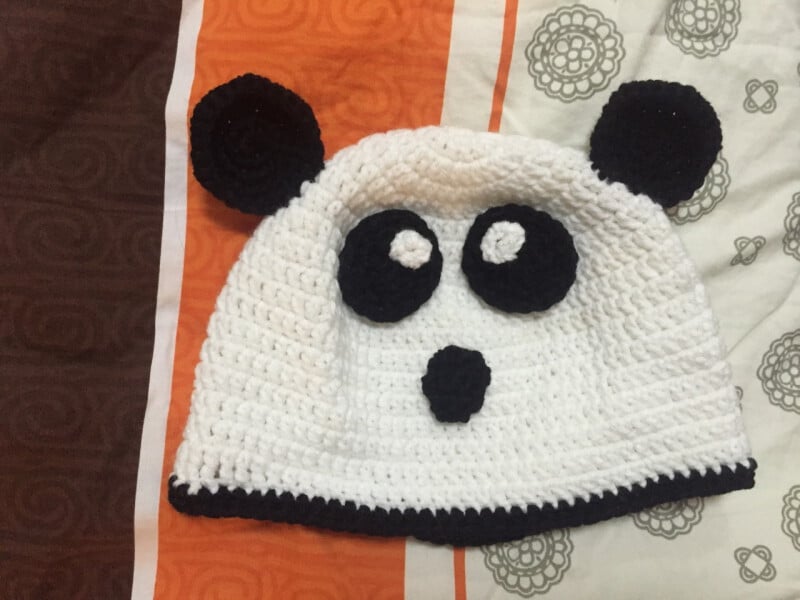 Update as of August 2020: This was originally posted on my now defunct tumblr blog. I am consolidating all of my old posts for posterity and updating the posts as I see fit for the new layout and style of this space.
You may view the original post here.
Frankenpattern time! I actually started this project waaaaay back 2013. It started off as Finn's hat from Adventure Time and then it got buried in WIP hell.
I resurrected it recently when another cousin of mine asked for a panda hat. Instead of making another hat, I used the previous hat as a base and use the Panda Hat pattern to make the face and ears. Because of this, one more project marked off the old WIP list.
Pattern Details