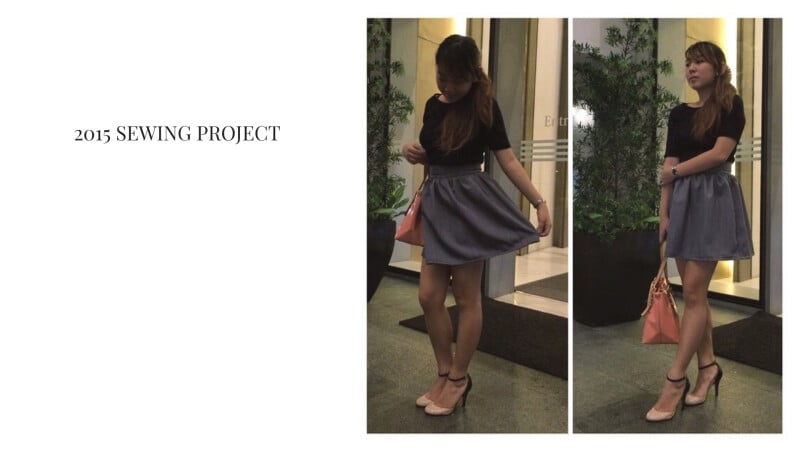 Update as of August 2020: This was originally posted on my now defunct tumblr blog. I am consolidating all of my old posts for posterity and updating the posts as I see fit for the new layout and style of this space.
You may view the original post here.
I finished another sewing project! And as if it is a testament to my newbie-ness, it's another skirt! But I'm so happy, I just don't care. Haha. I wore this skirt for a date on the same day I finished it. I love it so much. I have been blogging for years and I am sure I have never posted any photo of me wearing anything I made. And I guess, I'm just really proud of this one.
The pattern for this skirt is from Love at First Stitch by Tilly Walnes, which I absolutely adore. I planned my dressmaking journey to follow the projects in the book in order because each project is designed to build on another skill from the previous one.
So after I finished myfirst (shareable and not downright ugly) sewing project, I embarked on making the next pattern: the Megan dress. After a few problems with fitting the bodice and scrapping 2 muslins, I decided I needed an instant gratification project and the Clémence skirt (which comes next in the order of projects) proved to be it.
Unlike the other projects, there is no traceable pattern for this, only instructions on how to draft the pattern based on your measurements. I actually enjoyed drafting, although this one is fairly easy: three rectangles.
Here are some close ups of the finished skirt: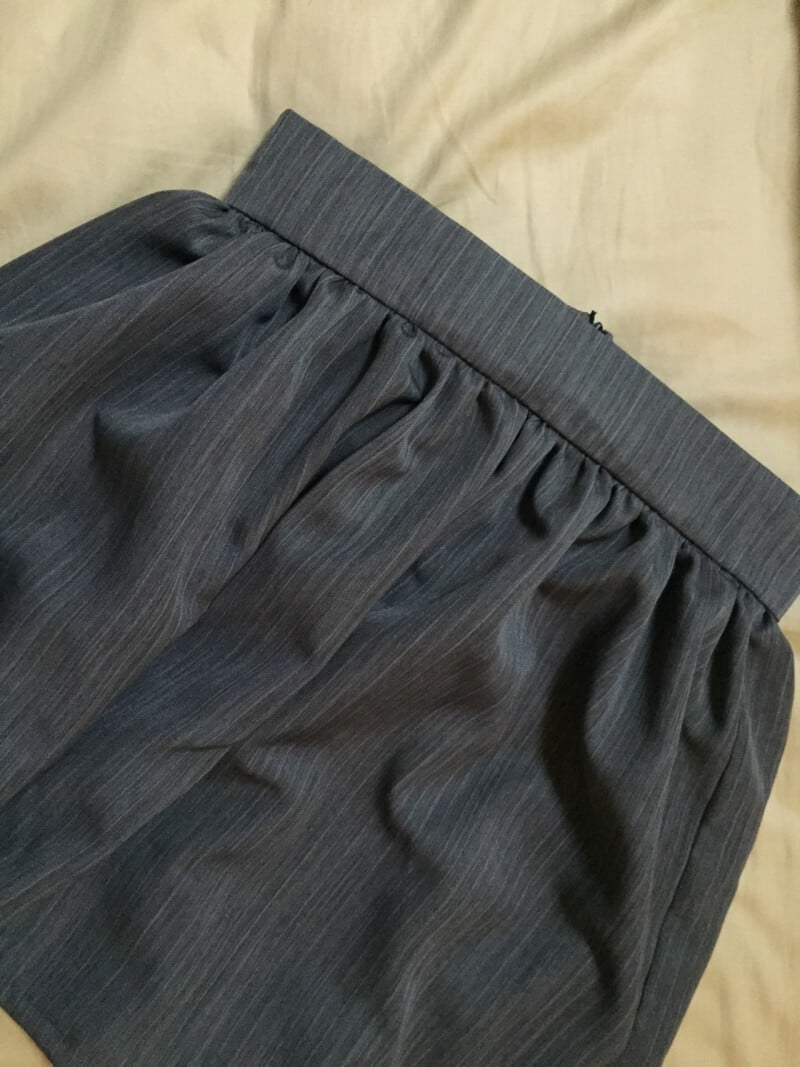 It needs more pressing, I know. Also noticed that I finally got the waistband to line up on this one. I totally missed that when I made the Delphine. Although there are some bumps at the bottom of the zip. Oh well, out of sight, out of mind.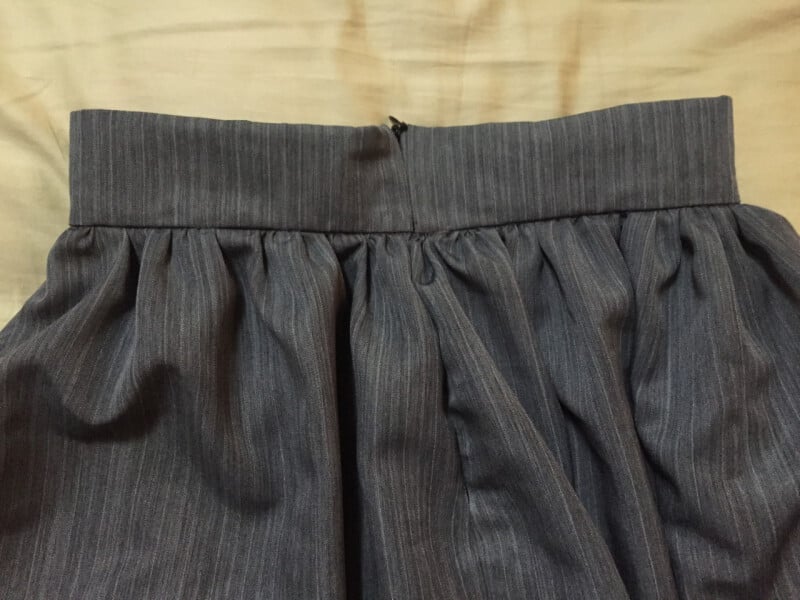 I already have another Clémence in mind, I just need to prewash my fabric! Next time I'll be using a cute print and adding pockets. This version happened to be my wearable sample/test run and it turned out great. Hoping the next one turns out great too. I'm so excited!
2020 edits using the review format
Pattern Description
Pattern Sizing
None! This is is a self-drafted pattern. The book guides you on how to draft the pattern using your measurements.
Did it look like the photo/drawing on the pattern envelope once you were done sewing with it?
Yes.
Were the instructions easy to follow?
Yes! One of the things I love about this book is how clear the instructions are. It includes step by step pictures that guides you on how to sew.
What did you particularly like or dislike about the pattern?
The waistband should be curved a little to stop it from curling when worn.
Fabric Used
This is a scrap wool-blend suiting fabric. I love this fabric.
Pattern alterations or any design changes you made
None, I followed the instructions to the T.
Would you sew it again? Would you recommend it to others?
It's 5 years later, and sadly I haven't made another one yet. I'll probably need to draft a new pattern since I've grown a bit from before. Things I'll change: make the waistband a little curved and thinner, add pockets, and make it longer (this length is too young and cutesy for me now.)