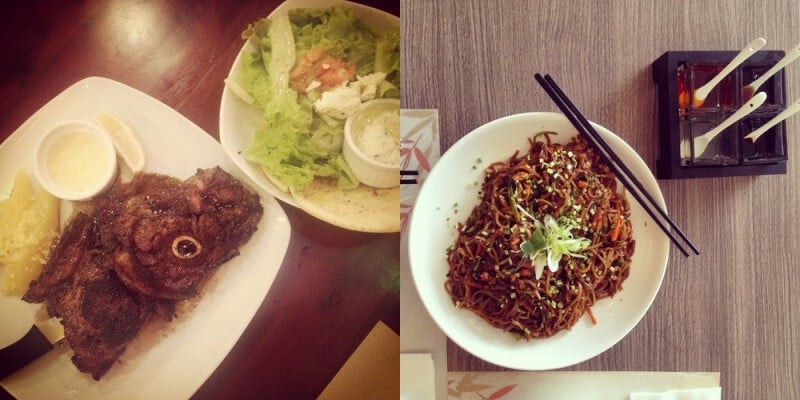 So here it is, my first ever sewn garment! I can't believe that I finally finished a sewing project! I'm taking baby steps with my progress in sewing. But little progress is better than no progress!
Delphine Skirt is one of the patterns from Love at First Stitch. It is an A-Line skirt featured on the front cover of the book. The book does not include instructions about sewing a lining, but Tilly wrote a tutorial about this on her blog.
Materials used:
main fabric from Taytay fabric market
lining is from Fabric Warehouse
fusible interfacing from Carolina's
8″ invisible zipper from Carolina's
invisible zipper foot from emerald197, OLX seller
tracing paper (Veco 20″x 30″) from National Bookstore, one sheet is enough to copy one skirt pattern piece and a waistband
other marking tools from National Bookstore
To start off sewing, I traced up the pattern from the pattern sheet included in the book. I chose to trace a size 1 pattern, based on my hip measurement. In hindsight, I should have used the size 2 waist pattern and merged it to the size 1 hip pattern. The resulting skirt is a little tight on the waist, but I can still breathe in it.
The pattern provided is for an "average" female of 5′5″ height. Being the petite person that I am, I shortened the skirt by around 15″. It's a little embarrassing to know how much length I needed to "trim off".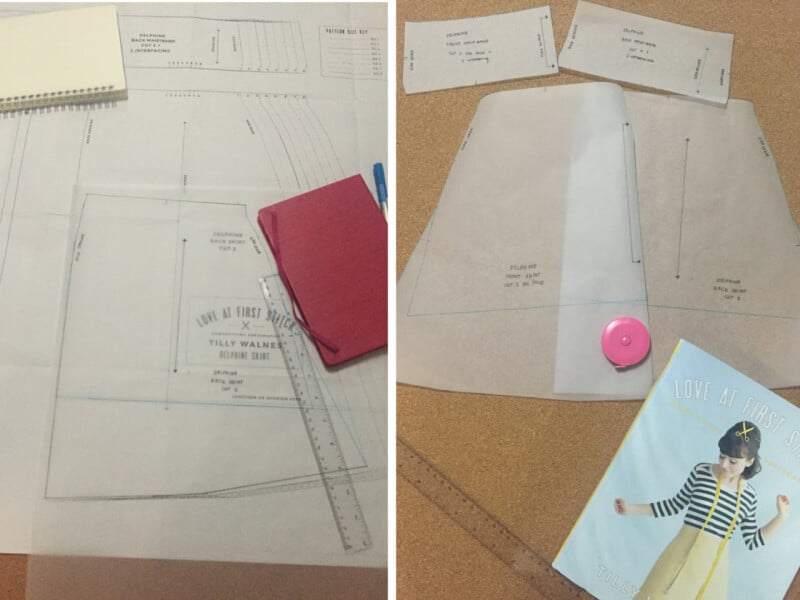 After tracing and cutting the pattern, I traced the pattern pieces on the fabric using washable markers. I did this for both main fabric and the lining. I also cut out the interfacing pieces for the waistband.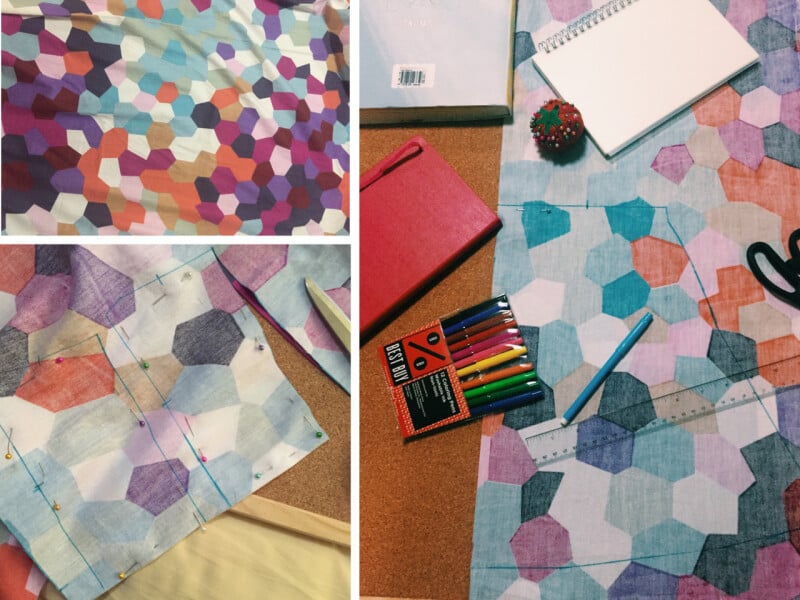 Sewing this skirt was quite simple and straight forward. I could have finished this on the same day I started it. But I did not have an invisible zipper foot for my machine. I watched different tutorials on how to place a zipper without this special foot, all them involves moving the needle position, which my machine couldn't do. I dropped this for two months because I couldn't install the zipper!
Thankfully, I found a seller from OLX that sells an invisible zipper foot. And below is my first ever zipper installation. *tears of joy* It took me an hour to place it in. Hahaha.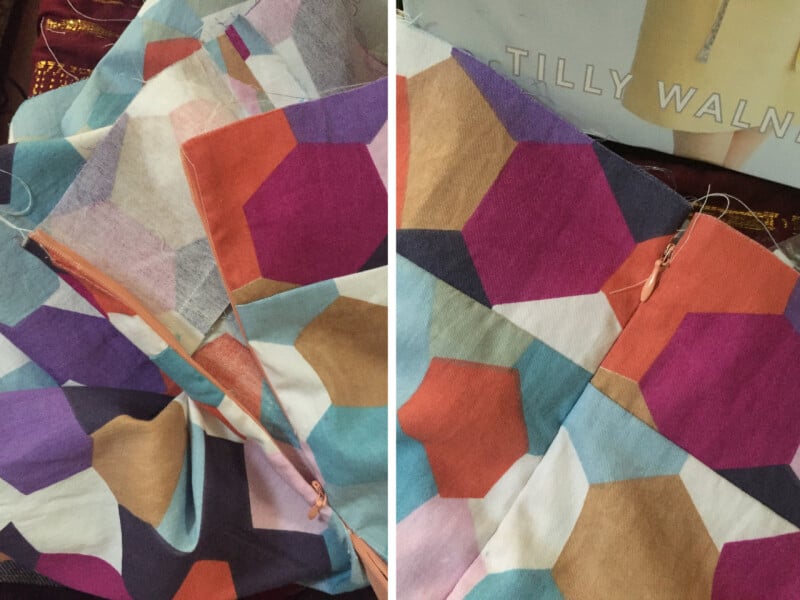 Also, I couldn't hem the skirt so I made an awful move of attaching the lining to the skirt just so I wouldn't hem it. I wish I could undo it. But hey, it's my first sewing project.
Things I learned from this project:
how to trace, mark, and cut patterns on fabric
how to shorten a pattern
how to insert an invisible zipper
how to use fusible interfacing
how to sew a skirt
Some takeaway for my next Delphine:
Use a size 2 waist and merge it with the size 1 hip
Make the skirt a little longer! - This one ended up a little too short because I used the length of a tight fitting mini for the length. I forgot about the fact that this one should be longer because the exaggerated A-Line design needs more fabric.
Use a thicker fabric - I decided to make a lining because the main fabric alone wouldn't hold the shape of the skirt.
I need to learn how to hem without going crazy,
Here's to more sewing projects in the future! Happy Monday everyone!