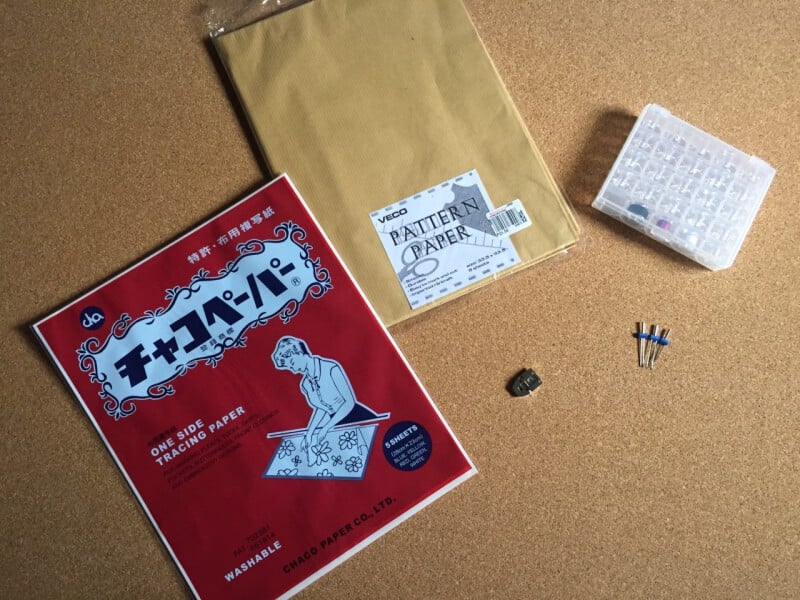 Update as of August 2020: This was originally posted on my now defunct tumblr blog. I am consolidating all of my old posts for posterity and updating the posts as I see fit for the new layout and style of this space.
You may view the original post here.
These are some sewing things that I'm happy that I found recently:
Dressmaker's Carbon/Tracing Paper for tracing patterns - got it at Carolina's for P120 per pack. I never thought that Carolina's would carry this but I'm happy that they did. Tracing darts onto fabric will now be so much easier!
Pattern Paper for pattern making - found these at National Bookstore at P21.50 for 5 sheets, 33.5″ x 33.5″. I have 7 packs of these because I hoarded the last few pieces at the SM Megamall branch. I'm planning to use these to draft some future designs. And now that I have dressmaker's carbon, I might try using this to trace out patterns. I still have to find those dotted/marked papers but for now, big papers are my best friends!
I recently shared these in a previous post, but in case you missed it, I got these online:
25 pieces plastic bobbins with case
Snap-on invisible zipper foot
Twin needles set
Things I still need to find:
ballpoint needles!
small LED lamp for my sewing machine