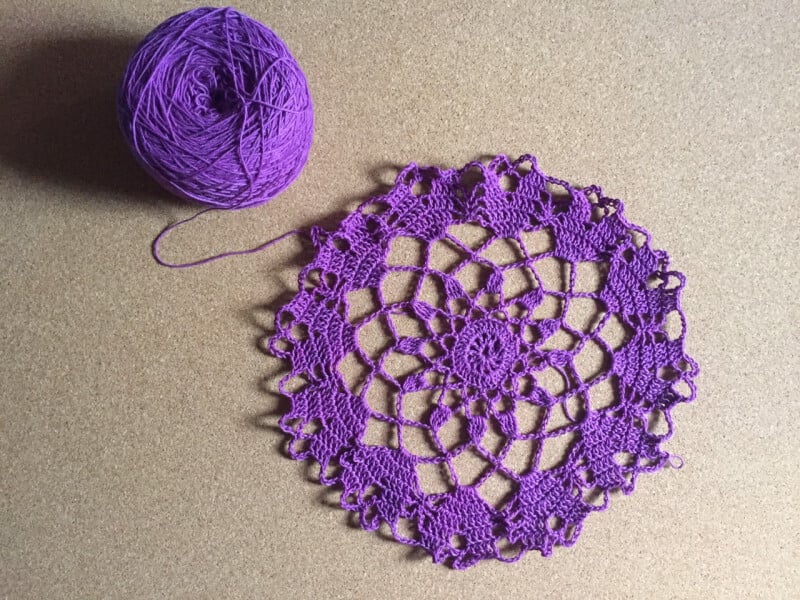 Update as of August 2020: This was originally posted on my now defunct tumblr blog. I am consolidating all of my old posts for posterity and updating the posts as I see fit for the new layout and style of this space.
You may view the original post here.
This is a quick project! Probably the fastest project I have ever finished given the fact that I only work on this for about an hour or two every night. The pattern is worked in the round the whole time starting from a doily then the arms are made and then poof, it's a cardigan/vest thing!
Pattern Details
Pattern Name

Mirth Cardi by Jenny King

Yarn

4-ply Hand Dyed Cotton Yarn from The Yarn Traveler in New Orleans Violet

Hook Size

3.5mm

Finished Size

M

Ravelry Entry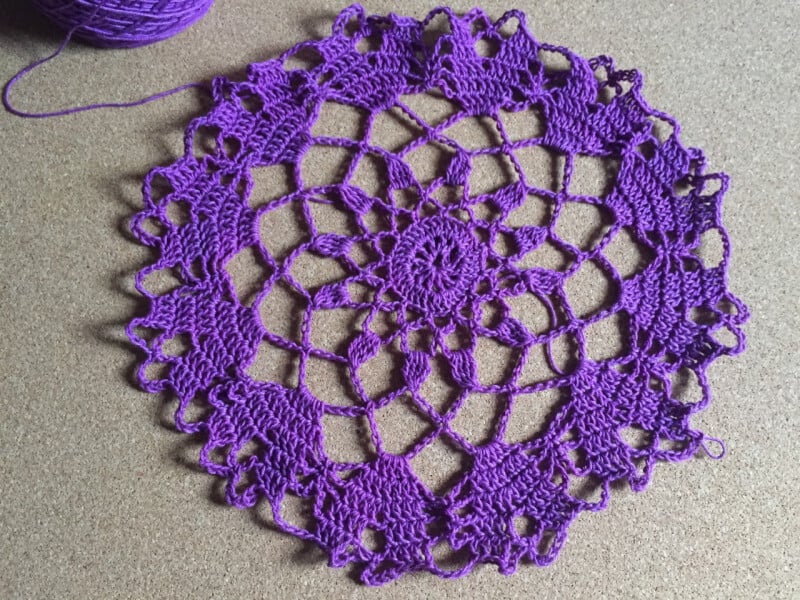 I am in love with this yarn. It's so soft and smells really nice. It smells like my very comfortable comforter that when I work on it, I get the urge to sleep. Haha. It also drapes really well which is important for this pattern.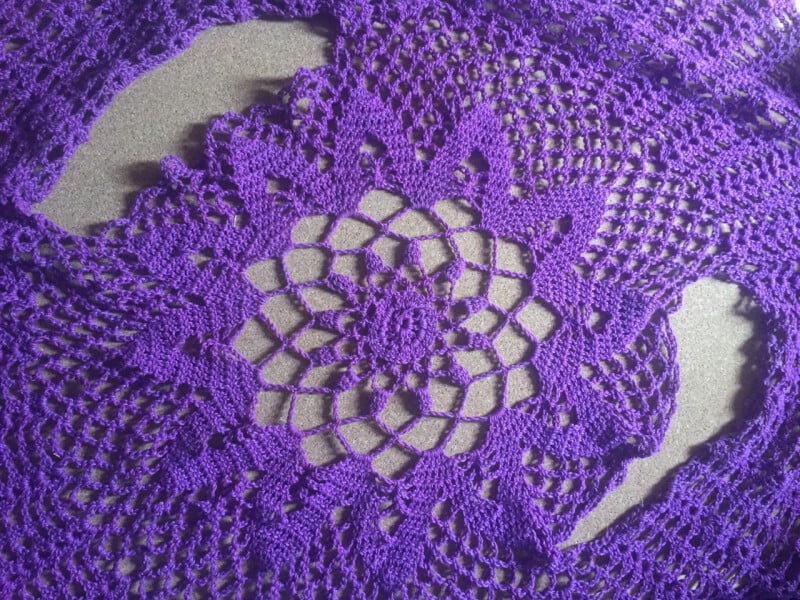 I gave this as a Mother's Day gift to my mom but I forgot to take a photo when she tried it on. Too bad. This one really looks nice on her.