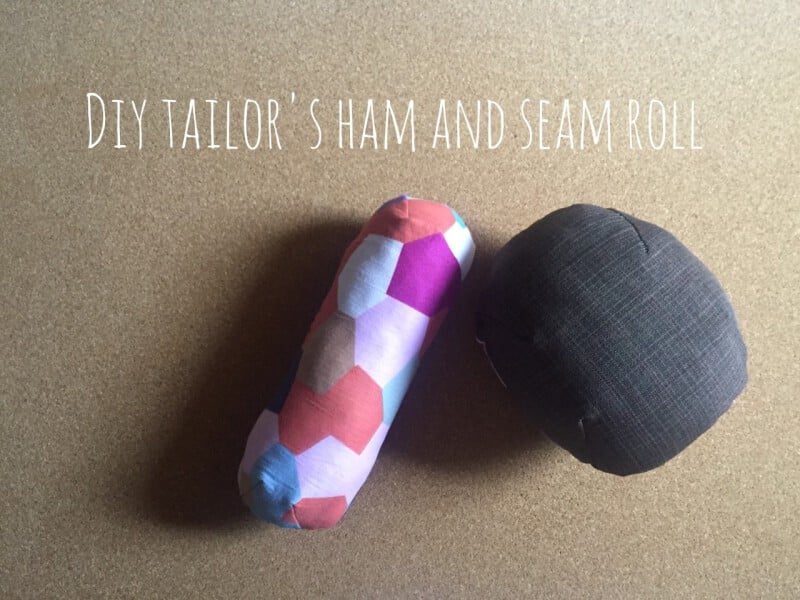 Update as of August 2020: This was originally posted on my now defunct tumblr blog. I am consolidating all of my old posts for posterity and updating the posts as I see fit for the new layout and style of this space.
You may view the original post here.
I recently started a project involving lots of darts, 8 to be exact. And although darts are a pain to sew, pressing them is even harder. I knew that I needed a tailor's ham and a seam roll to make my life better but pressing aids are really expensive.
I inquired at Manila Fashion Supplies about their Dritz pressing aids and they cost a whopping P1,500. I mean, sewing is already expensive with the machine and the fabrics and all. I can't afford to spend that much on pressing aids when I can spend them on fabrics or yarns or makeup or books.
Good thing, a lot of other people had this same problem and provided tutorials in making your own pressing aids. For my pressing aids, I consulted this tutorial by Victory Patterns on Tilly and the Buttons.
First off, I downloaded the free patterns and cut them out.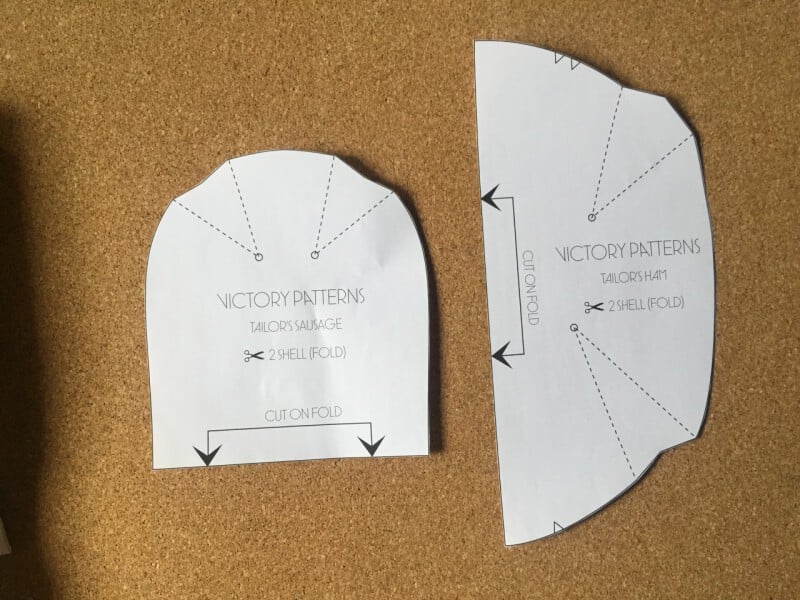 Then I gathered my materials:
Cheese cloth/canvas - leftover from earlier projects
Wool - from my burnt jacket project
Cotton - I still had a yard left from my Delphine Skirt
Pins, shears, and a marker
The tutorial only asked for the canvas cloth, but I followed some of the comments to use wool and cotton for pressing other types of fabric. And also to make them prettier.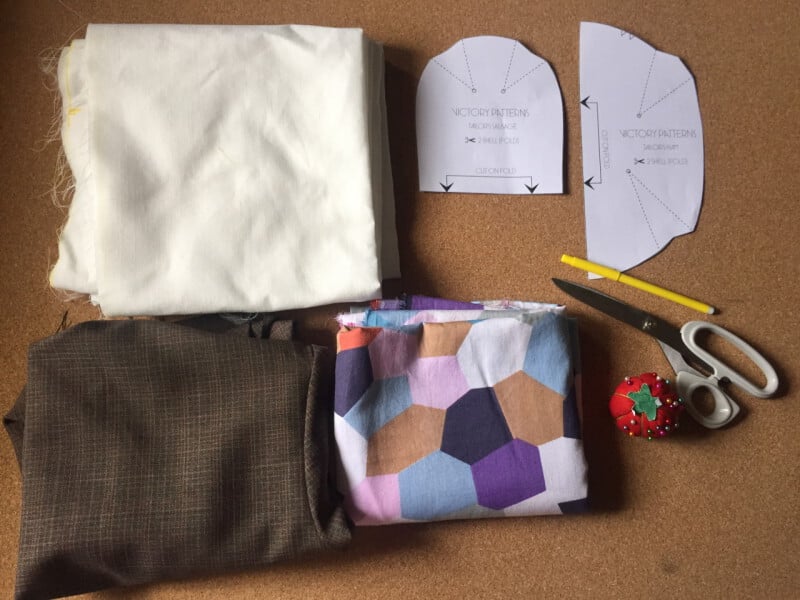 Aside from the 2 pieces of the canvas, I also cut 1 each from the wool and the cotton. I did not transfer the markings to the cotton and wool, only on the canvas. I then pinned the cotton on top of 1 canvas, and the wool on top of the other canvas.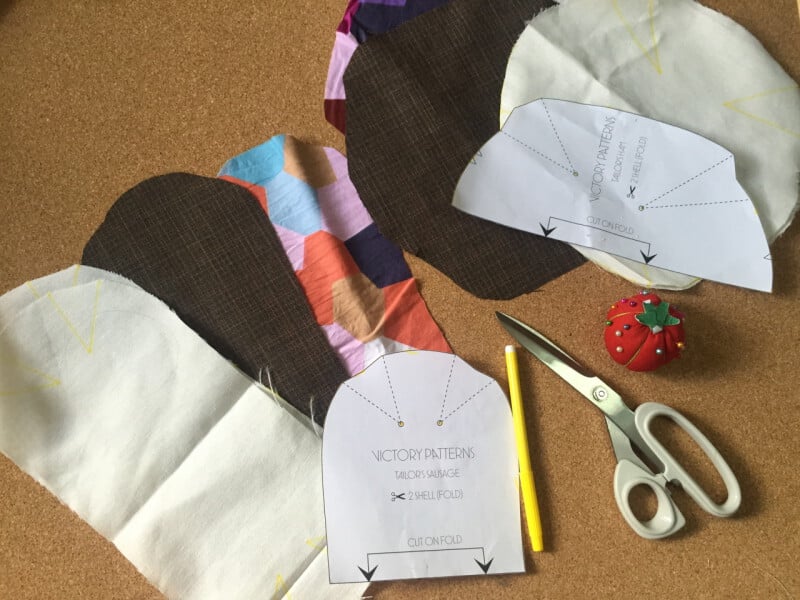 Then I sewed it based on the instructions given. This is what I had before stuffing. It was already night time when I took this photo, the fluorescent is a little too harsh.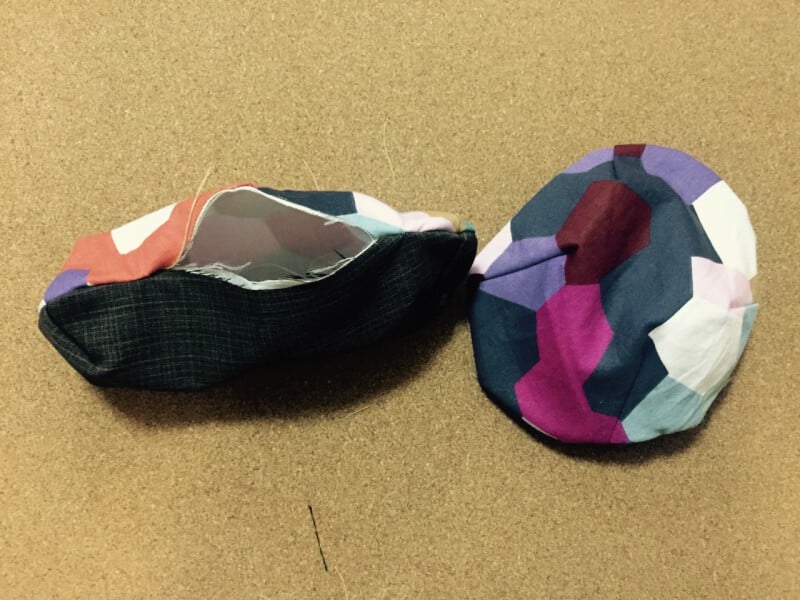 Next step, was stuffing. The recommended stuffing is wood shavings, locally known, as kusot. But I don't have time to go to a hardware store to get them. It also said in the tutorial, that scrap knit fabrics are fine. And I have about a kilo of those in my reject pile.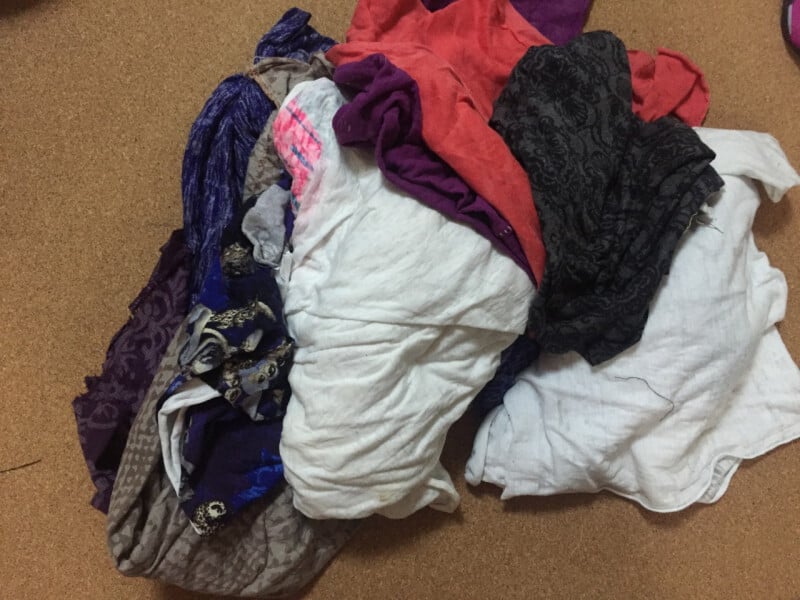 The hardest part of using really big fabrics for stuffing was cutting them up. I cut these up into small rectangles about 1″x 2″ in size and stuffed them inside. These ham and sausage ate up fabric like a monster and all those fabric fit inside both. No leftovers whatsoever.
It was also huge workout to stuff these completely. My arms and fingers were sore after making this and I just had to stop because they were useless by the time I finished stuffing.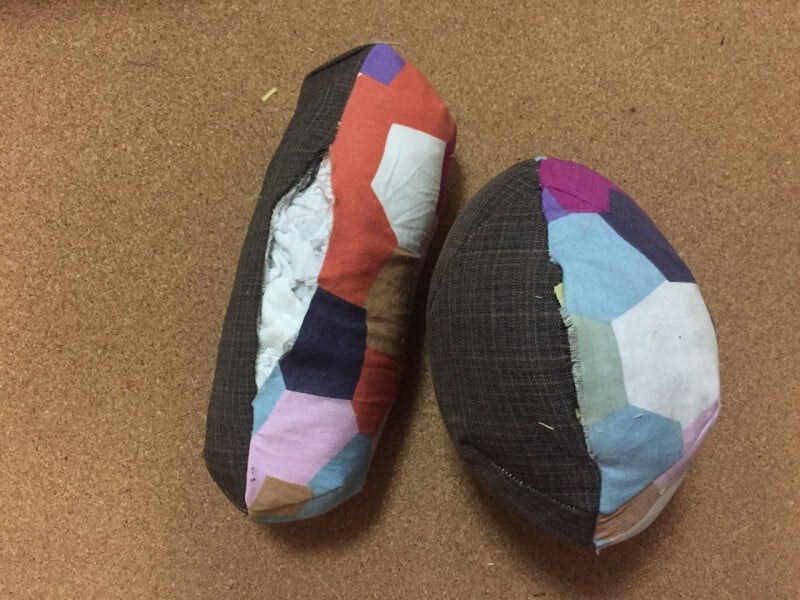 Here comes my dreaded part, closing them up by hand sewing. It might seem ironic that I took up sewing knowing that I hate hand sewing so much. But what I love about machine sewing is about not having to hand sew, or so I thought.
To close this up, I used this tutorial:
Whoever said that hand-sewing is therapeutic lied. This was, by far, the hardest task I had to accomplish. And yes, I pretty much suck at this so much I can cry.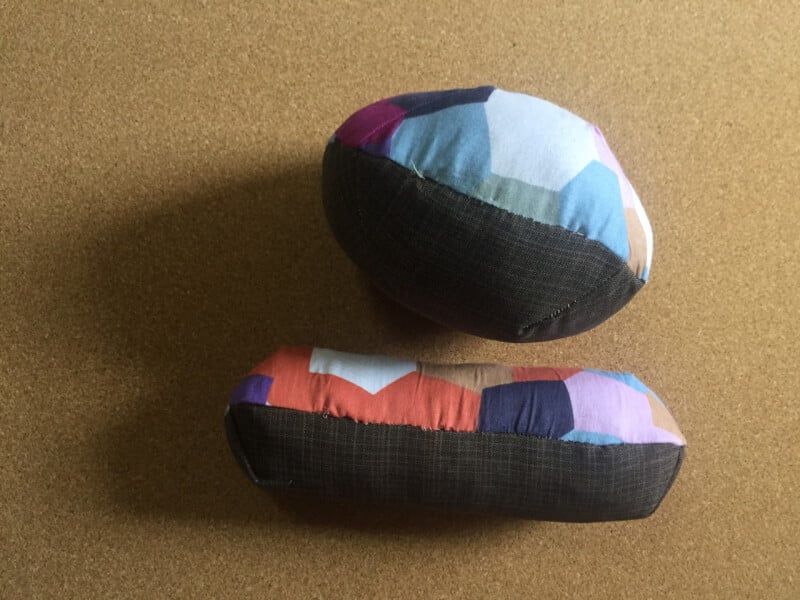 But hey, look at these, they look pretty and useful at the same time!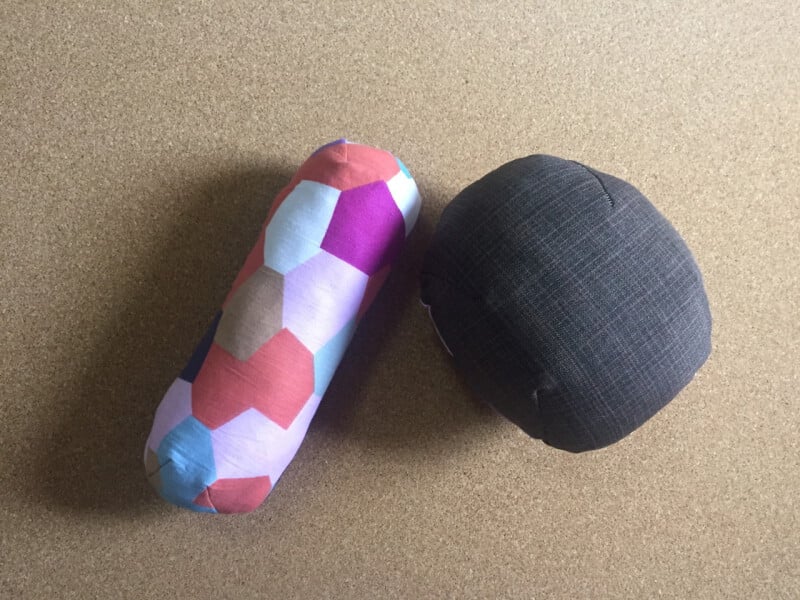 What's your recent craft project?