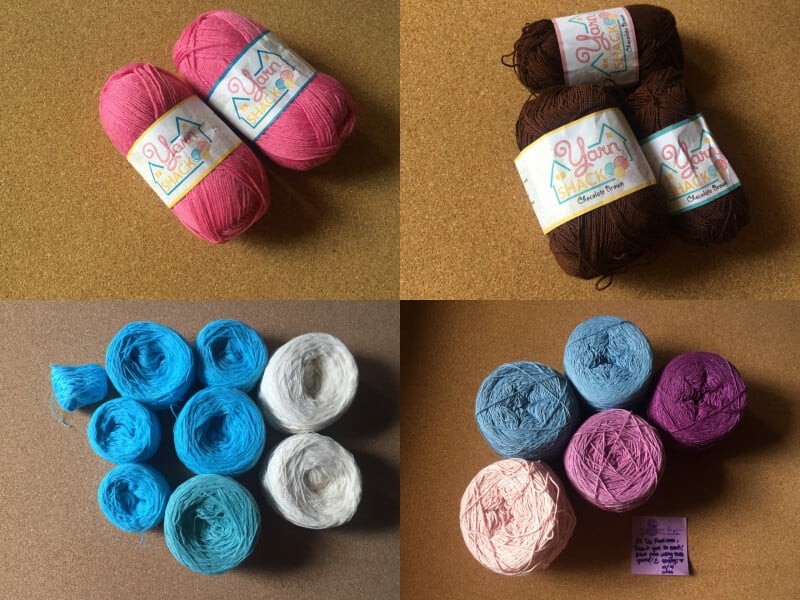 Update as of August 2020: This was originally posted on my now defunct tumblr blog. I am consolidating all of my old posts for posterity and updating the posts as I see fit for the new layout and style of this space.
You may view the original post here.
I think I promised myself almost a year and a half ago to stop buying yarns. Although I was successful for quite some time, I couldn't help but notice that yarn stores are popping up everywhere! Yey more yarns! But I have so much yarns and so little output that it makes me feel guilty to just keep them around.
After two rounds of destashing and some finished projects, I finally "rewarded" myself with some new yarns. Although this is technically breaking my no fail goals, I did destash first.
First off, I got two different fiber from The Yarn Shack. I think they are one of the few online stores that actually sells yarn under their own brand, aside from Gantsilyo Guru Selections.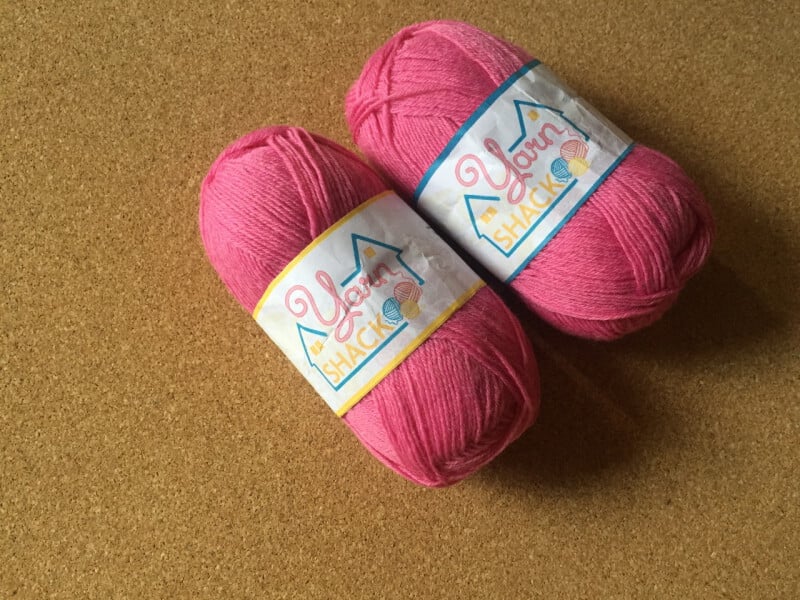 The yarn above is Wool Blend with 75% wool and 25% polyamide. I got two 50g skeins at P55 each. Each skein is around 200m/219yds long. I plan to make socks out of these.
The yarn below is Bamboo Modal with 70% bamboo and 30% modal. I got a total of 200g for P200. I plan to use this on a lacy top/tunic because it has a lot of yardage in those little balls.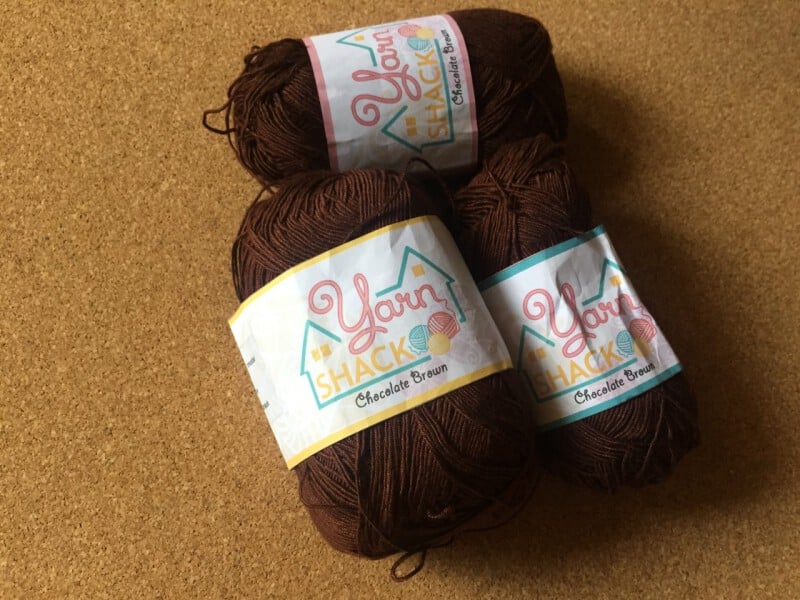 Yarn Shack is currently on clearance sale until supplies last. I actually wanted more colors in bigger amounts, but they aren't available anymore. The owner and seller of this store is really nice and replied to all my questions. Definitely, one of my new favorite stores.
Another new store that I currently I enjoy buying from is The Yarn Traveler. In fact, I have ordered from them twice already and I am a member of their FB group for updates. The Yarn Traveler carries Baguio yarns, Vigan Yarns and hand dyed cotton yarns from Crafty Kitten Paws.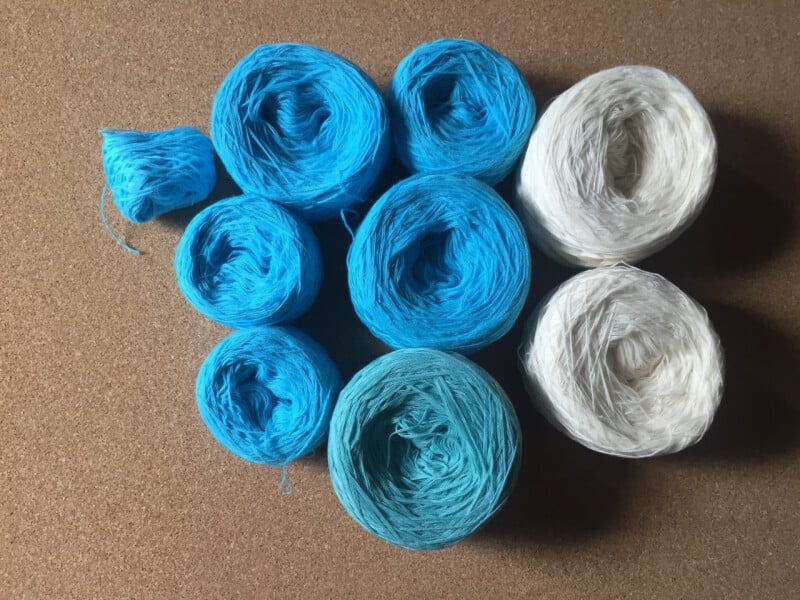 The Vigan yarns are the same yarns used to make the colorful and comfortable blankets woven in the Ilocos region. They are sold as hanks so you need to wind them before you can use them. Above are the Vigan yarns after I wound them into little balls. I actually ordered a hank of black yarn but managed to tangle it up into useleness while winding. Oh well, lesson learned. DO NOT WIND SUPER FAST.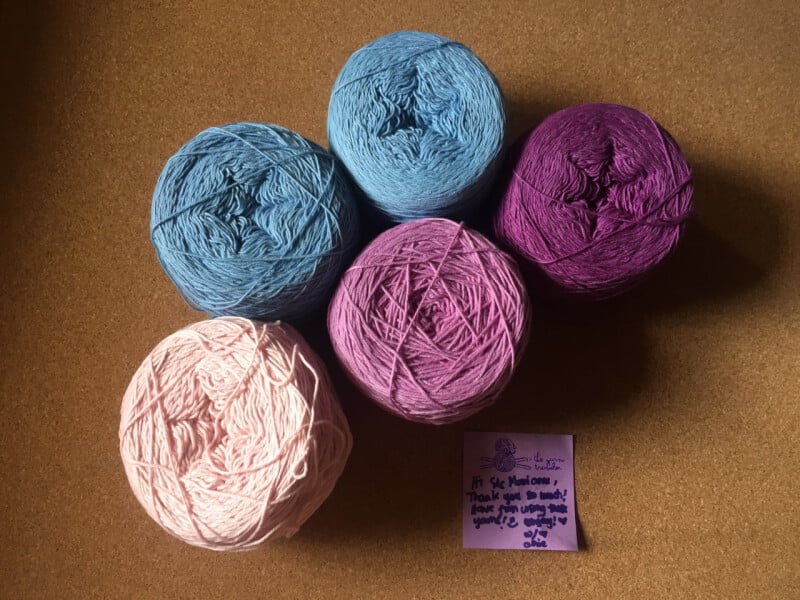 My latest splurge from this store is a batch of hand dyed cotton yarns. These yarns are super soft and really nice to work with. They have really pretty names too. The blue ones on top are called Puerto Galera Waters, both are 4 ply. The light pink, left most bottom, is called Himalayan Pink Salt. Next to it is Riyadh Purple, both are 6ply and thicker. The rightmost purple one is called New Orleans Violet and 4ply thick.
They also carry obre and multicolored yarns that are so yummy. I want to buy them but at 8ply and 12ply, they are too thick for me. Recently, I discovered my personal preferences when it comes to yarn thickness. When making crocheted clothes, I can only go up to the thickness of the 6ply yarn. 8ply above are super thick and heavy that it will be uncomfortable to wear.
I will use the 6ply ones for form fitting/body hugging clothes because they will end up thick enough to cover most of the skin but I need to line them up for full coverage. 4ply below (including regular cotton thread) are my go to thickness for anything. All the other thick yarns that I have will be used for bags or anything that I can give as gifts in the future.
What are your recent craft haul?