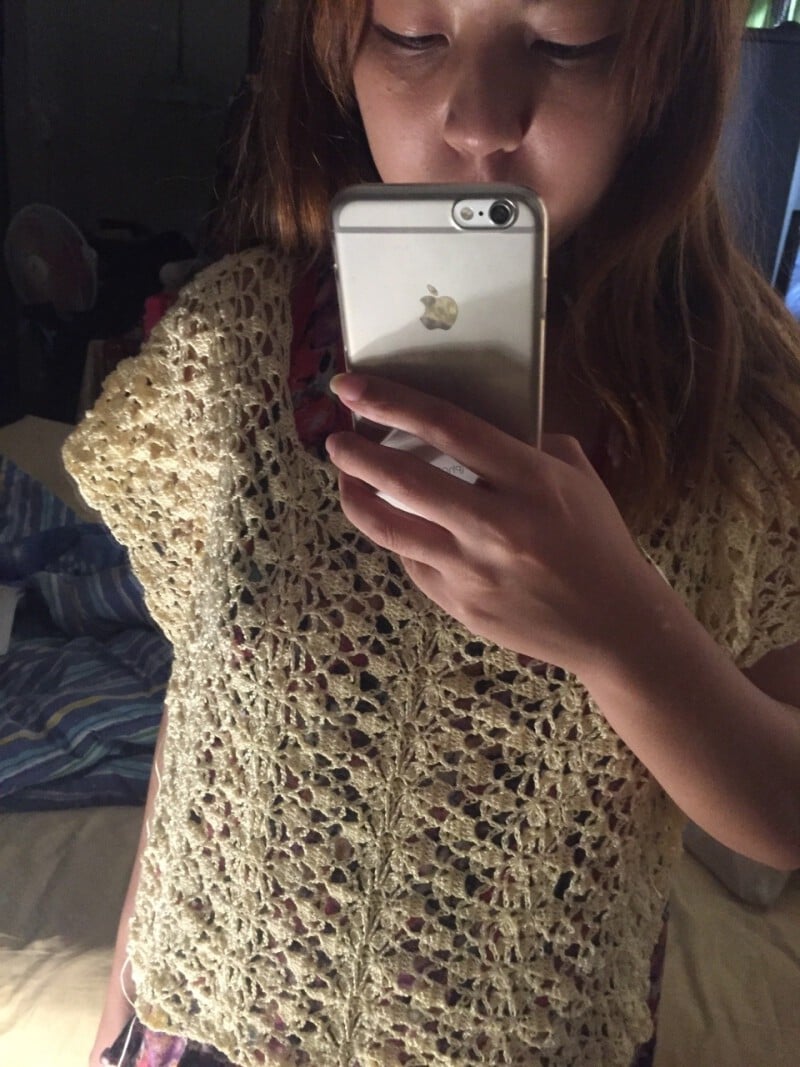 Update as of August 2020: This was originally posted on my now defunct tumblr blog. I am consolidating all of my old posts for posterity and updating the posts as I see fit for the new layout and style of this space.
You may view the original post here.
One of the things that I love about crochet is that it's delicate and elegant even in its simplicity. This top looks so classy because of the fine thread used and the fact that lace, even in its simplest form, looks expensive.
Project Details
Pattern Name

Lace Essence Top by Dora Ohrenstein

Pattern Description

This lovely lace pattern is a beautiful way to display your crochet during the warmer months. Wear it over a tank top or bathing suit for a look that is the essence of femininity.

Yarn Used

Monaco Raylon in Cream

Hook Size

2.25mm / Japanese 3/0 hook

Finished Size

S

Ravelry Entry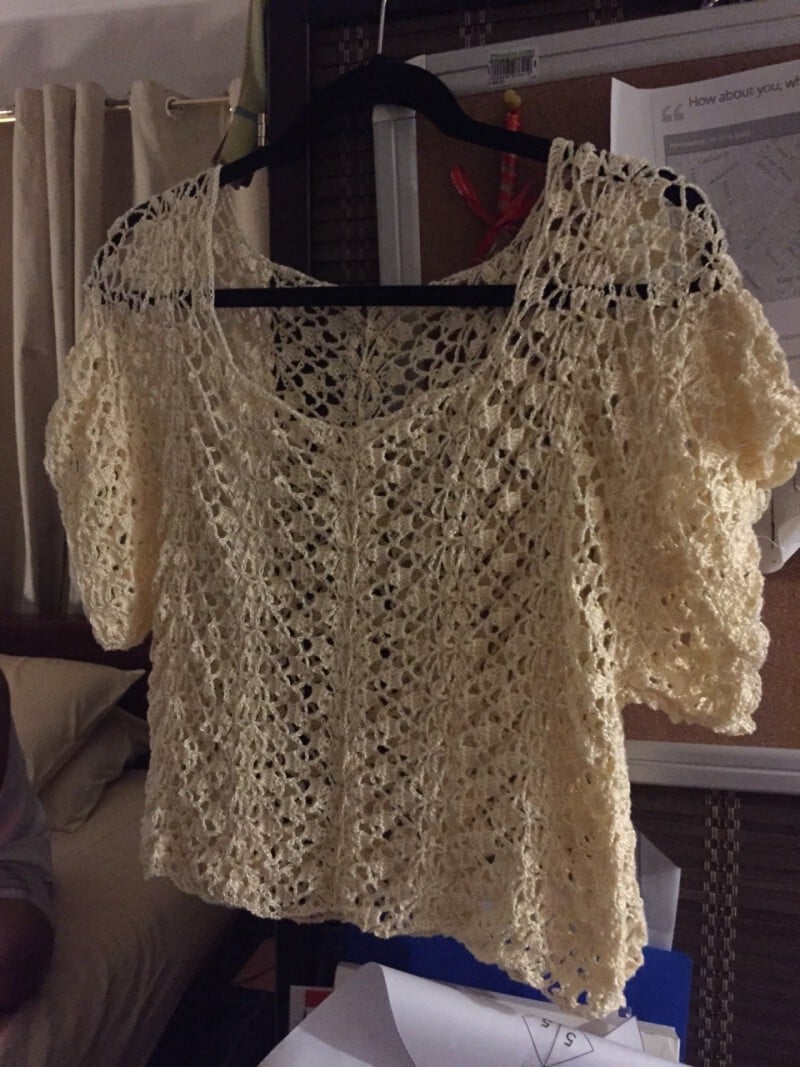 The intended yarn for this is Aunt Lydia's Classic Crochet Thread, size 10. Aunt Lydia's wasn't available when I made this. It is now available in select stores. Check out Coats Manila Bay's Facebook page for info. You can also buy it online from Gantsilyo Guru Selections.
For my version, I used one cone of Monaco Raylon in Cream with some leftover for  a size XS/S. Monaco Raylon can be bought in Carolina's, craft stores and online.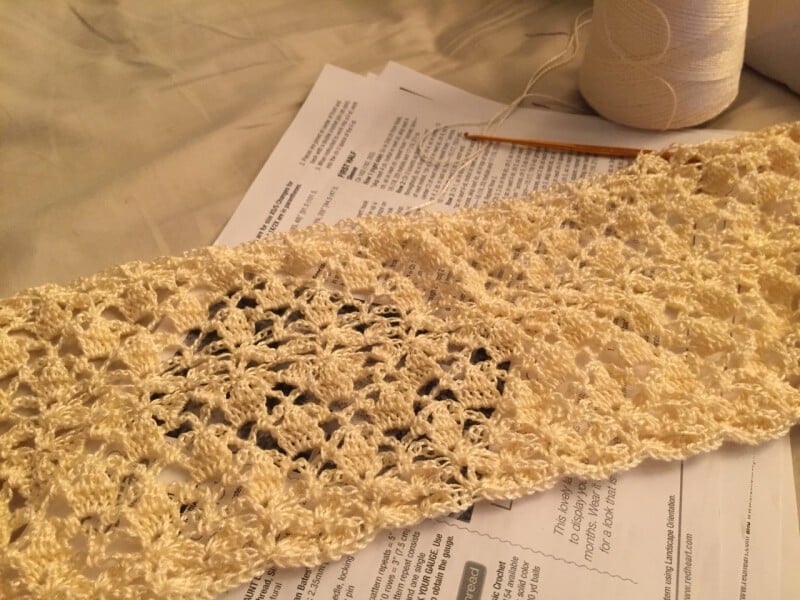 Although, this top looks complicated it's really very simple. The top is made in two pieces, starting from the sleeves to the middle. It is then joined in the middle using a special dc stitch then seamed at the sides.
What's on your hooks?
P.S. I still haven't taken pretty photos of this top because I'm saving it for a special occasion.