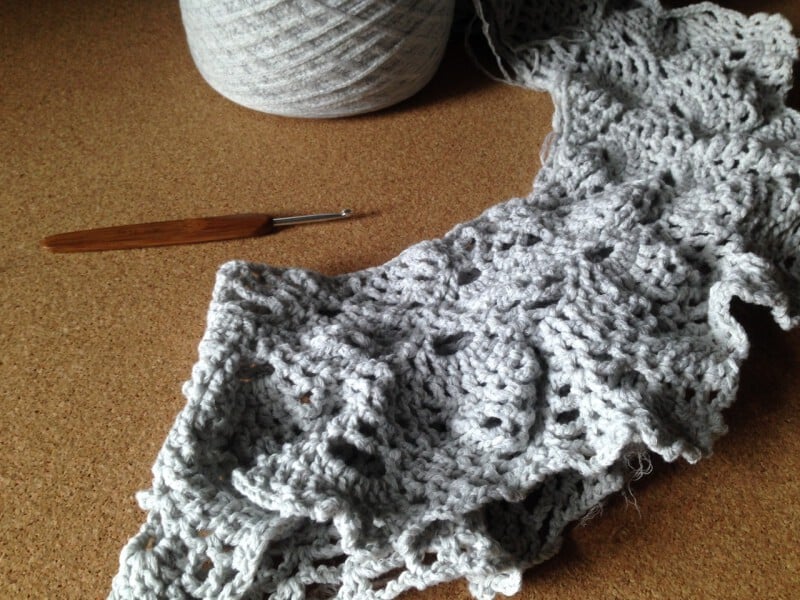 Update as of August 2020: This was originally posted on my now defunct tumblr blog. I am consolidating all of my old posts for posterity and updating the posts as I see fit for the new layout and style of this space.
You may view the original post here.
Pattern Details
Pattern Name

Pineaepple Stitch Dolman by Yoko Hatta (風工房)

Yarn

Cotton yarn from Yarn Source Manila in Timberwolf

Hook Size

3.5mm

Ravelry Entry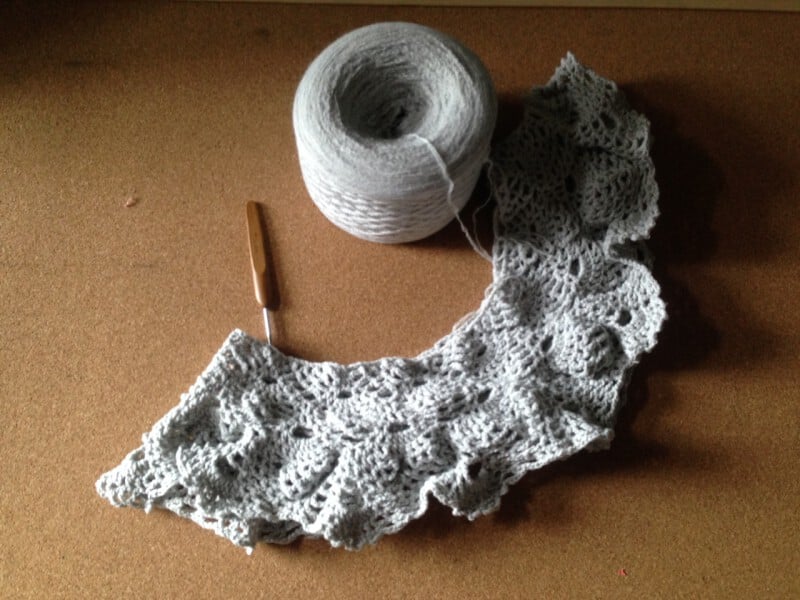 I started this during the onslaught of Typhoon Rammasun (locally called Glenda) because there was no work, no power and nothing to do. I worked on it for hours until there was no light. I guess I'm a really slow crocheter because I worked on this for hours and finished only 10 rows. Or that the pattern seems to be growing every row.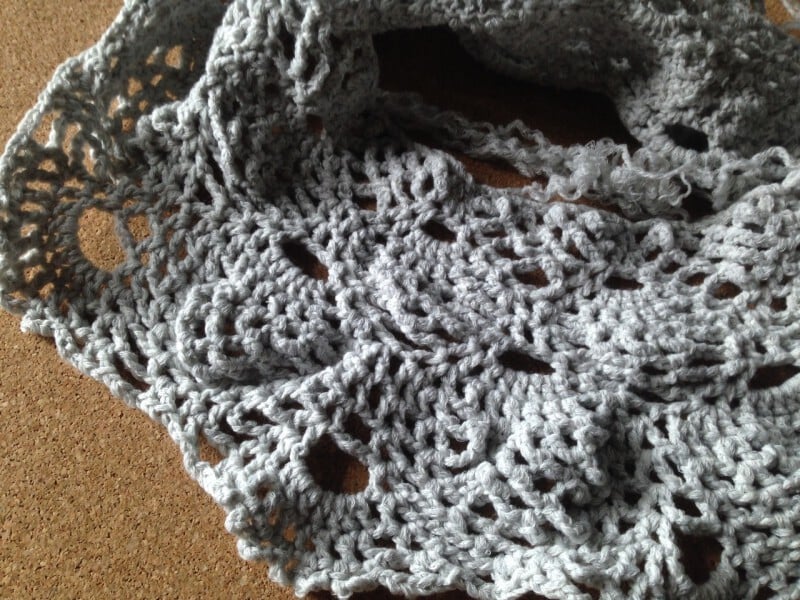 The pattern is relatively simple but I keep making errors and only find them when I'm already working on another row. I hate frogging rows but I need to or else it will not look good anymore.
I try to add at least one row every night and at this pace I'll finish this top in a month and a half. Wish me luck!
What's on your hooks?