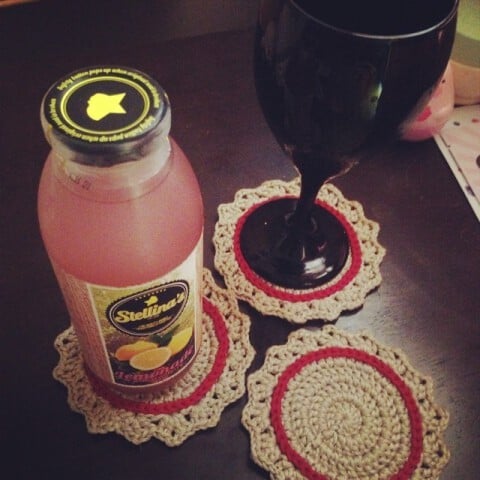 Update as of August 2020: This was originally posted on my now defunct tumblr blog. I am consolidating all of my old posts for posterity and updating the posts as I see fit for the new layout and style of this space.
You may view the original post here.

Sunny Coasters | Pattern
Another pattern perfect for beginners! The free pattern is actually a step by step tutorial, complete with very clear pictures on how to create your own coasters!
This project is perfect for stash busting small amounts of colored yarns. And because it is so simple, even working people (like me!) can whip this up in an hour without stressing out.
For my coasters, I decided to use abaca yarns I purchased last year from Yarn Source Manila. The red accent is thick cotton yarn also from YSM. I made these coasters to match with the pair of placemats I made.