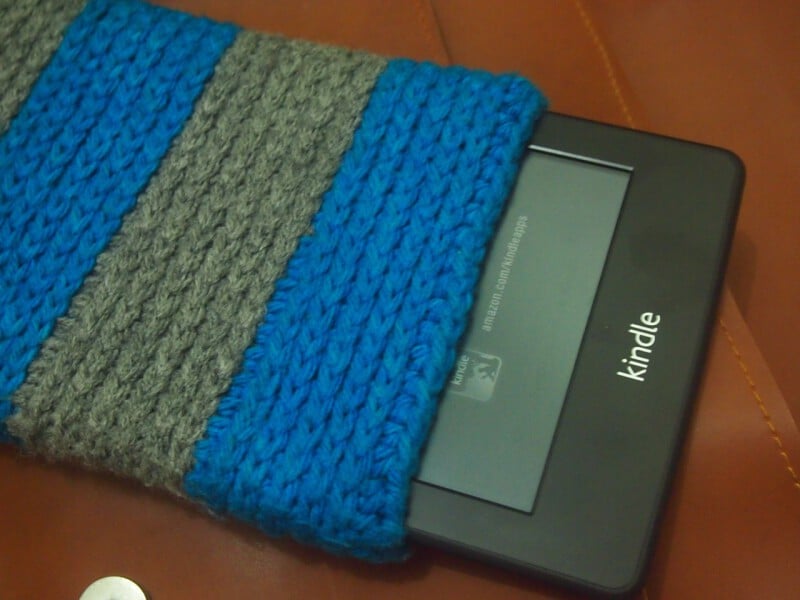 Update as of August 2020: This was originally posted on my now defunct tumblr blog. I am consolidating all of my old posts for posterity and updating the posts as I see fit for the new layout and style of this space.
You may view the original post here.

Looks Knit Kindle Cover | Ravelry entry | Pattern
There are projects that once you see the pattern, you fall in love with it and decide on the spot that you want one. And that's, literally, what I did with this.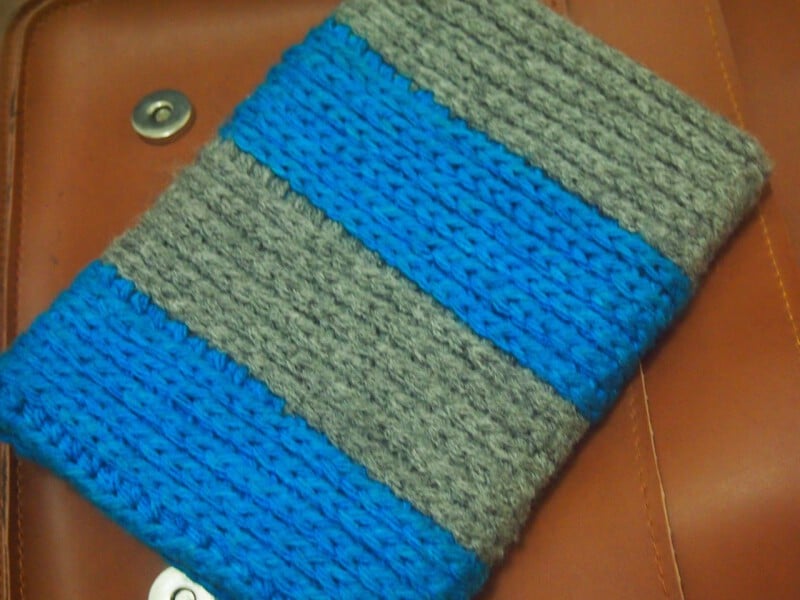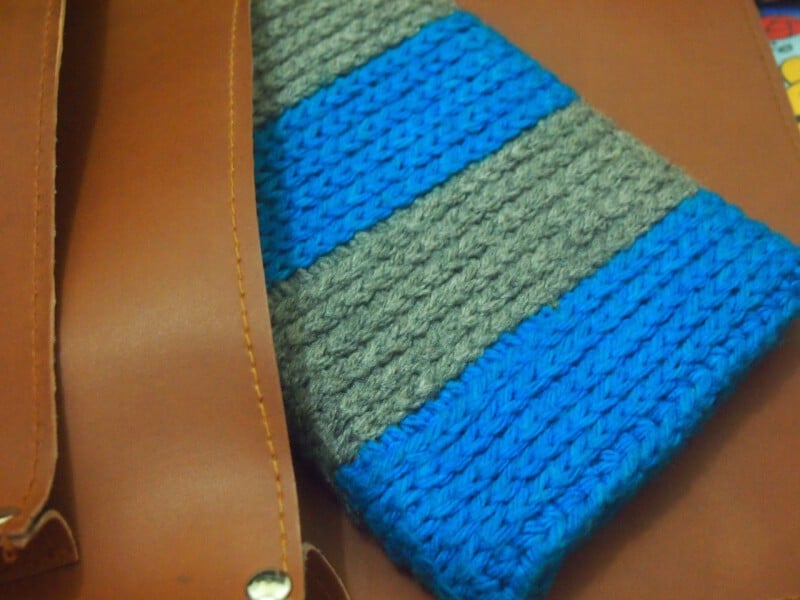 I saw the pattern. Found matching yarns. Started right away. Finished in one night. Voila, my Kindle a.k.a Emma Isaboe Jackson now has a case!
I didn't even change the colors. It's exactly the same (or as close as I can get) to the one used in the pattern. It definitely must be love.
Or maybe I was just in too much rush to make a case for my Kindle. And that I lack originality whatsoever.