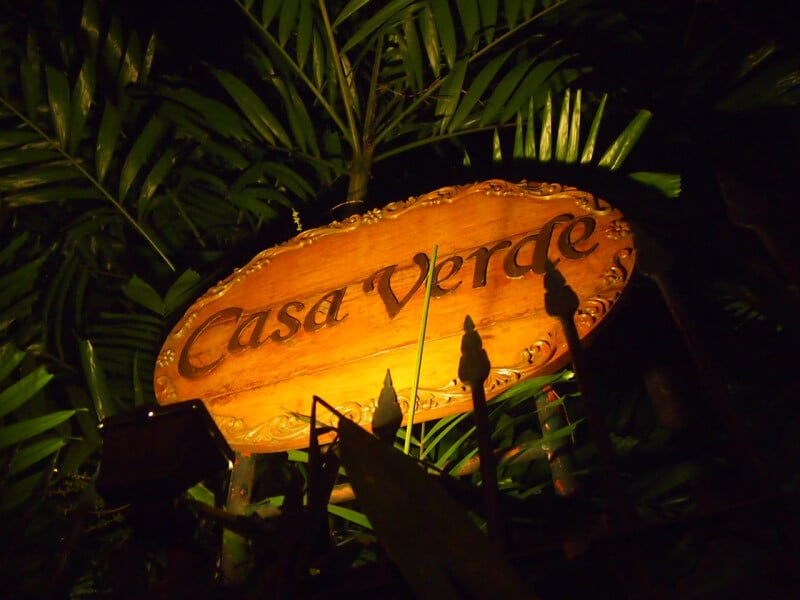 Update as of August 2020: This was originally posted on my now defunct tumblr blog. I am consolidating all of my old posts for posterity and updating the posts as I see fit for the new layout and style of this space.
You may view the original post here.
February 28, 2013 - Casa Verde, Cebu City
I went to Cebu recently with my mom. She went there to work. I went there to shop, eat and relax. Haha. On our first night, we went out to eat at the famous Casa Verde restaurant.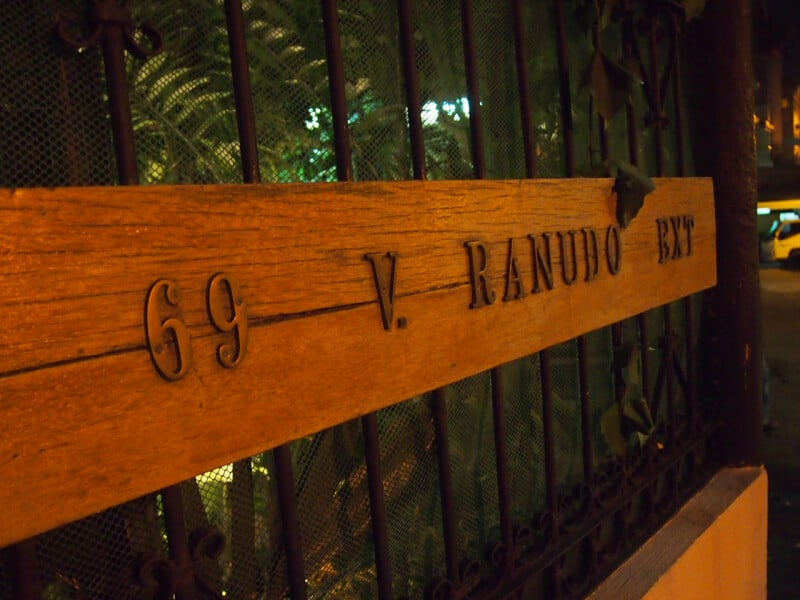 Saying that I enjoyed their ribs is an understatement. I ate 1 ½ orders of their ribs. One of the best ribs ever, at only P200 per order, definitely worth coming back for. Runner up for my favorite is the dessert Lauren's Lava. It's this vanilla ice cream ball covered in a chocolate shell on top of this very moist and hot chocolate cake. I love it when the hot and the cold mixes together.
What we had for dinner (descriptions taken from their website):
Caryl's Country Salad (sorry no photos)
Colorful is what they say, trying me will change your day. Breaded chicken strips sliced and placed over a bed of crisp greens, diced eggs, shredded cheese, tomatoes, bacon and tossed in our honey mustard dressing.
Brians' Ribs (served with mashed potatoes instead of rice)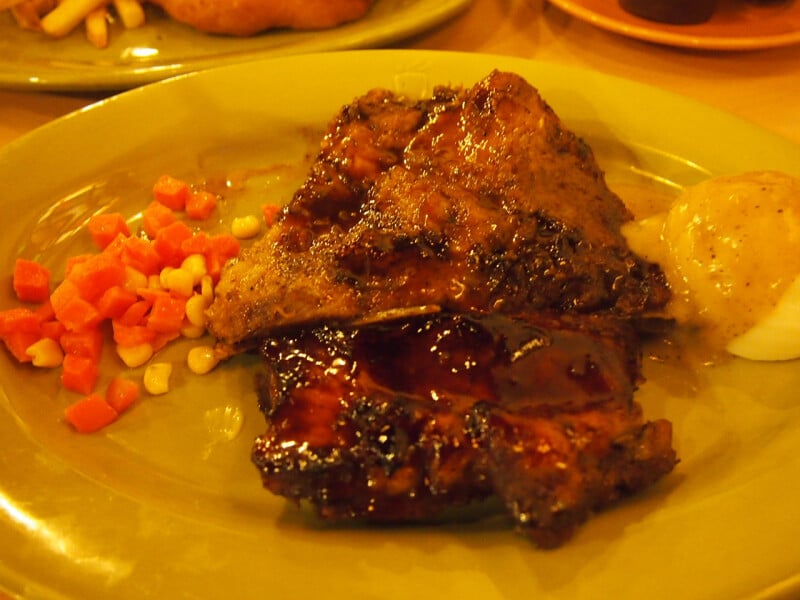 If you taste me you'll never forget me… Our best seller! Baked pork ribs with a sweet, tangy piquet sauce served with rice and corn and carrots.
Fish and Fries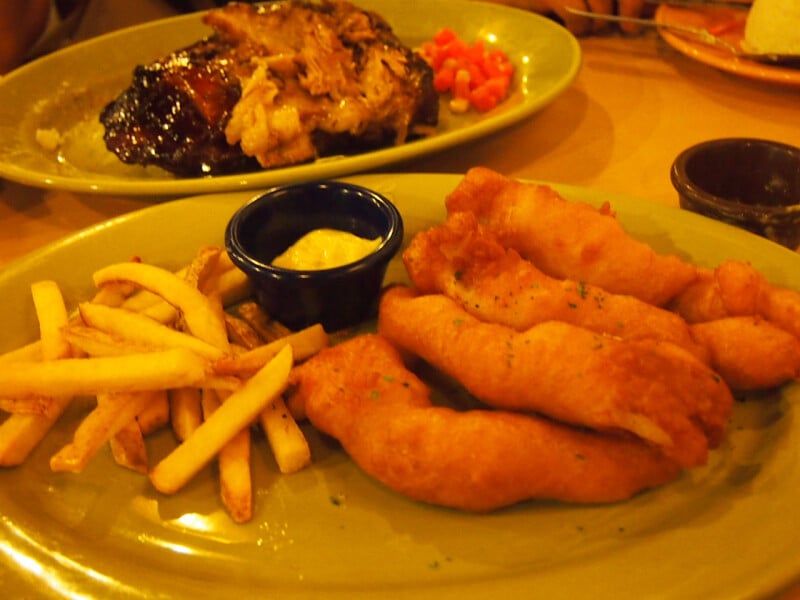 Tender white fish fillet breaded and golden fried to perfection. Served with tartar sauce and French fries.
Death by Chocolate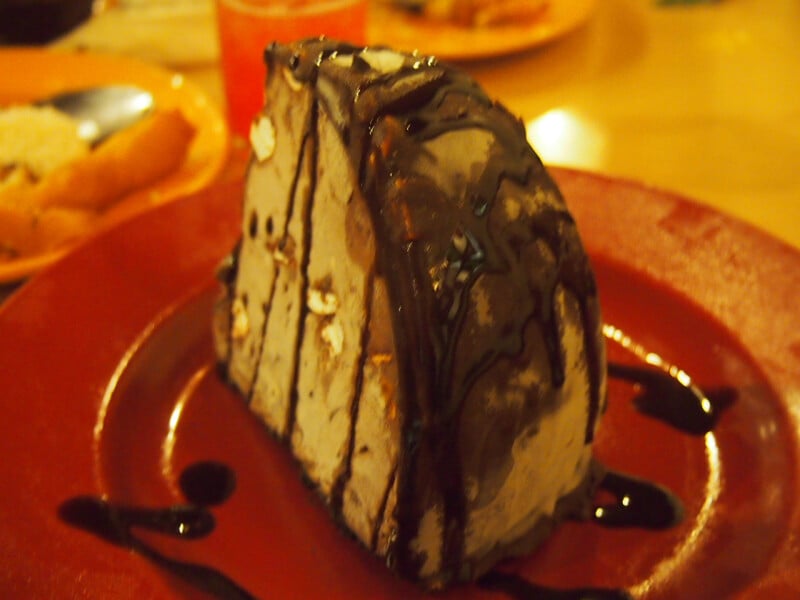 This dessert is to die for—chocolate and nutty rocky road ice cream mixed with chocolate bar bits on a bed of chocolate cookie crust. Drizzled with chocolate syrup.
Lauren's Lava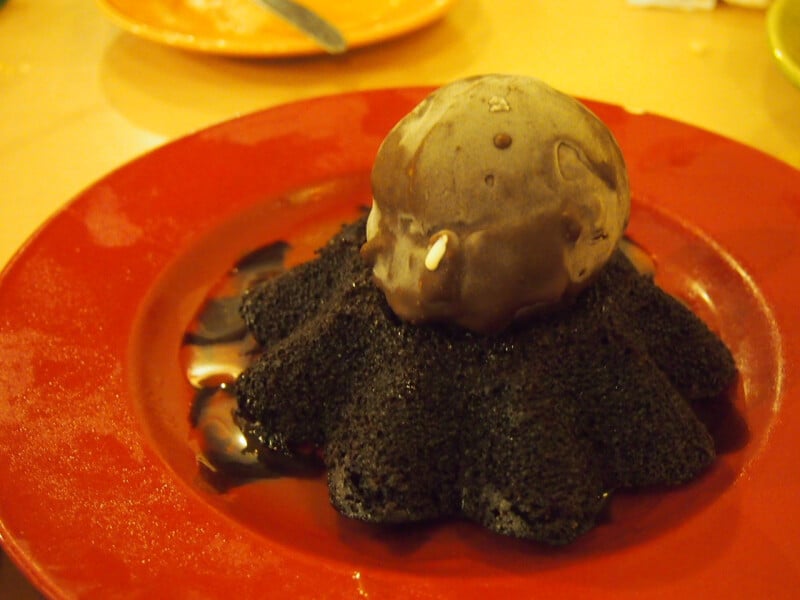 Some say I'm cold, but handle me with care coz I'm hot to hold… Chocolate cake filled with chocolate lava. Topped with vanilla ice cream and covered in a crunchy chocolate shell.
Visit Casa Verde's website for more info!