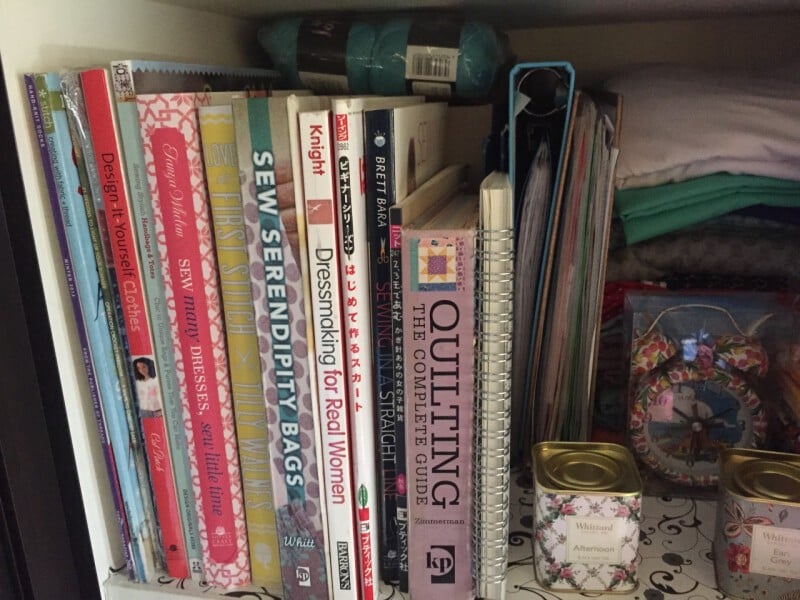 Update as of August 2020: This was originally posted on my now defunct tumblr blog. I am consolidating all of my old posts for posterity and updating the posts as I see fit for the new layout and style of this space.
You may view the original post here.
Here's a photo of my growing sewing library! There are some crochet related magazines in between but let me list down all the sewing titles, where I got them and for how much:
Interweave Stitch Gifts - BookSale - P80
The Unofficial Downton Abbey Sews - BookSale - P130
Design-It-Yourself-Clothes by Cal Patch - FullyBooked - P999
Sewing Stylish Handbags & Totes by Choly Knight - National Bookstore - P395
Sew Many Dresses, Sew Little Time: The Ultimate Dressmaking Guide by Tanya Whelan - Book Depository (online) - $32.38 (around P1500)
Love at First Stitch by Tilly Walnes - National Bookstore - P1265
Sew Serendipity Bags by Kay Whitt - BookSale - P270
Dressmaking for Real Women by Lorna Knight - BookSale - P450
Make Skirts for the First Time ( はじめて作るスカート) - National Bookstore - P85
Sewing in a Straight Line by Brett Bara - Fully Booked - P966
Quilting: The Complete Guide by Darlene Zimmerman - BookSale - P35
I love books.