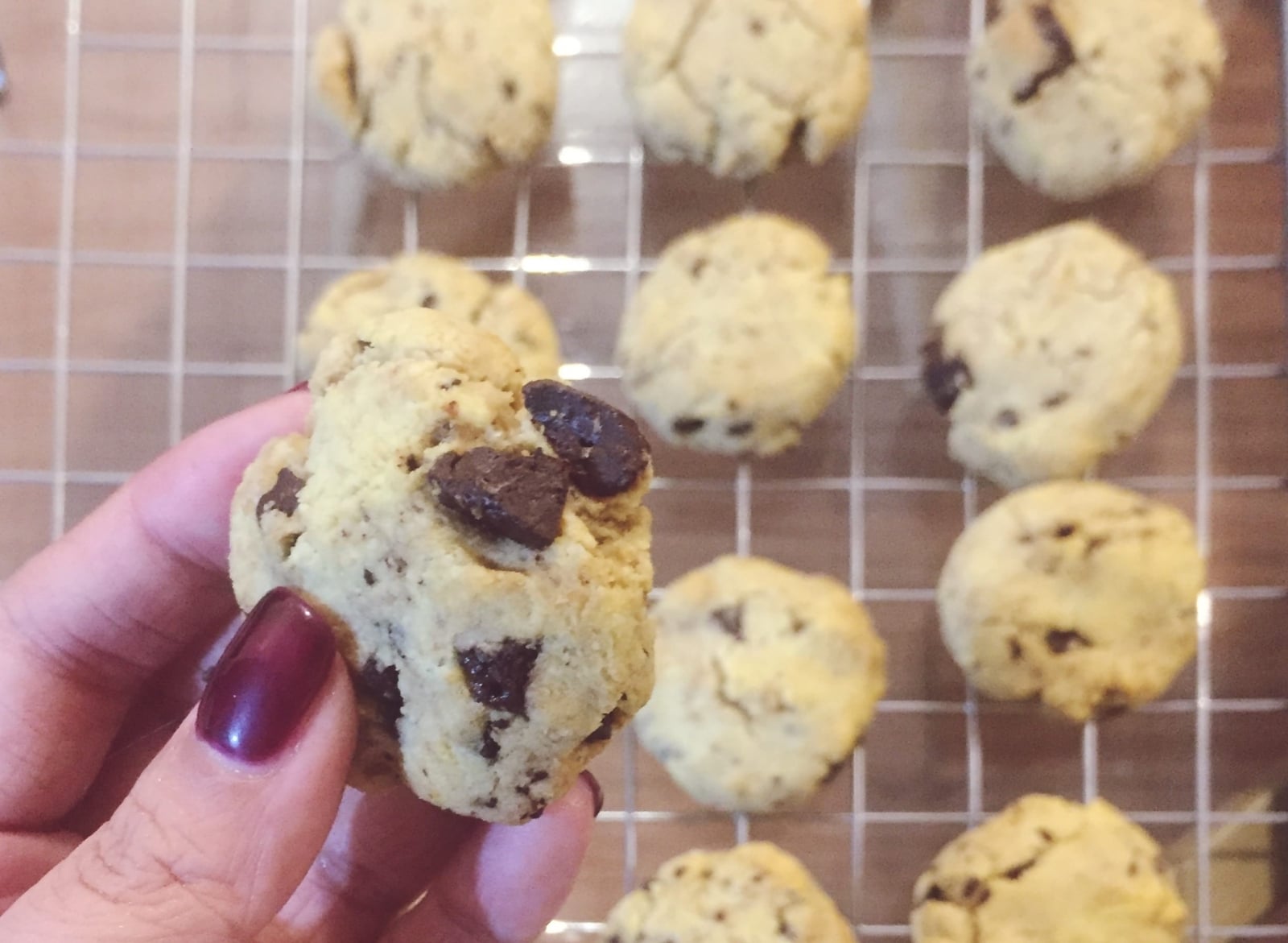 Happy new year everyone! As my first blog post of the year (and in this new blog, woohoo!), I'd like to share my very own chocolate chip cookie recipe. I've been trying out different low-carb chocolate chip cookie recipes for the past 3 or 4 months, and I believe have finally made the best chewy and not so crumbly cookie.
For the chocolate, I used Baker's Unsweetened Baking Chocolate. You can find this locally in Rustan's groceries. Each cookie will end up with around 1g net carb.
This recipe yields around 20 to 21 small cookies. Keep the cookies in tightly sealed containers and refrigerate to make them last longer. Ours last for about a week (before it runs out!) We prefer to place in small ziplock bags with around 4 to 5 cookies inside so we can grab them when we go out to work.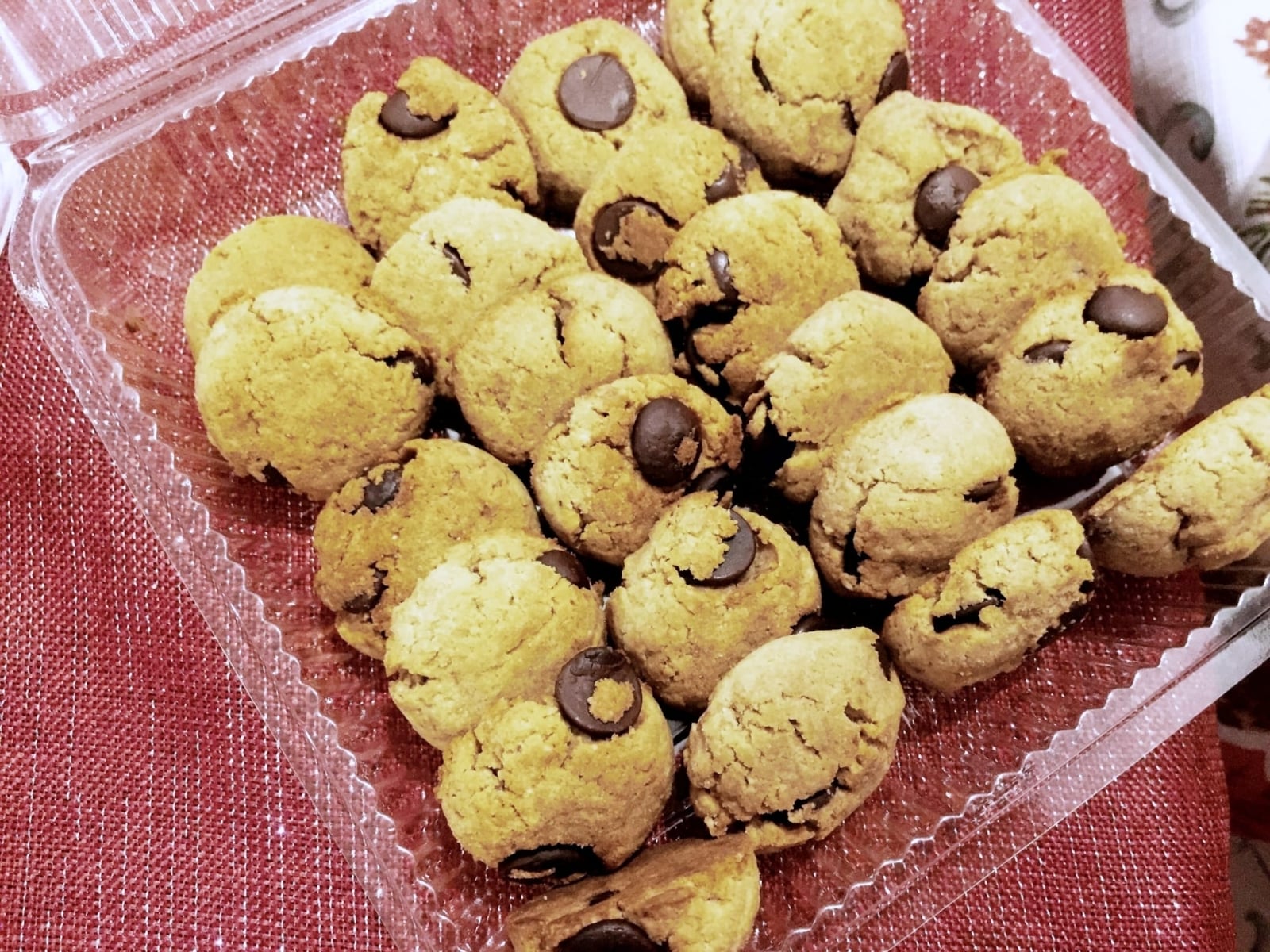 For Christmas, we decided to do a little cheating and used Ghirardelli 60% Cacao Bittersweet Chocolate Baking Chips that we got from S&R. It's hard to tell how much chips went into each cookie, but my guesstimate is around 3 to 4 pieces. This is a little bit more carb-y, so beware!
I hope you enjoy this recipe and let me know your thoughts once you try it!
around 20 to 21 cookies

15 minutes

10 minutes
Ingredients
240g almond flour (2 1/2 cups)
56g coconut flour (1/2 cup)
1/4 cup unsalted butter
2 large eggs
1/4 cup Erythritol
2 oz Baker's Unsweetened Baking Chocolate
1/4 teaspoon salt (we use Himalayan Pink Salt)
1/4 teaspoon baking soda
1/2 tablespoon vanilla extract
Directions
Preheat oven to 160°C (320°F).
In a large bowl combine all the dry ingredients together: almond flour, salt, baking soda, and erythritol.
In a separate bowl, melt the butter.
Slowly mix in all the eggs and vanilla with the butter.
Mix the wet ingredients into the dry ingredients.
Cut up the cocoa bar into tiny pieces.
Add 3/4 of the cocoa bits to the cookie dough.
On a lined cookie sheet, scoop out 1 tablespoon sized cookie balls. Add a few cocoa bits or dark chocolate chips on top to make them look nicer.
Pat the cookie balls gently until they lay flat.
Bake for 12 to 15 minutes.
Remove cookies from the oven and transfer to a cooling rack. The cookies will appear crumbly but will harden once they cool.
Leave them to cool for about 10 to 15 minutes before digging in.