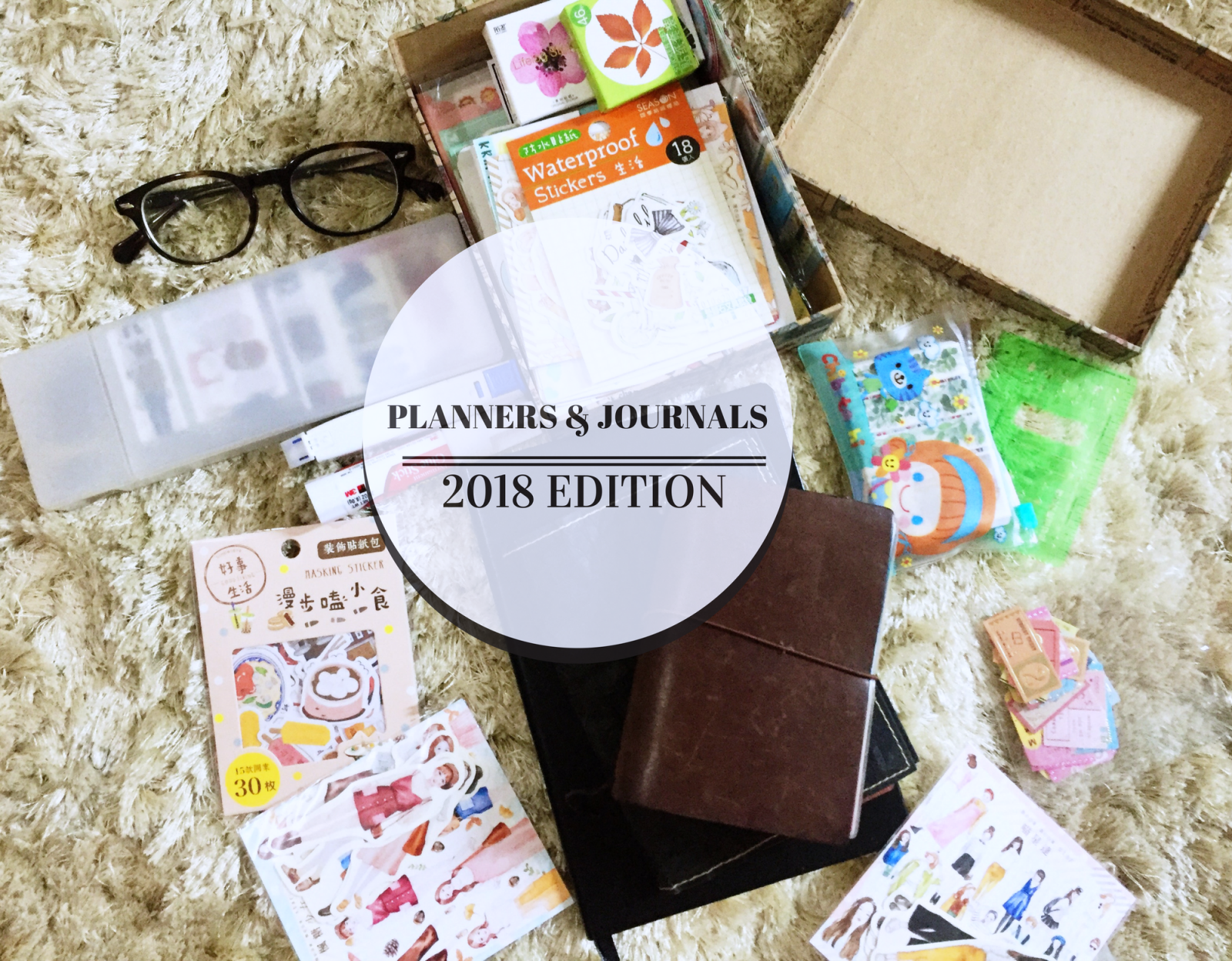 January is almost over and I think I might have finally found "planner peace". I've been trying to figure out for years my planning style and how I'd stick with planning beyond the first 3 months of owning a planner. And the secret, for me, is this: one planner alone is not enough. I found it in a system of planners and journals, both analog and digital, each serving its own purpose. So here's my current setup:
Analog
Passport Size Traveler's Notebook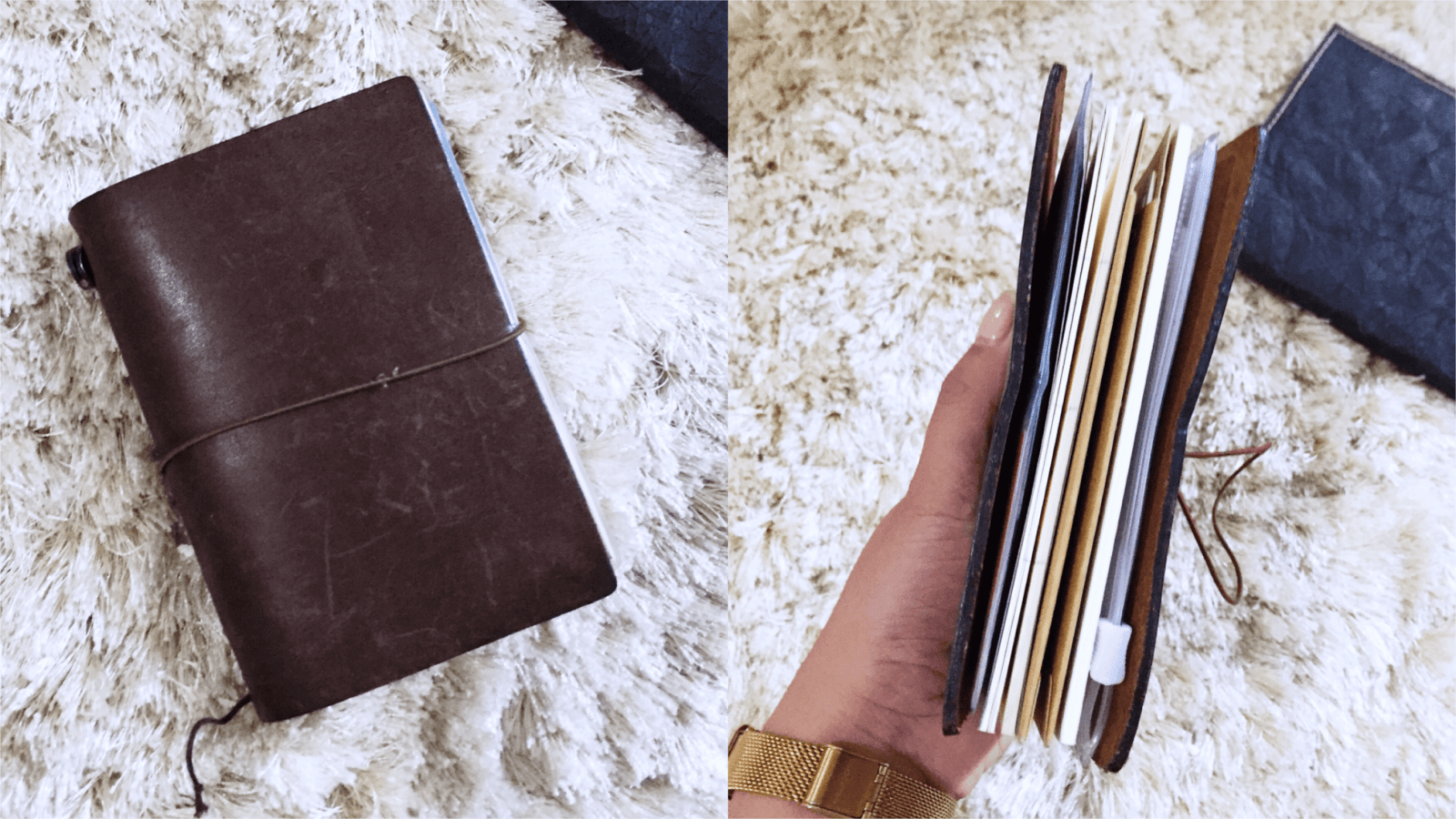 What I use it for: weekly planning, daily tasks and bullet journal
Why I like it:
The size is very portable. It's the size that fits my tiny hands well. I can carry it everywhere.
Love the versatility it provides. When my setup is not working I can just switch inserts until I find something that really works.
Doubles as a passport holder when traveling.
The leather is very nice. The more worn out it is, the prettier it gets.
I use this as a bullet journal. It's a catch-all for all the other things that don't fit in my other planners and journals.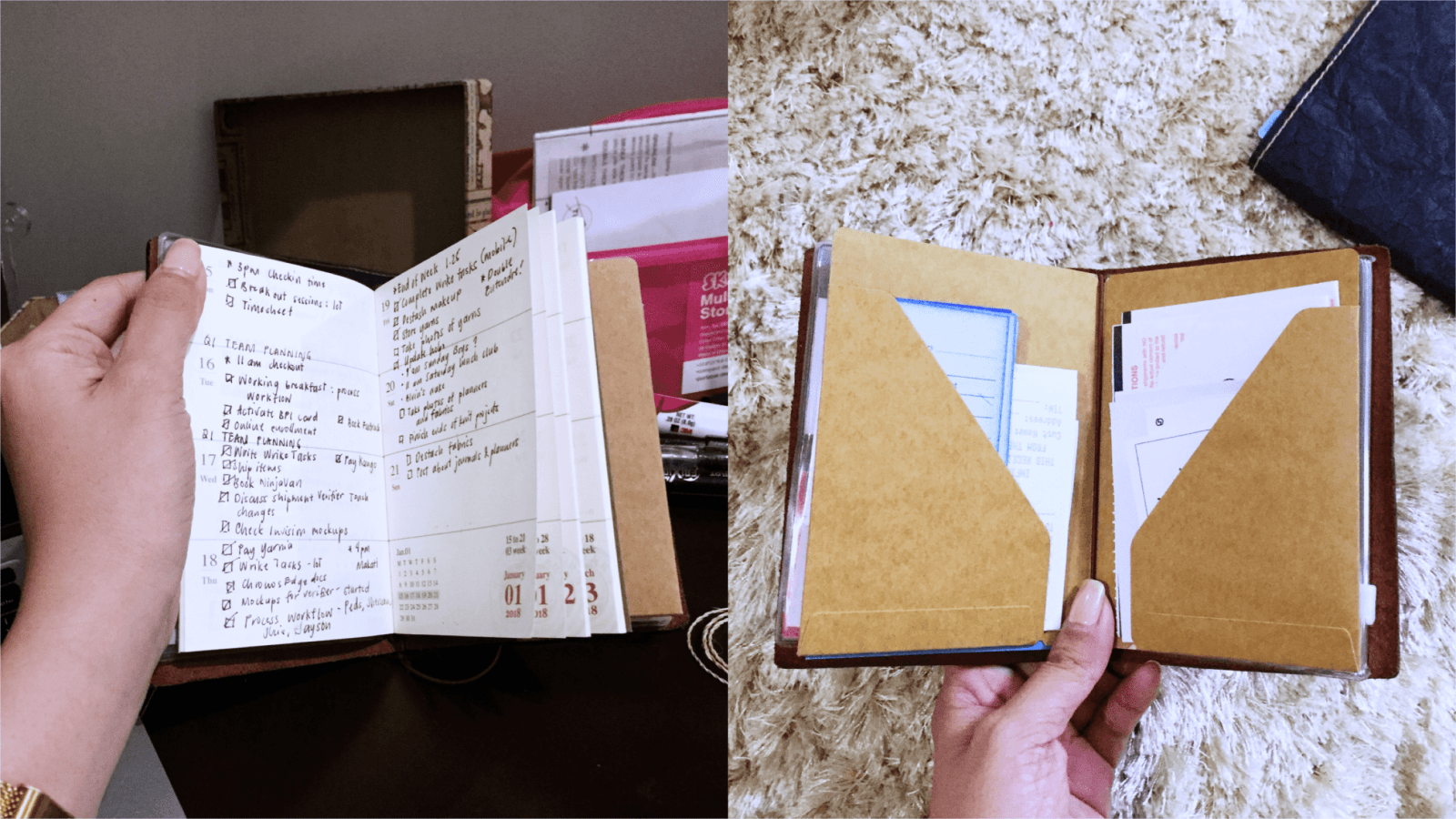 How I use it: The inserts and accessories I currently use right now are:
2018 Dated Weekly Planner - for tasks (mainly for work), updated weekly and daily
Lightweight Paper Insert - for collections
Kraft Folder - to hold all the papers and bills I accumulate in a week
Card and Zip Folder - hold membership cards I rarely use, business cards and random thing I don't want to fall out, like my Hobonichi stencil
I've been using this setup since July of last year. I just tweaked it a bit this time around. It used to hold 3rd inserts: a blank paper insert, 2017 dated weekly planner, and a meal log + grocery list insert. It made the whole thing bulky, and I hate overhang. Now, I use a separate app to track my meals so it's a bit redundant.
Where to get it:
Hobonichi A6 Avec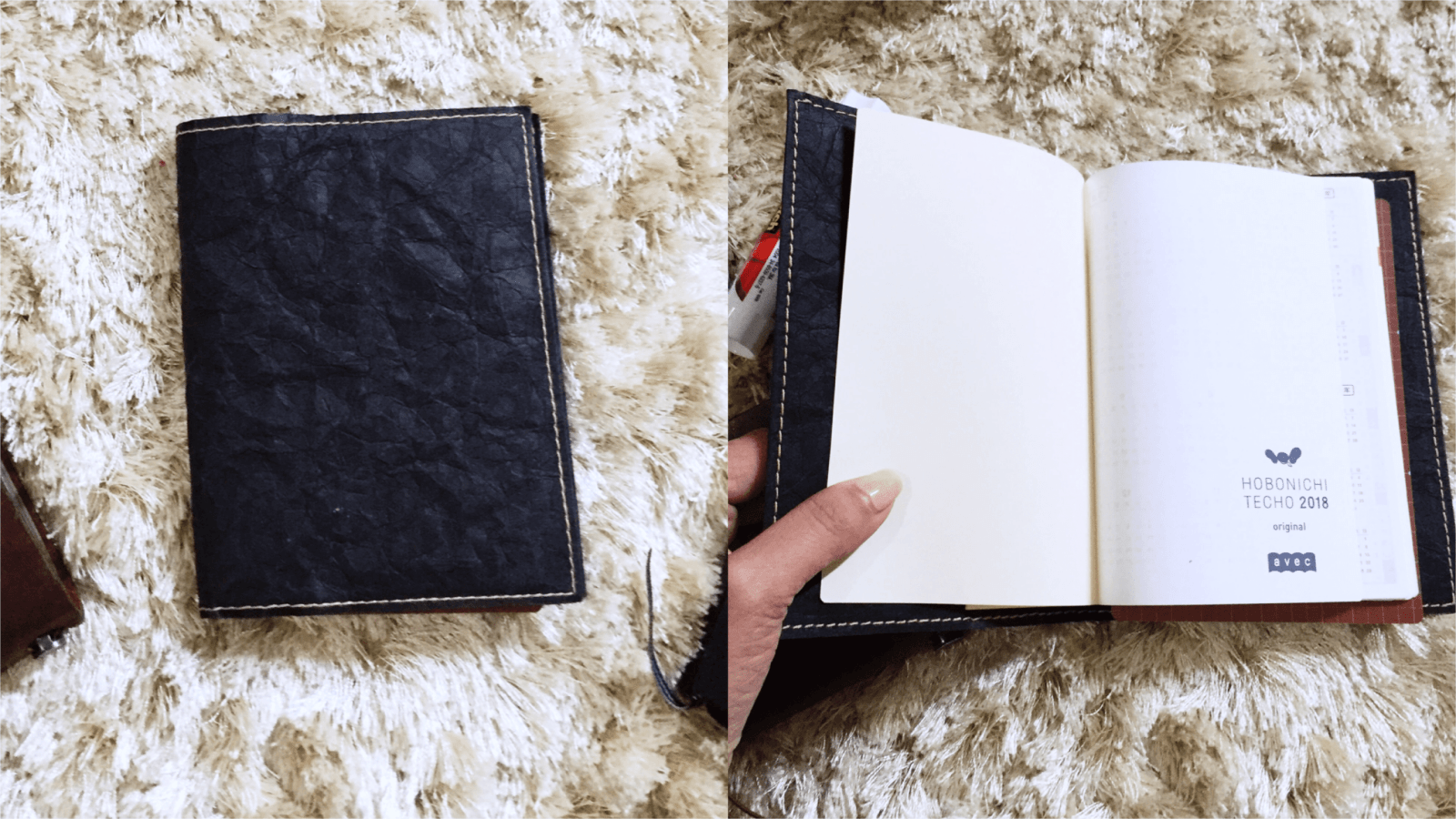 What I use it for: creative journaling and memory-keeping
The bane of my bullet journaling before was that I couldn't find a way to include my memory-keeping in it. I know it's supposed to be flexible and versatile but something in me just hates mixing planning and journaling. It just rubs me the wrong way when things are mixed together so I decided to just separate planning and journaling altogether.
Why I like it:
The A6 size is not scary. I used to own an A5 journal that I tried to use for memory keeping and it was hard to fill up. Some days are not as good as the others and blank pages, especially A5 size ones, are such big eye sores.
Tomoe River paper is love. It's so smooth to write on. My calligraphy looks nice on it. The paper is thin so it makes a light notebook that I can bring anywhere.
The Avec is thinner. I'm expecting this to be really chunky after a while.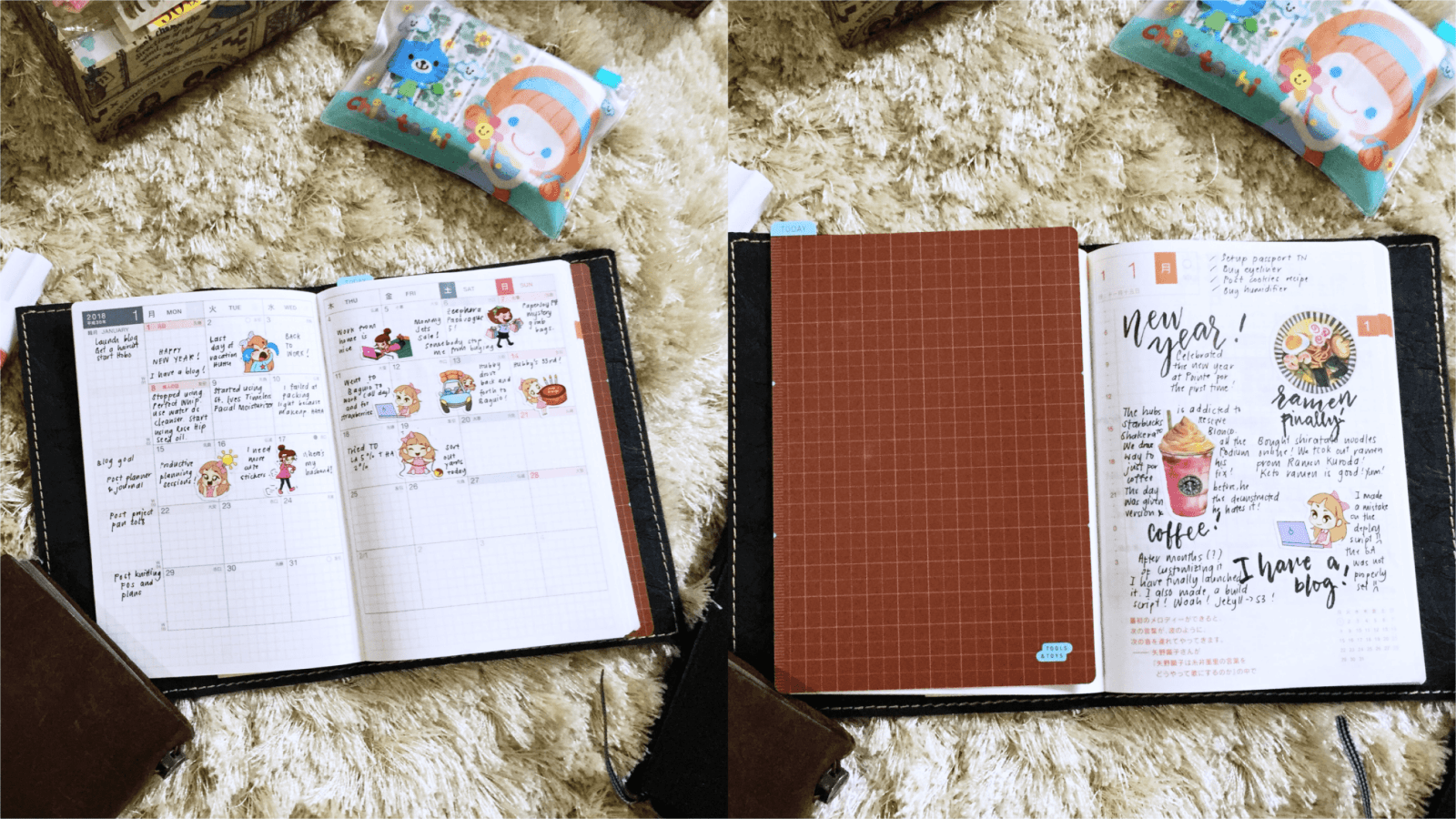 How I use it:
I journal on the daily pages and design them. I try to spend a maximum of 15 minutes on each page so I don't get burned out.
If I miss a page, I just let them be for now. I sometimes work on them during the weekends but I still have 2-3 blank pages left and I'm learning to live with it. Maybe'll I'll just write a quote for a book I was reading that week.
This where I get to play with my washi tapes and stickers. I hoarded so many before and I'm trying to use them all up here.
The paper is so nice so I can write with fountain pens and do calligraphy here.
Currently, I fill the monthly view with cute stickers and one-liner summaries about how my day went.
I haven't tried watercoloring on it, but I'm both scared and excited to try it.
I don't have an original cover from the store yet. I'm currently using a A6 Gutsy Cover for Hobonichi in Nero from Aireescreates. I love this cover because it's lightweight.
Where to get it:
Leuchtturm1917 Medium A5 Lined Notebook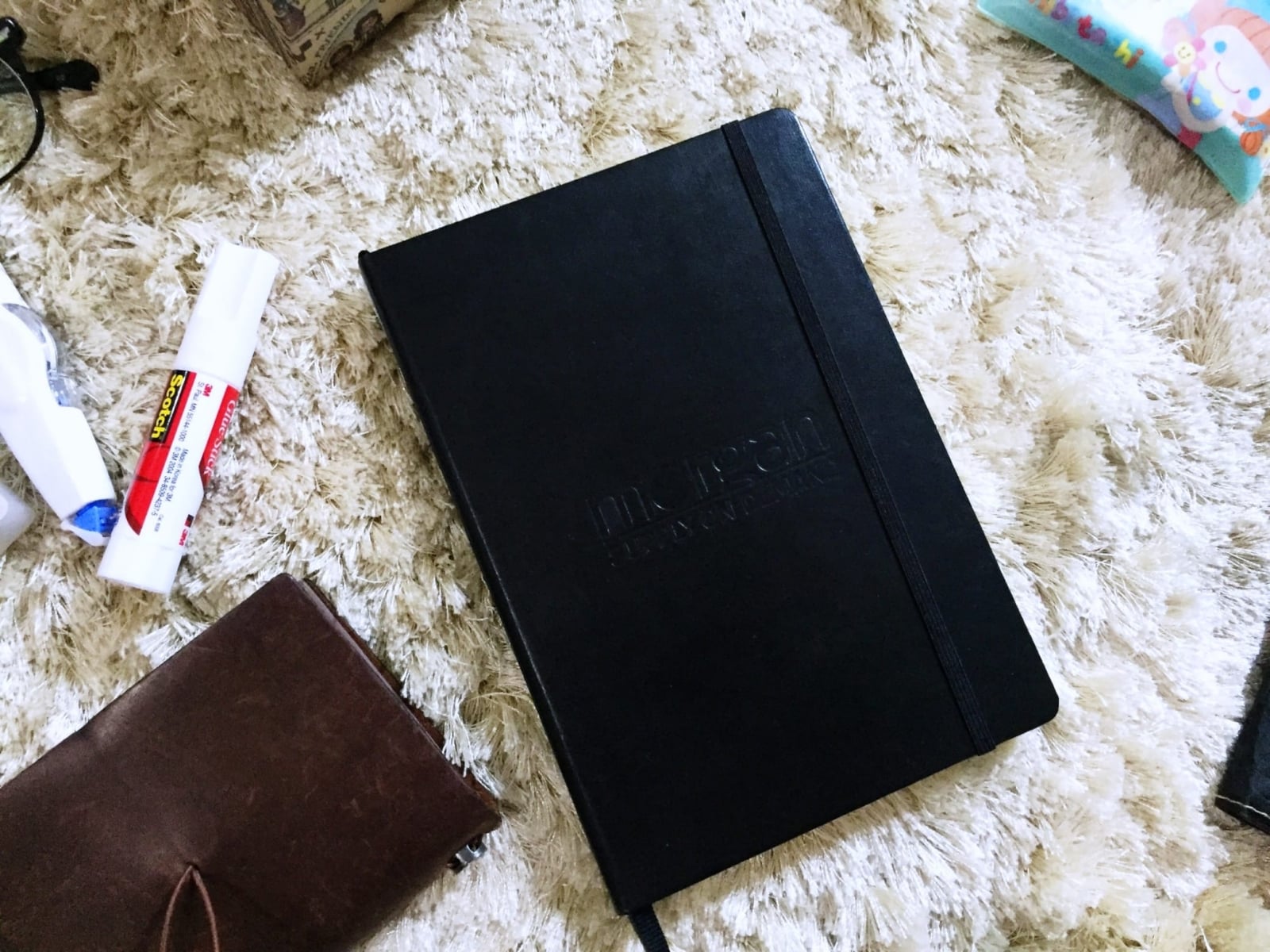 What I use it for: work and meeting notes
Why I like it:
It's a Leuchtturm 1917 and it's free. I got this from work and it's such a waste not to use a notebook of this quality.
The index and page numbers are good for keeping track of important topics and meeting dates.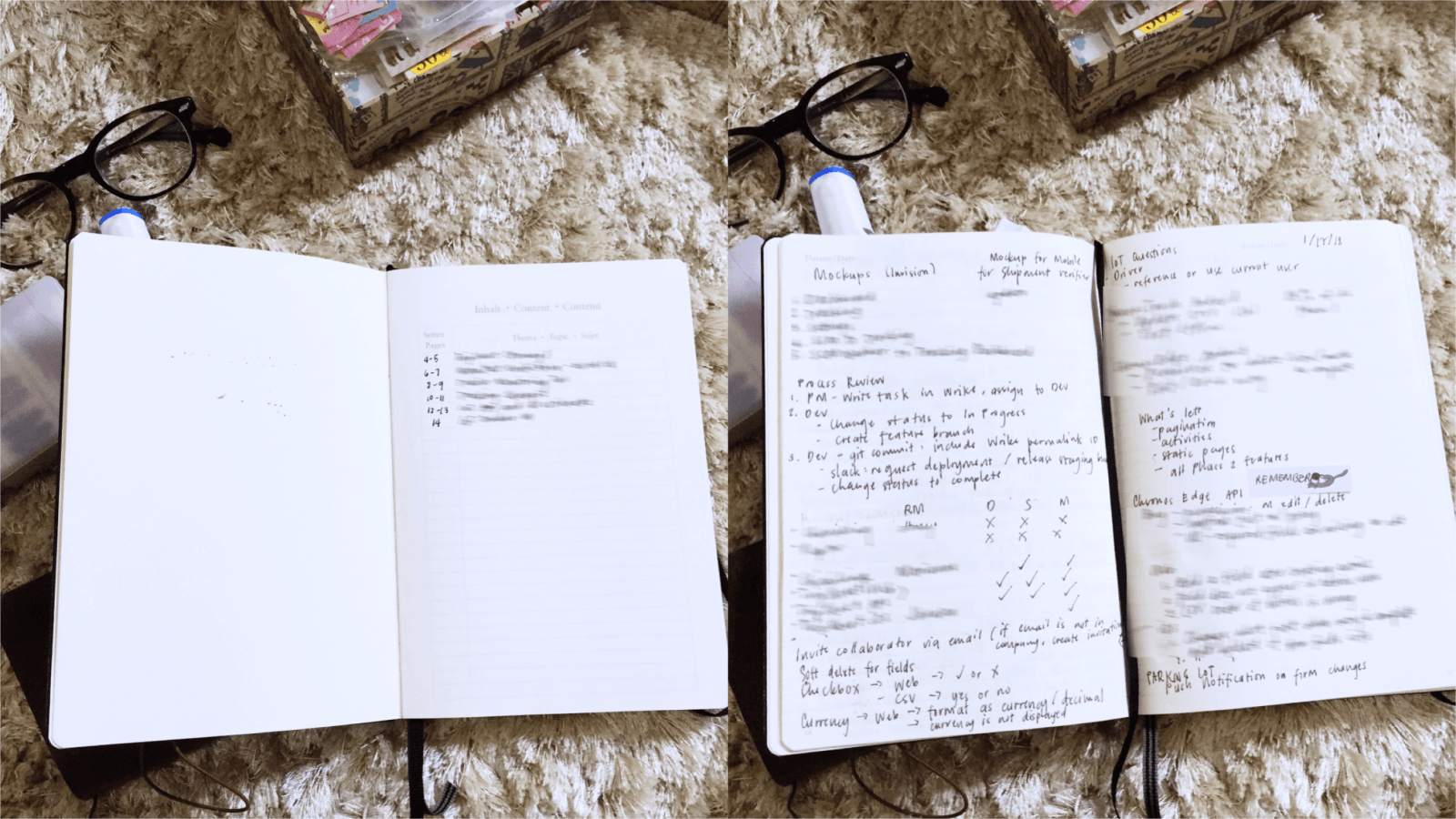 How I use it:
I use this to keep track of all the things that go on in my work. The contents are mostly lists and diagrams that I write on the fly during meetings and discussions.
I use a Pilot Frixion pen so I can erase things because I hate messy notebooks.
It's getting a little hard to track which projects the notes belong to so I'm thinking of using different colored inks and page flags for important topics.
Where to get it:
National Bookstore (Shangri La Plaza Mall branch) - not all branches carry this, better call first to find out
Digital
Calendar (Apple)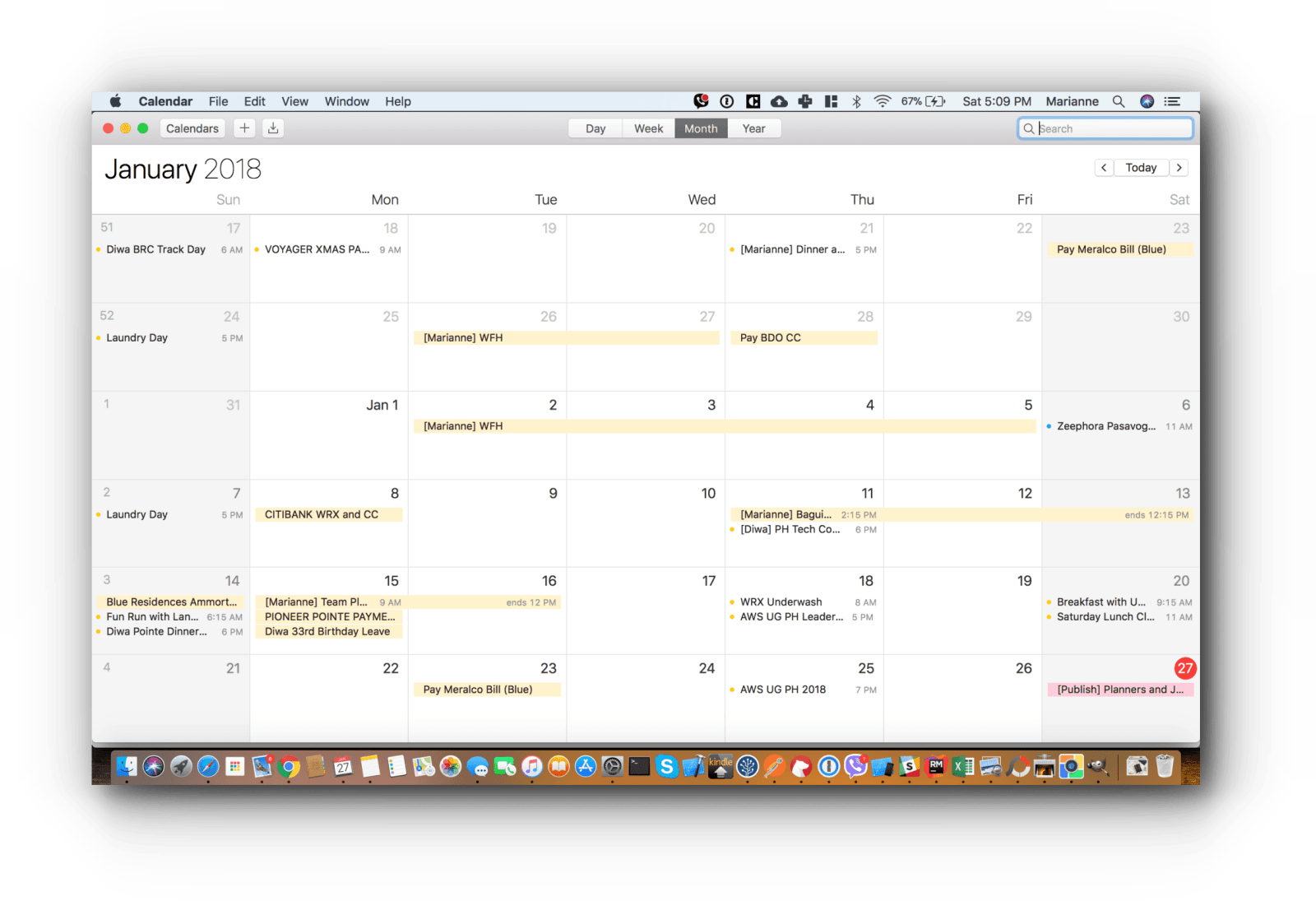 What I use it for: forward-planning for events
Why I like it:
Events are synchronized across all enrolled accounts. I have 3 work emails and all emails receive invitations, it's a great way to view all meeting invitations.
Events are synchronized across all devices. I can see my schedule on all my devices as well receive alarms/notifications in all of them.
Detailed information includes location, time, travel time. You can also add notes and links.
Shared calendars are great for "family" events. In our Family calendar, my husband and I add events to notify each other of personal events, family events, bill due dates, etc.
Auto-generated events for flights and hotel bookings are automatically added thanks to Google (also scary because Google reads all our emails)
Monthly view lets you easily see which days are free so you can plan events.
Multiple calendars let you categorize events easily.
How I use it: The secret to making this work is to make sure that I create events for all events that come up. It's very easy for work-related meetings because they're automatically synchronized. Family events are more tricky but it becomes a habit to create an event for everything after a while.
Where to get it:
It comes with an Apple laptop but if you don't use iCloud any calendar app would do.
Bear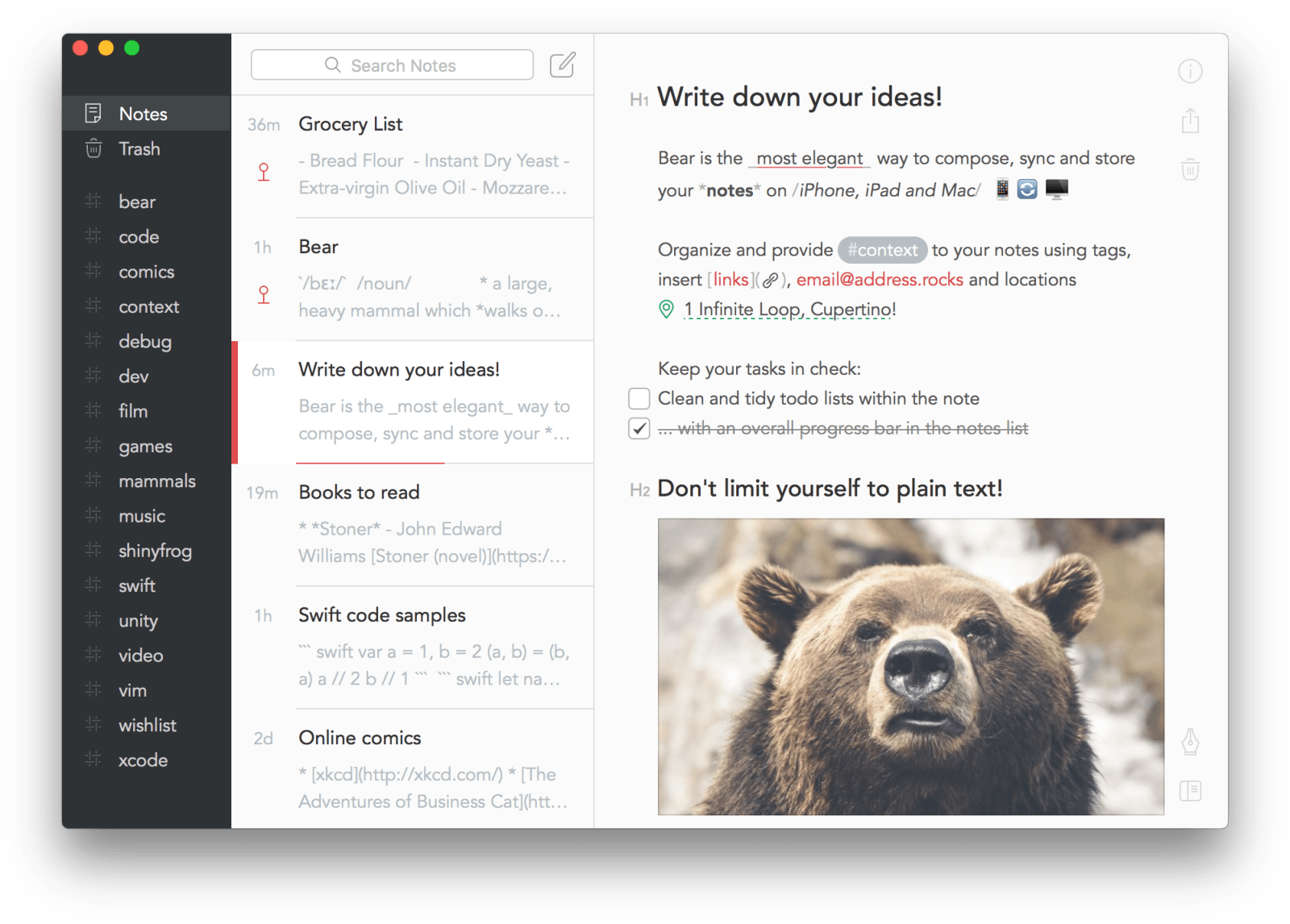 What I use it for: writing and blog drafts
Why I like it:
The minimal layout makes it easy to just think and write.
It has markdown support. My blog entries are written in markdown so it's easy to migrate my thoughts
It supports tags that make it easy to categorize notes.
Search feature because handwritten notes are not easy to flip through when you need to find something.
How I use it:
For work, I usually move my handwritten notes from the Leuchtturm 1917 and file it here so I can search them later.
I draft my blog posts here before I post them on the blog. This is more visual than using my IDE.
Where to get it:
That's a total of 5 planners and journals that currently works for me. I'm still open to trying things and figuring out which ones work and hopefully, I can stick to it. I'll try to revisit this by the end of the year and see which ones stick and which ones didn't.