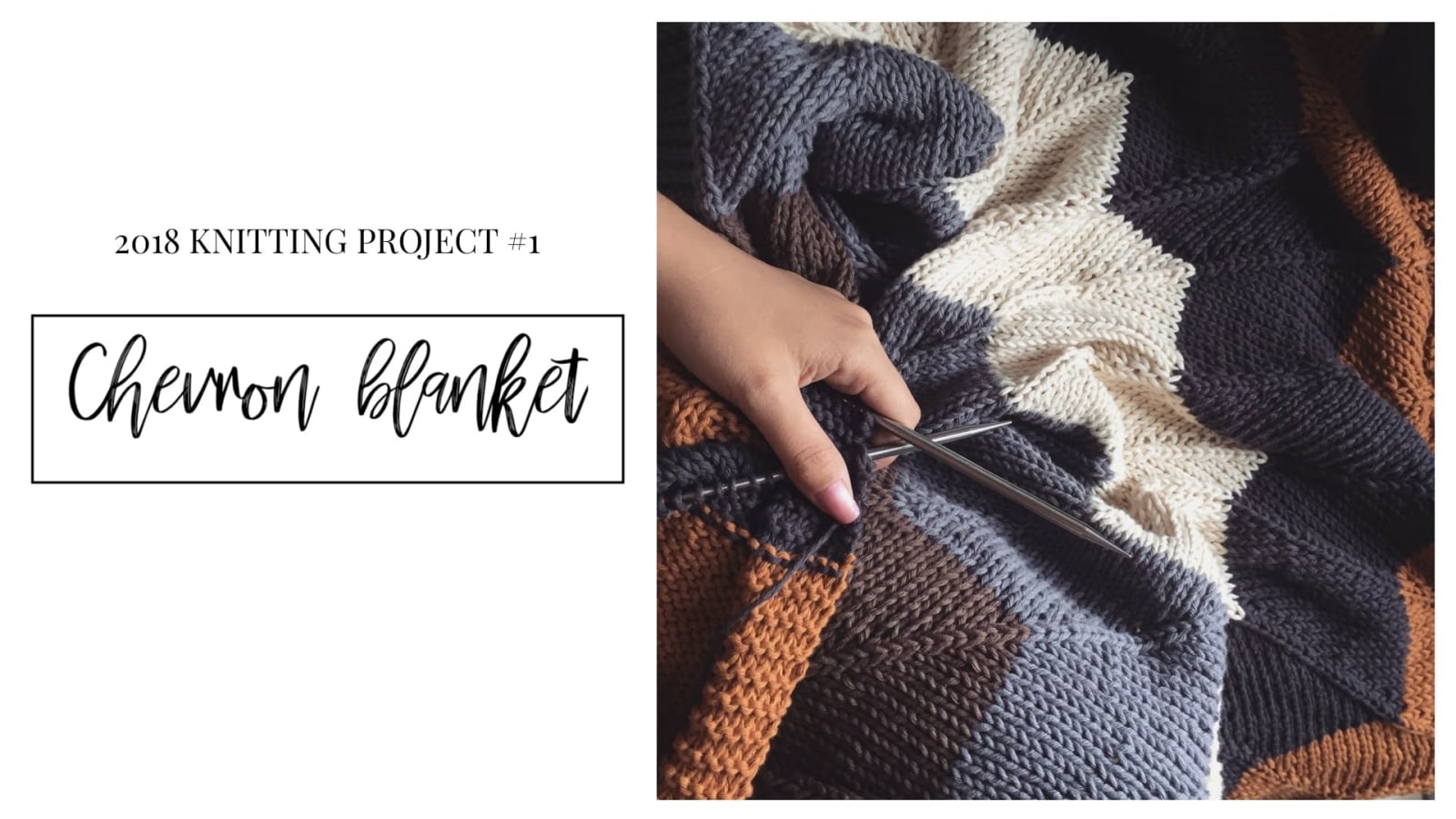 Here it is my first completed project for the year! This is not the first project I finished knitting. I have a tendency not to finish off (aka weave in the ends) any of my knitted projects. Surprisingly, this has the most ends to weave in, and I just happened to weave them all in!
Pattern Details
Name

Description

We modified our Chevron Colour-Block Blanket to create this simple and modern baby blanket using Blue Sky Alpacas Worsted Cotton. This cheerful two-row pattern is easy to customize in terms of size with the addition of 24-stitch repeats. Use our suggested girl / boy colour palettes or be creative!

Source
Project Details
Yarn Used

Dapper Dreamer Combed Cotton from Gantsilyo Guru

Needles Size

US 9 - 5.5 mm

Gauge

4.5" per 20 rows (1 color repeat)

Finished Size

48 x 64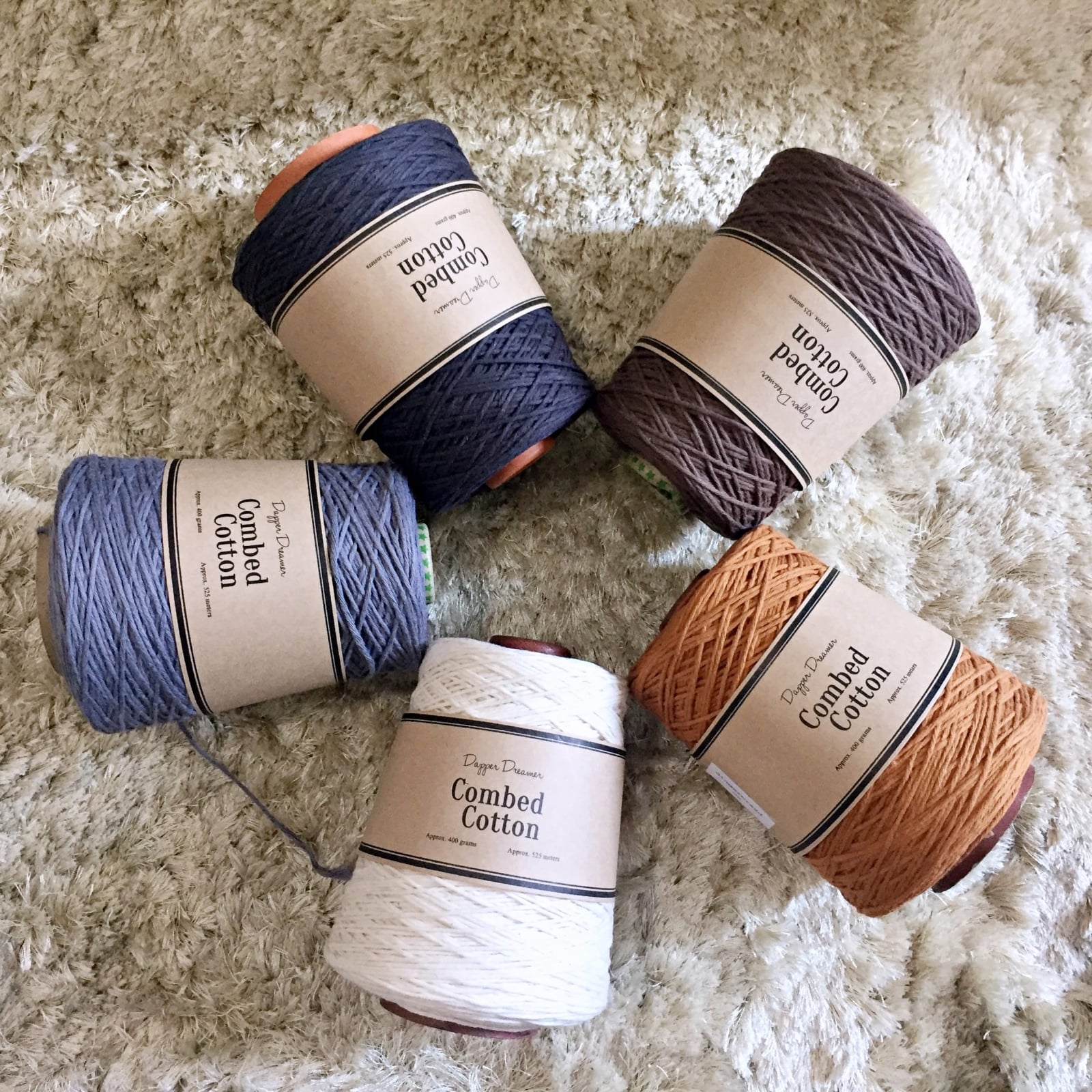 Dapper Dreamer Combed Cotton is incredibly soft. Working with it didn't make my hands hurt like other cotton threads. Each cone weighs around 400g and is around 525 meters long. There were no knots in the cones. I didn't use up all the yarns, I still have enough to make a shawl as planned.
The color scheme I used is:
Gingerbread - mustard, yellow-gold
Charcoal - dark grey
Coconut - white, almost unbleached cotton
Pebble - silver grey
Sepia - chocolate brown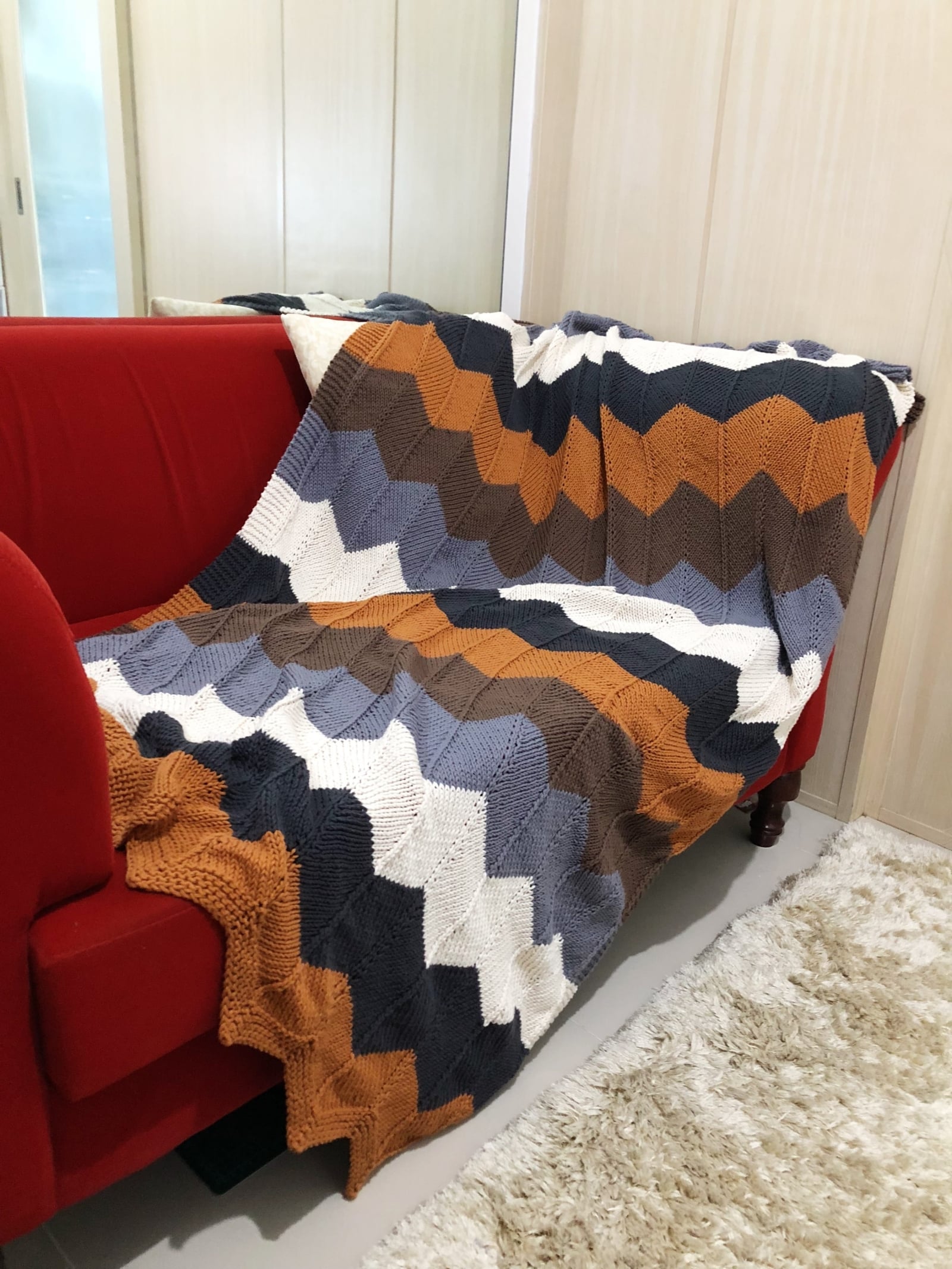 I started this project on March 03, 2018. I cast on 209 stitches, 193 pattern stitches with 8 garter stitches per side to stop the edges from curling. To balance this, I used garter stitch for the first and last 8 rows of the pattern.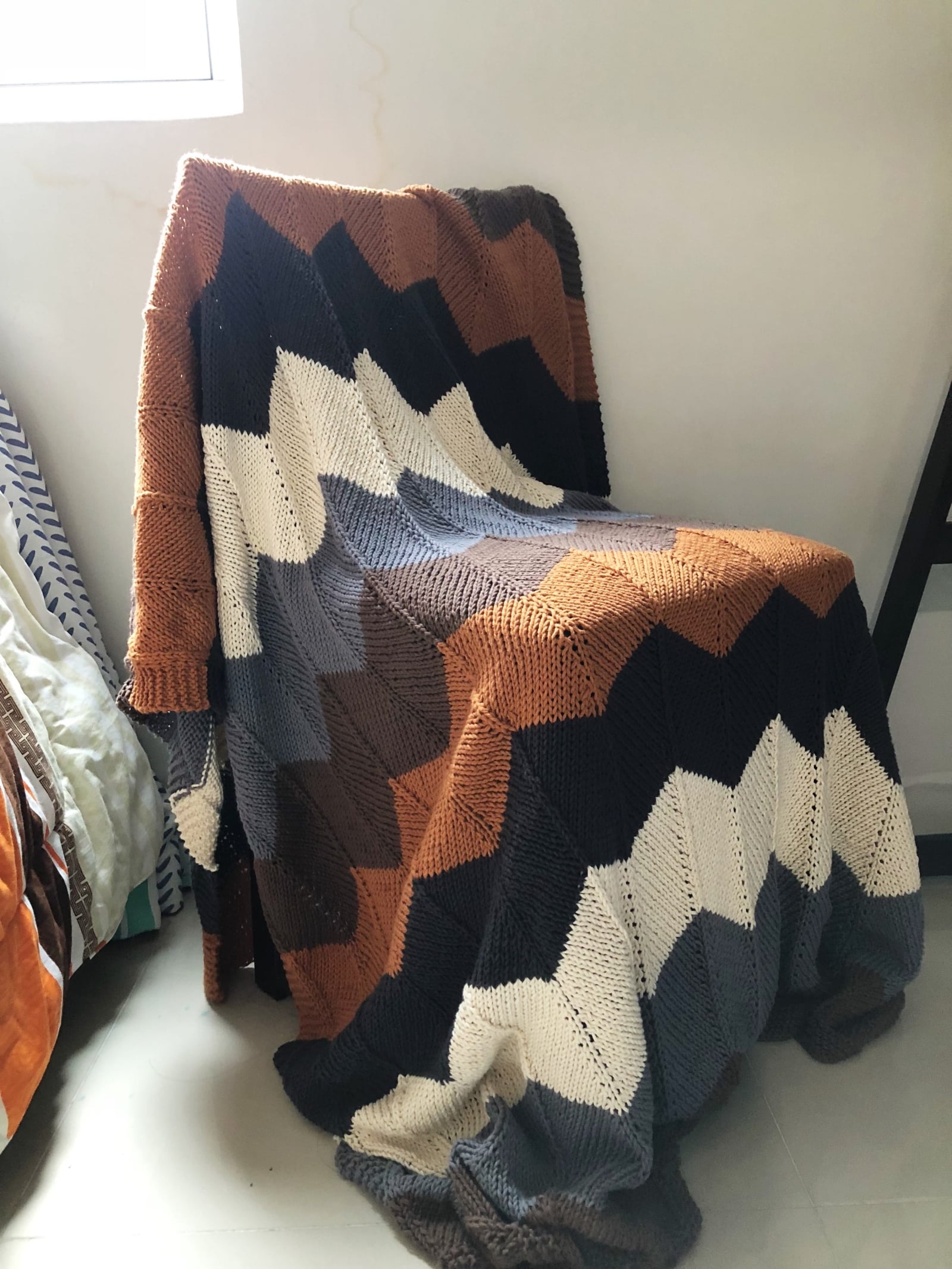 I planned to make a 48" x 64" blanket, perfect for our small bed. For each color row, I knitted 20 rows. I took around 15 minutes to knit each row while watching TV or listening to an audiobook. As I was getting really used to it, I think I started knitted faster but also started dropping more stitches. I placed a lot of markers, before each increase and decrease area and that really helped to make things faster.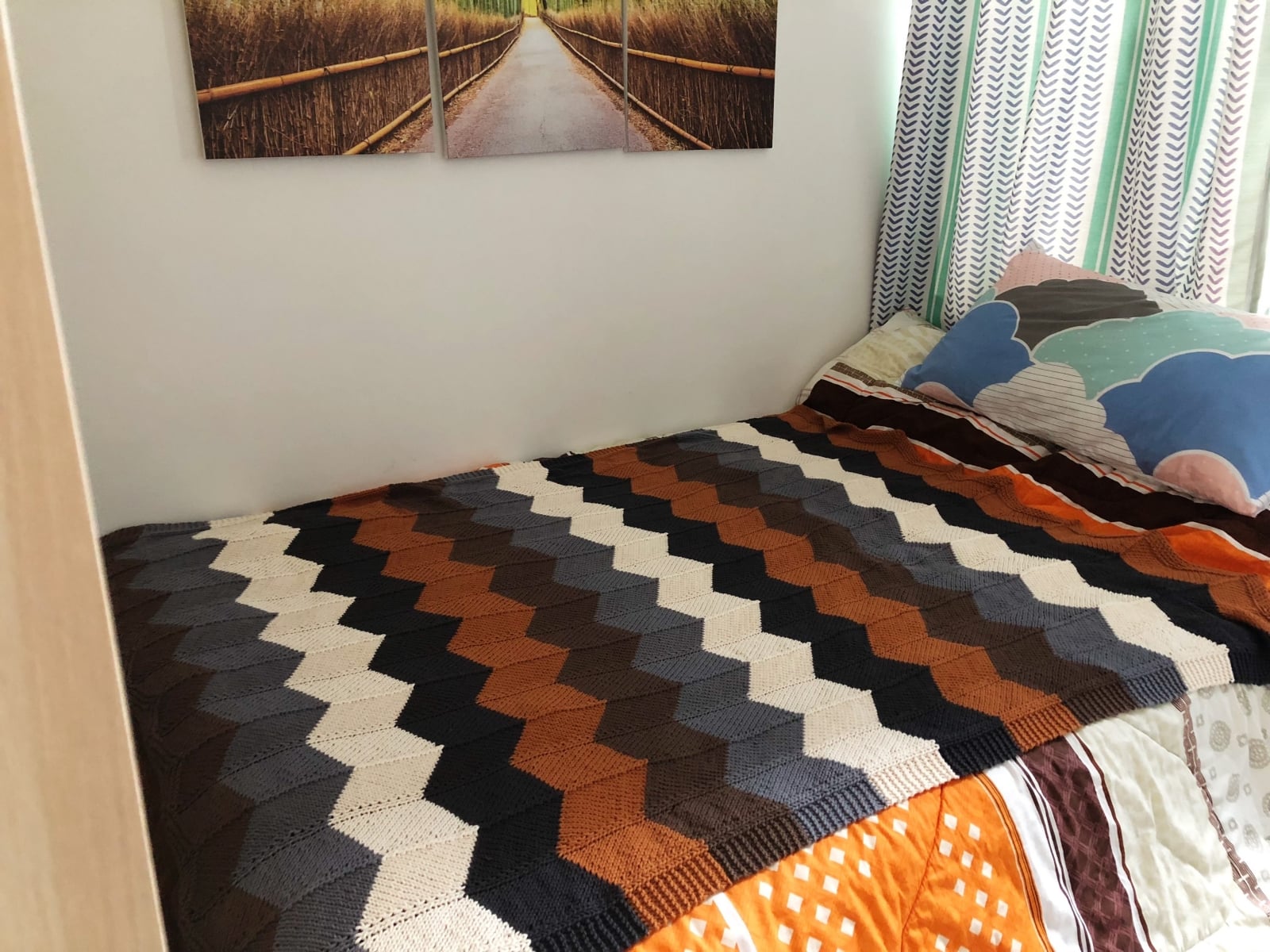 Overall, it took around 80 hrs to complete this blanket. Each row takes 15 minutes, which means one color block took around 5 hours. I also had to redo some rows It's also my biggest project so far and the heaviest at around 1.25kg. I'm moving on to smaller projects on my to do list.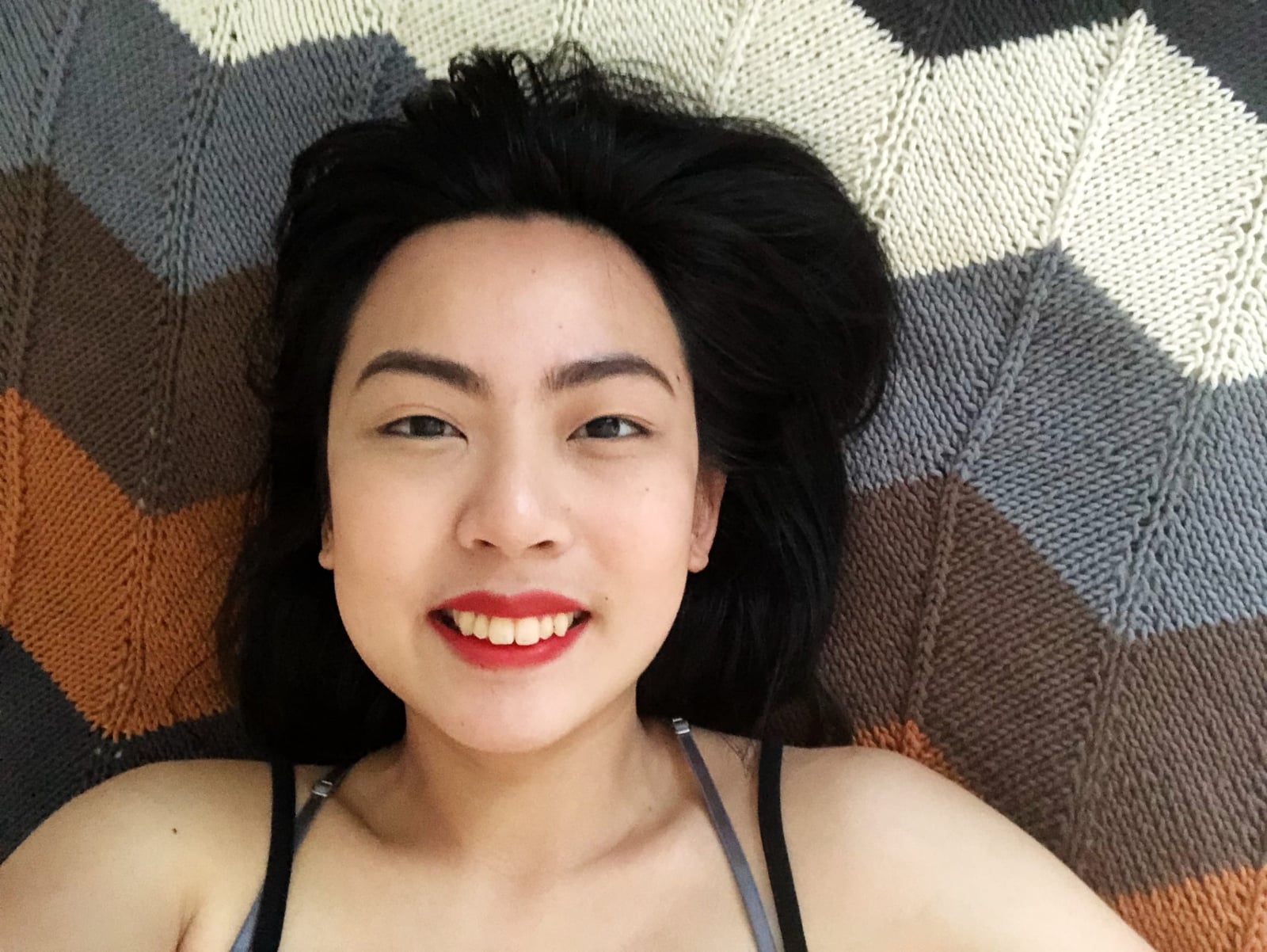 What are your recent projects? Let's discuss in the comments section!