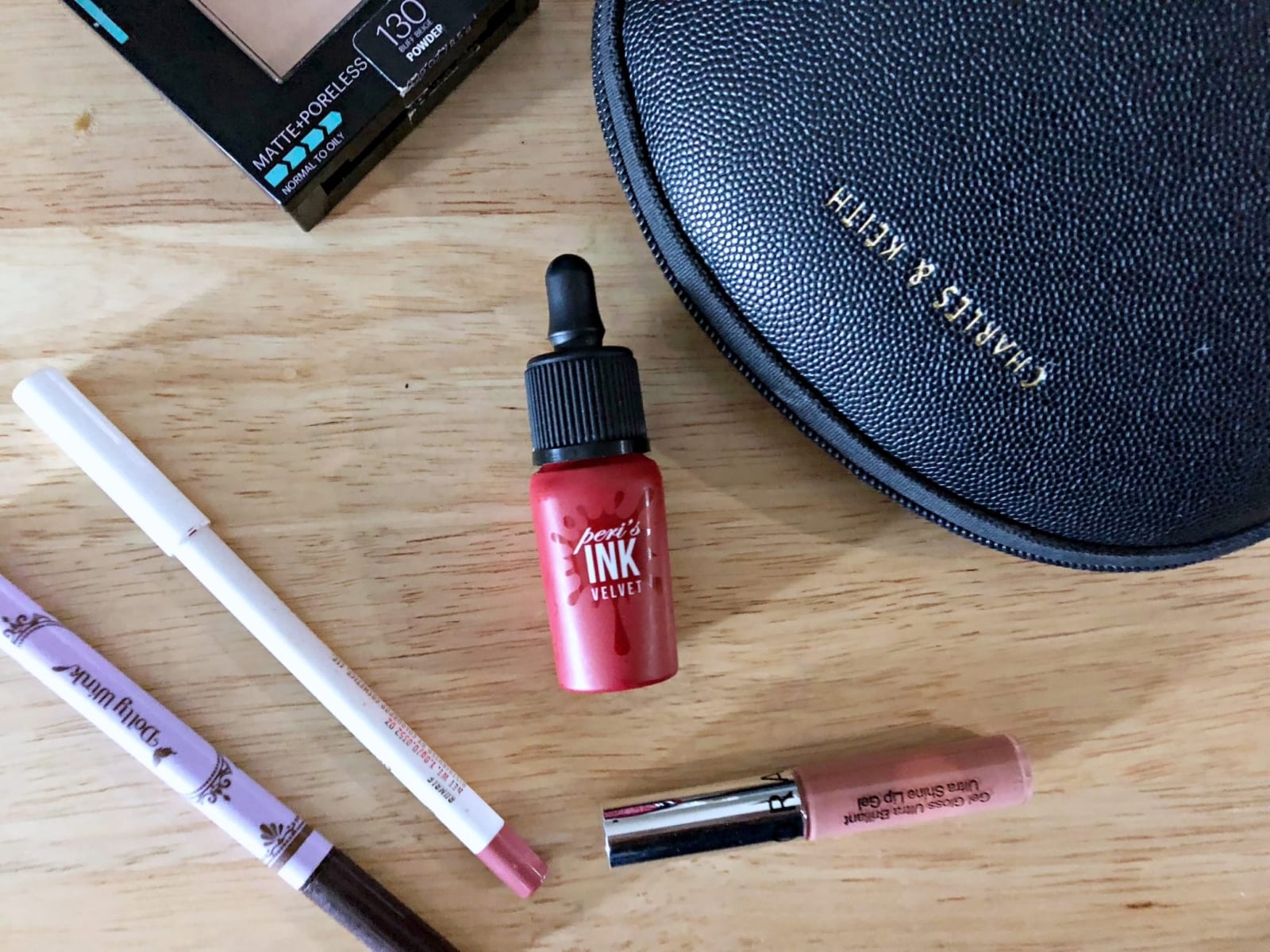 Hi everyone, today I'll be reviewing probably one of the most well-known and trendy beauty items today: Peri's Ink Velvet from the K-Beauty brand, Peripera. I'm actually really late to the lip tint party. I mean I've tried tints before but they were too opaque, and I don't like non-pigmented lip products. Hence, I've been stuck on the liquid matte lipstick trend for years. I decided to try something new this time and read on to know if this product changed my mind on lip tints.
Peripera Peri's Ink the Velvet in 05 Inktude Rose details
Available at

This retails for P450 for 8g of product. It is available in all Club Clio stalls nationwide. I got mine at 20% off for P360 during one of their sales in store. It is also available online in Lazada, BeatyMNL, Althea, and Shopee.

Description

Slide on? Right on! These gorgeously hued tints from Peri Pera have a velvety, almost whipped-like mousse texture that glides effortlessly onto the lips, leaving them with vivid pigmentation that stays put. Its hydrating formula keeps the lips looking plump for up to 6 hours, so you don't have to worry about constantly checking in the mirror for touch-ups throughout the day.

Source

Ingredients

Hyaluronic acid - Holds moisture to the lips to keep away dryness

Marine collagen - Penetrates into lips to plump it up and reduce fine lines

Organic jojoba oil - Moisturizes and creates a protective barrier to balance out the hydration level

Source

Cruelty-Free

Yes

We would like to inform you that all our cosmetics are free of animals substance or any animal testing.

Source
Packaging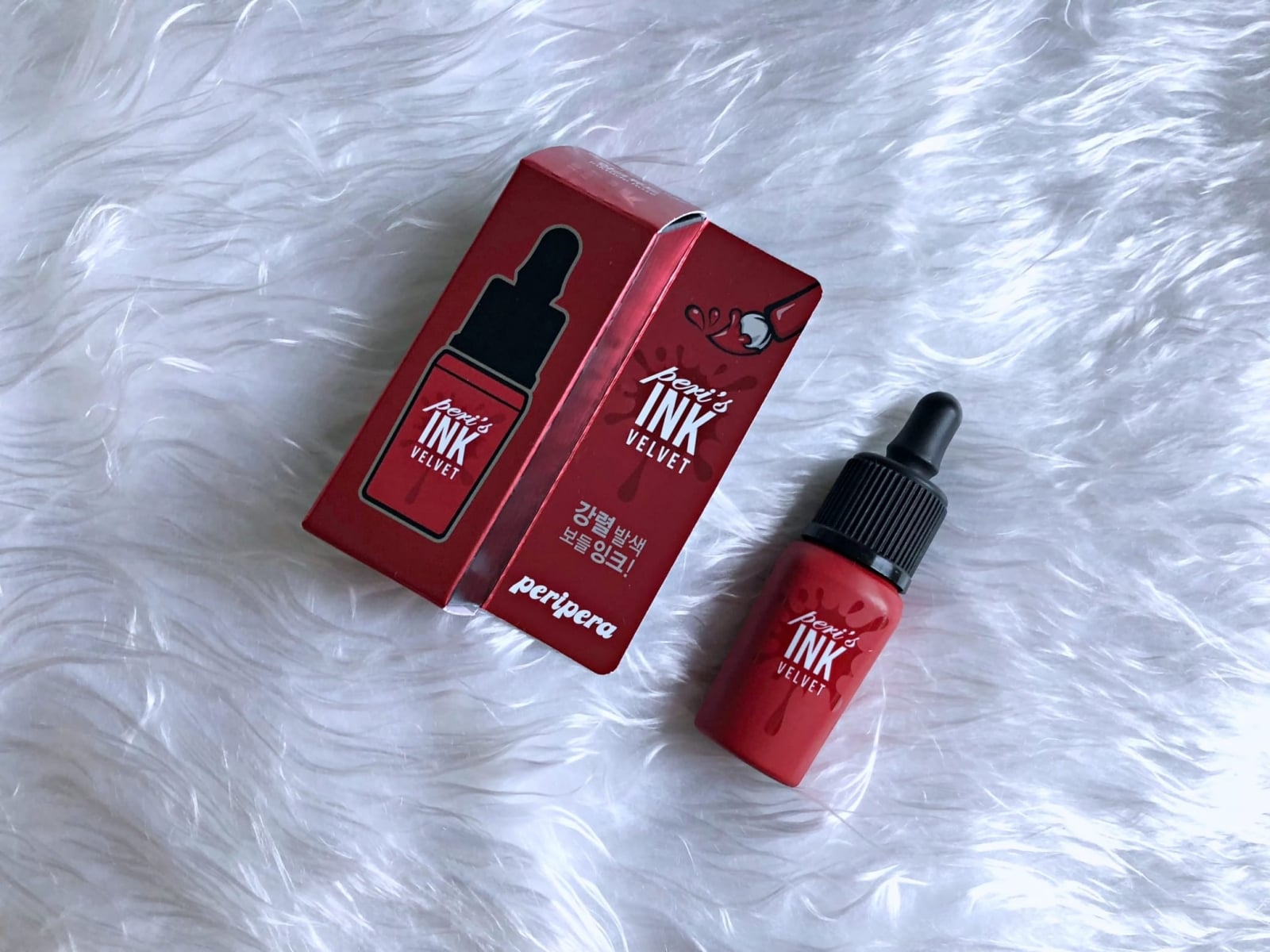 Okay, I'll admit this first: I bought this because of the cute packaging. Not because I wanted to try lip tints but because I was really tempted by the cute ink dropper bottle. It's very eye-catching. I really like how the color of the bottle also matches the shade color.
It comes in a pretty cardboard box packaging as well. The product description is on the box, and it states that this has a 12-month PAO (period after opening). I don't know if the color of the cardboard box also matches the bottle because I only have this one.

The bottle is plastic, and it's really tiny but also a bit bulky. I really don't mind though, because I have a wide-bottomed makeup bag. I only bring this and a compact powder nowadays, so I have plenty of room. But honestly, this packaging is not travel-friendly and also does not fit in any of my acrylic makeup organizers.
Swatches
Let's talk about the color. I swatched a lot of shades in store and chose the shade 05 Inktude Rose. This is subdued red with a coral/orangey undertone. I wanted something "bright" but also muted at the same time. I still have way too much nude, pinky-brown, mauve pink, greige and deep browns in my lip collection. I wasn't feeling too adventurous to get an orange or a really bright red, so I got this.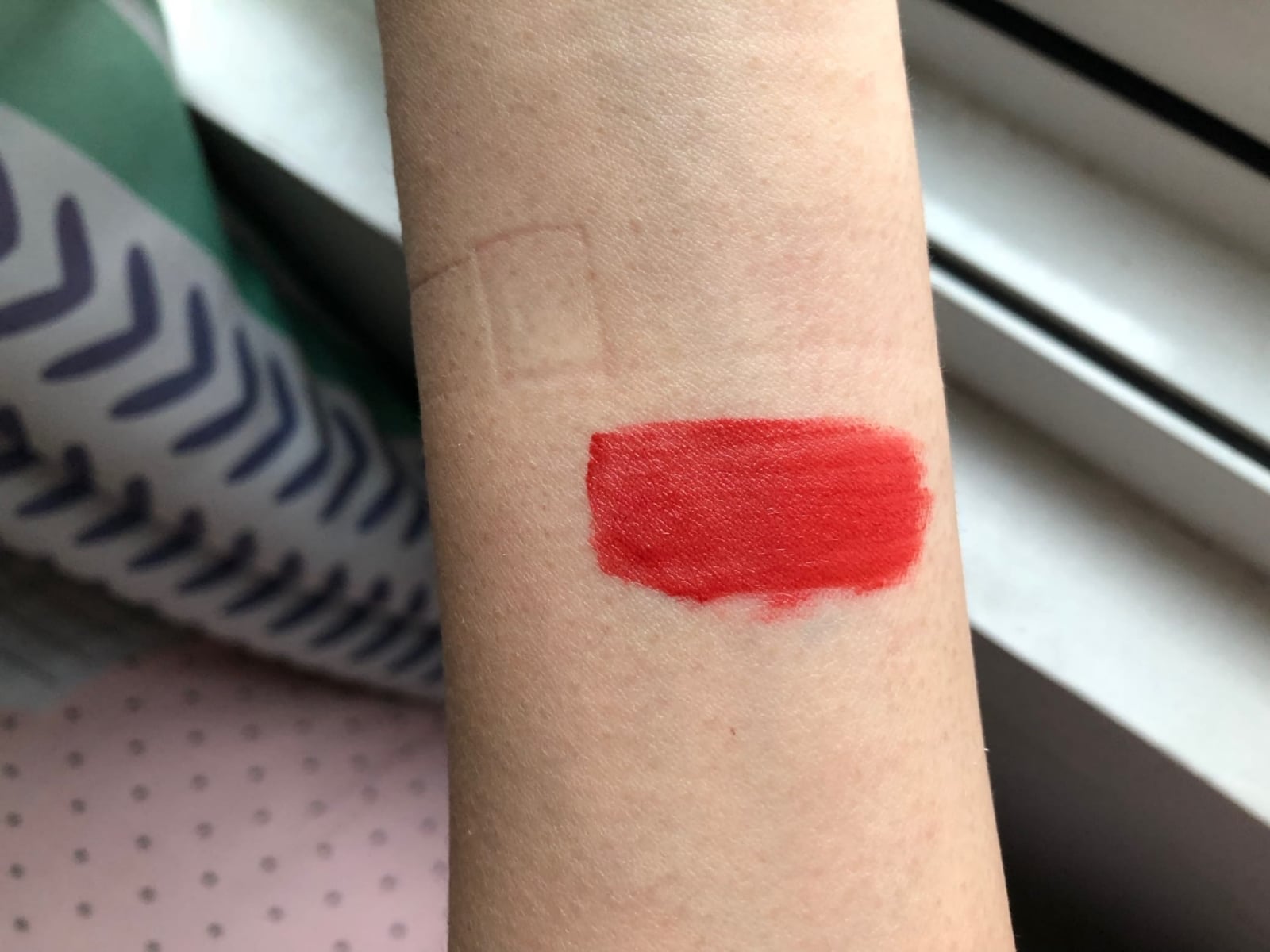 I can't really describe colors, but this shade is just lovely, and it brightens up my face. This is the only lip product I reach for, ever since I've used it. It's the perfect shade of red for every day because it's not too in your face red.

From the swatches above, you can really see how pigmented it is. This is where the Ink Velvet formula really shines. I have really dark upper lips and lip line on my bottom lip. This is just one swipe, and it was able to even out the color of my lips.
Application
Using this takes a lot of getting used to. My first few days of using this, I was probably using a lot more product than needed that it stained my front-teeth. The applicator is tiny, and I was used to holding regular-sized ones. It was hard to move around then and I unintentionally overlined my lips once because of too much product.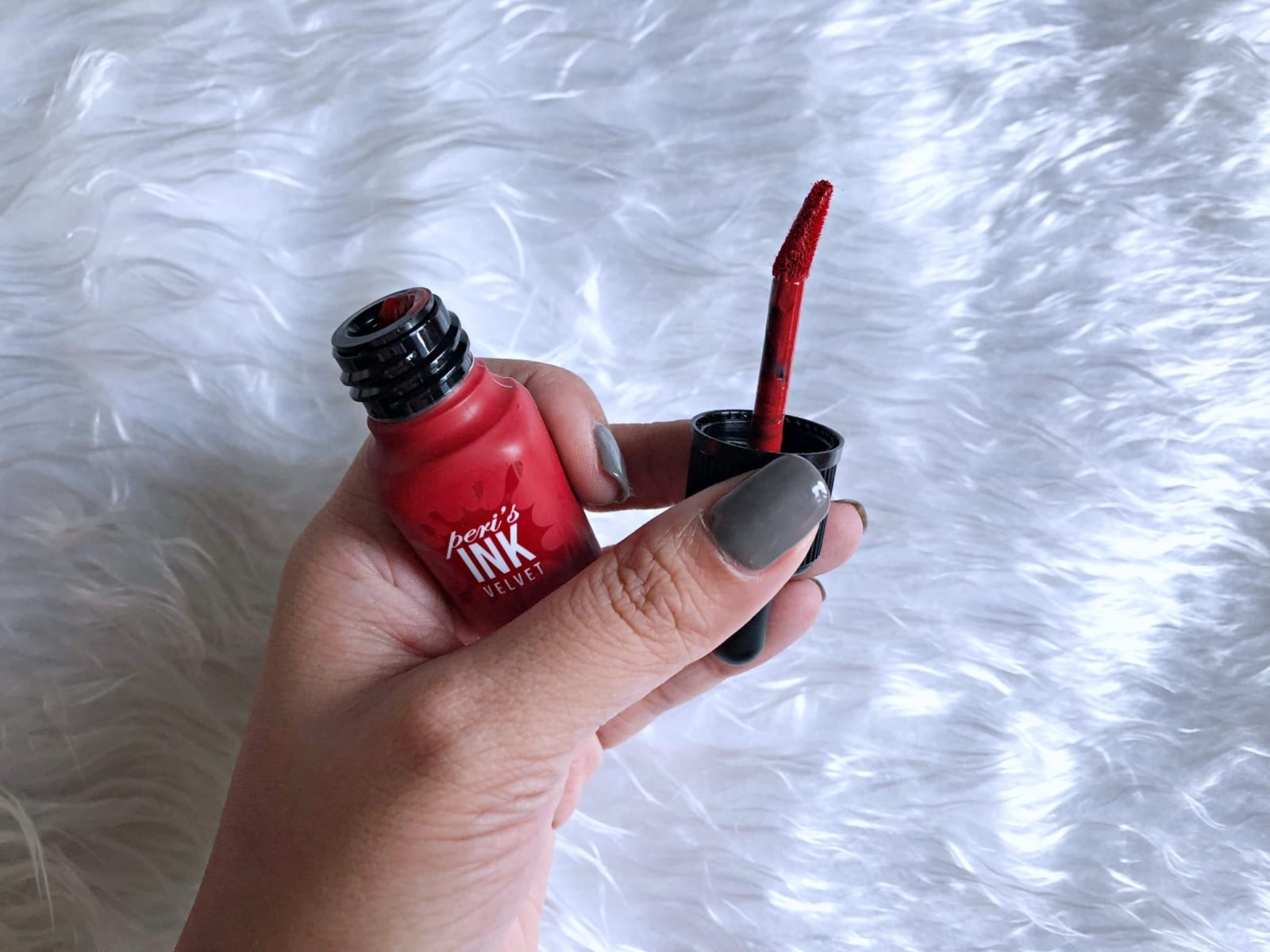 I've been using this for months now and got over how to use it properly. The trick is to leave as little product on the wand as possible. I swipe the wand on the bottom of my lip first and press my lips together to spread it out. I then fill in my lips with the remaining color on the wand, if I wanted to do a full color. If I wanted a gradient effect, I'll use a cotton bud or my ring finger to spread out the color.
Performance
By now, you have probably guessed that I am in love with the color, but am I in love with the formula?
I find that the color payoff is good, but the formula is so-so. It's very light-weight, as expected from a lip tint. It feels like I have nothing on my lips. But, the taste reminds me of cough syrup for some reason. It's not bad, but I prefer my lip products not to taste weird.
I have used this photo in my review of the Etude House Two Tone Treatment Hair Color in Forest House Green before. Different filters and lighting conditions.
It is a bit drying. But it doesn't emphasize my dry and cracked lips as much as liquid matte lipsticks do. It also gives out a soft, blurred look to the lips. You wouldn't really see a lot of the dry skin unless you really zoomed in on my lips.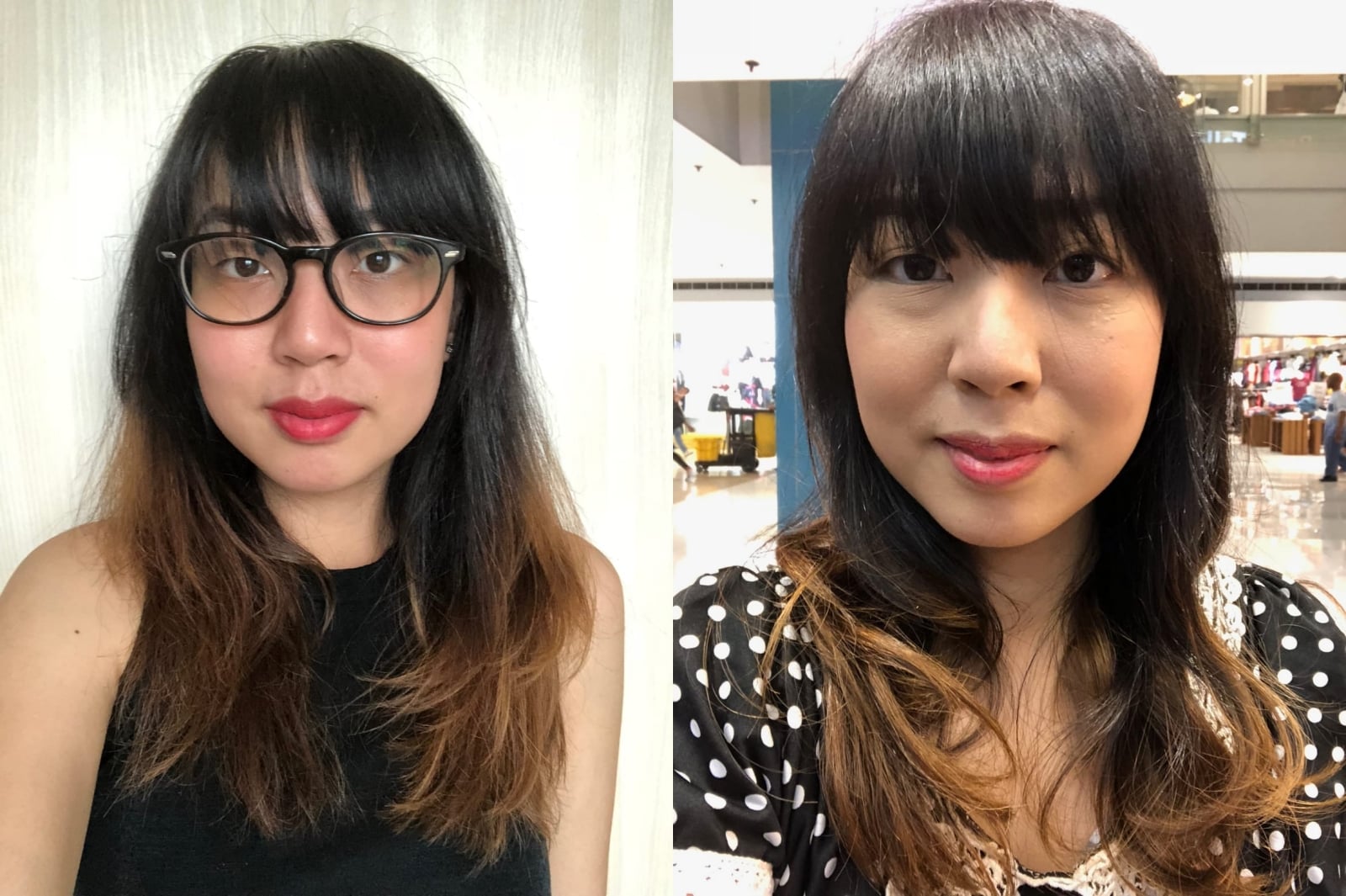 Because it doesn't really dry down, it also transfers and doesn't last very long. It's gone after I eat anything and I eat around five times a day. Re-applying it is easy as the product layers well. However, it leaves a stain that is sometimes hard to remove, even with oil-based cleansers.
Price and Availability
At P450 a pop, it's not the most affordable lip product out there. However, Club Clio always goes on sale every month so you can grab these at lesser prices. These are available in Shopee stores as well and retail for around P330 or less. Just be cautious and vigilant when buying things online. For things that are available in the store, I prefer to buy them there just to be safe. Swatching is a plus, especially for lip colors, because sometimes they look good online, but the color is slightly different when you get them.
Verdict
PROS

This color is perfect
Doesn't emphasize dry, flaky skin on the lips
Very pigmented color
Light-weight formula that doesn't dry the lips

NEUTRAL

CONS

The stain is a little hard to remove.
The taste reminds me of medicine.
Peripera Peri's Ink the Velvet in 05 Inktude Rose
Packaging

Availability

Application

Performance

Price
Will I repurchase?
Yes. This is my current HG lip product. I haven't worn anything else ever since I started using it. I'm actually waiting for the next sale to purchase a different color. And when I run out of this exact same shade, I'll probably repurchase it again.
Final Thoughts
The color payoff is good but the formula is so-so. It's very light-weight, a bit drying but doesn't emphasize my cracked lips. It transfers and doesn't last long but it leaves a stain. The taste also reminds me of cough syrup. But I forget all of these because this shade is the perfect everyday red for me. It's a gorgeous red-orange that brightens up my face.
What's your favorite shade from the Peripera Ink Velvet line? What lip tint line should I try next? Let me know in the comments!