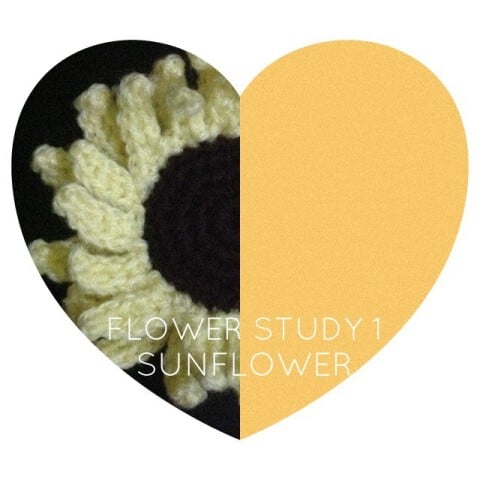 Update as of August 2020: This was originally posted on my now defunct tumblr blog. I am consolidating all of my old posts for posterity and updating the posts as I see fit for the new layout and style of this space.
You may view the original post here.
Because it's sunflower season, I cannot resist making one for myself! Flower study is a stash busting project. I plan to make different flowers using my generic acrylic stash. The flowers will be used later on as embellishments to other projects. I will not stop until I my box of acrylic yarns turns into a box filled with colorful flowers.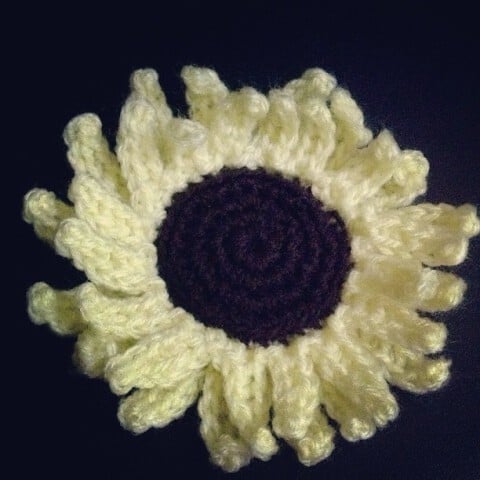 Materials used:
4mm hook
Red Heart Handknitting and Crochet Yarn in shade #00005
Soft acrylic yarn from Rosario in Chocolate Brown
Pattern from: Annie's Attic Crochet Sunflower Kitchen Set - I just used the instructions for the flower