I finally had the time to unpack everything from our Japan trip two weeks ago. I'll be sharing all the skincare and beauty stuff I was able to fit in our luggage and some cute things (mostly Gudetama) that I found. This post does not include my stationery haul (Hobonichi and Traveler's Factory) because I haven't taken photos of those yet. Beware: it's quite a lot, I may never even need to buy anything makeup or skincare related for the whole of 2019.
Most of the beauty and skincare items were purchased in Don Quijote, a big store chain that sells most Japanese drugstore makeup and skincare items. Some of these were purchased in Kusuri no Fukutaro Nippori branch, a small store near the hotel we were staying at. Both of these places offer tax-free for 5000 yen purchases.
Because this might take a while, I'll just group my purchases by type. Now that I've sorted these out, it doesn't feel like I spent way too much. But my credit card bill says otherwise. Hahaha.
Makeup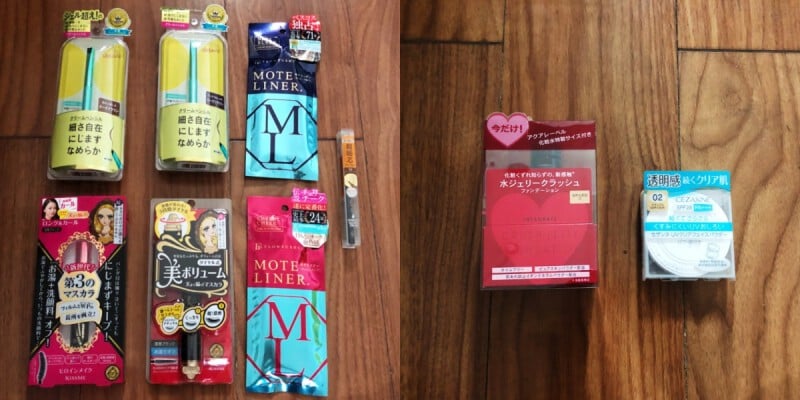 These are the makeup I purchased for myself. These are mostly eyeliners and mascara because Japan makes the best waterproof eye makeup.
| Brand | Item |
| --- | --- |
| Dejavu | Lasting Fine Cream Pencil Eyeliner in Brown |
| Dejavu | Lasting Fine Cream Pencil Eyeliner in Mauve Brown |
| Isehan Kiss Me Heroine Make | Long and Curl Mascara |
| Isehan Kiss Me Heroine Make | Volume and Curl Mascara |
| Flowfushi | Mote Liner Liquid Eyeliner in Navy Black |
| Flowfushi | Mote Liner Liquid Eyeliner in Cherry Cheek |
| CEZANNE | Super Slim Eyebrow Pencil in Olive Brown |
| Shiseido Integrate | Water Jelly Crush Foundation in 02 |
| CEZANNE | UV Clear Face Powder in 02 Natural |
I want to say that I'm proud of myself about these purchases because I did prepare a list, and most of these were on the list except for the Cezanne Eyebrow pencil.
I also purchased a few items for my mom for Christmas. She doesn't know this blog exists, so it's safe.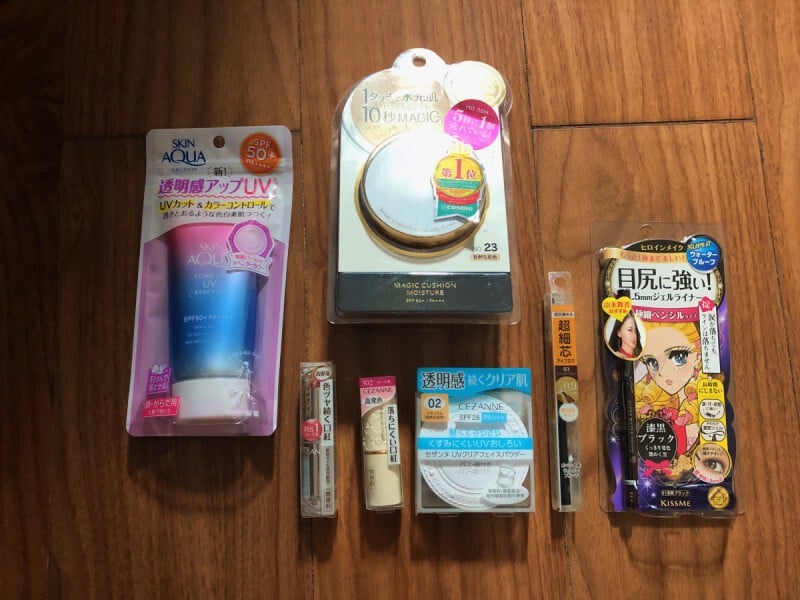 | Brand | Item |
| --- | --- |
| Skin Aqua | Tone Up UV Essence |
| Missha | Magic Cushion Moisture in 23 |
| CEZANNE | Lasting Gloss Lip in RS1 Rose-toned |
| CEZANNE | Lasting Lip Color in 302 |
| CEZANNE | UV Clear Face Powder in 02 Natural |
| CEZANNE | Super Slim Eyebrow Pencil in Olive Brown |
| Isehan Kiss Me Heroine Make | Super Waterproof Liner in Black |
Skincare

For skincare, I hoarded items from Hada Labo, restocked on my trusted Bifesta Eye and Lip Makeup Remover, and stocked up on sunblock. Not included in these photos is how many backups I got. I was supposed to pick up the Naturie Hatomugi Skin Conditioning Gel but mistakenly got the Paenna one in the suspiciously similar-looking package. I'm excited to try the Curél Intensive Moisture Cream the most.
| Brand | Item |
| --- | --- |
| Naturie | Hatomugi Skin Conditioning Gel |
| Hada Labo | Koi-Gokujyun Perfect Gel |
| Curél | Intensive Moisture Cream |
| Hada Labo | Gokujyun Foaming Face Wash |
| Rohto Mentholatum | Melano CC Vitamin C Moisture Cream |
| Skin Aqua | Sarafit UV Essence |
| Skin Aqua | Tone Up UV Essence |
| Hada Labo | Gokujyun Premium Lotion |
| Hada Labo | Gokujyun Milk |
| Bifesta | Eye and Lip Makeup Remover |
| LuLuLun | Face Mask |
While in Tokyo, I couldn't help but start using the items because I have low EQ. The saleslady from the stores mentioned that I wasn't allowed to open the sealed bag where they place the items. I guess once it's tax-free, you're not supposed to consume the item in Japan. But in my defense, they just shoved the items in so a lot of space could still be optimized int the bag (#excuses). Sharing some of my shopping-related IG stories: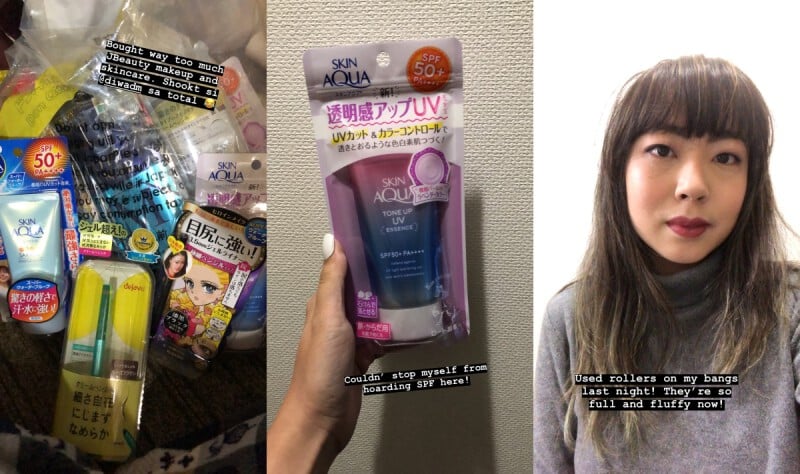 Others
This last part is probably my favorite! I did enjoy buying a lot of things in Japan. We did purchase some clothes, but those were from UNIQLO (more innerwear because 12C too cold for my Pacific Islander self) and GU (blazers, pants, and some jackets). Those were mostly basic and now in the laundry, so I didn't bother to take photos.
I have an obsession with Gudetama, so when we were in Tokyo, I felt like I need to buy all the Gudetama things. I got some Gudetama ziplock baggies from Daiso and some cute Gudetama items from a gachapon (Japanese capsule vending machines).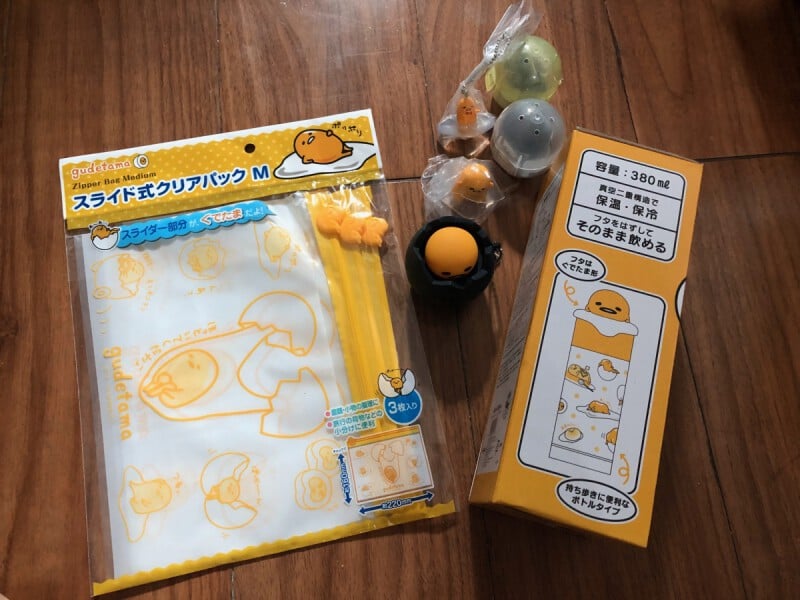 The unexpected find is this cute Gudetama that looks like the black eggs they sell in Ōwakudani. Ōwakudani is a volcanic valley in the Hakone that we visited that is around 2-hours away from Tokyo. I even have a cute photo op with this souvenir. This souvenir is probably one of my favorite purchases from this trip.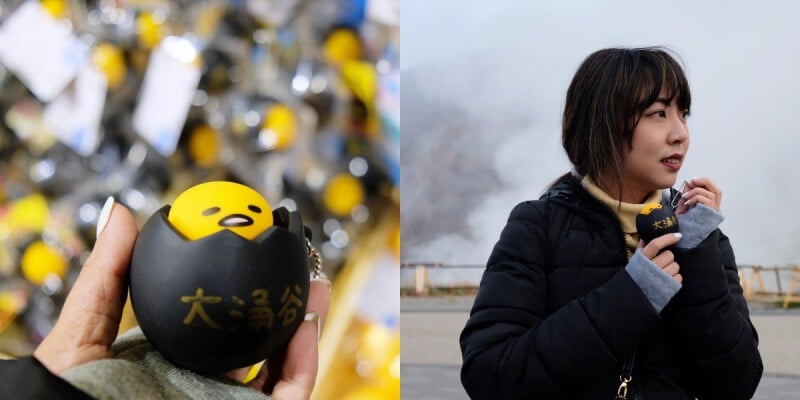 Next, Gudetama item I'd like to feature is this water tumbler. I saw this in Manila before. It's in a cafe, and one of the guests had it. I knew I just had to find it. I gave up looking for it because it wasn't in any of the stores that sold Sanrio items that we went to. But it was available in a Sanrio store in Odaiba.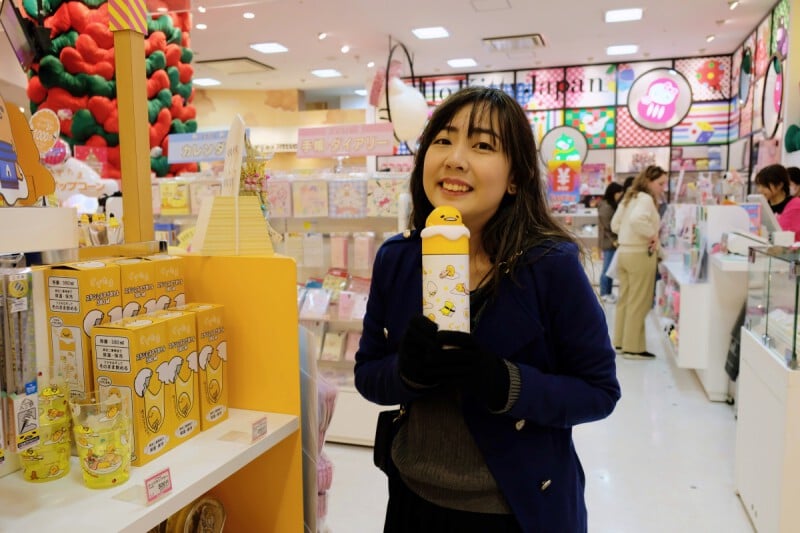 We also dropped by Daiso to buy a few goodies. We mostly purchased some chocolates and some items for gifts. I got myself two knitting looms, haha.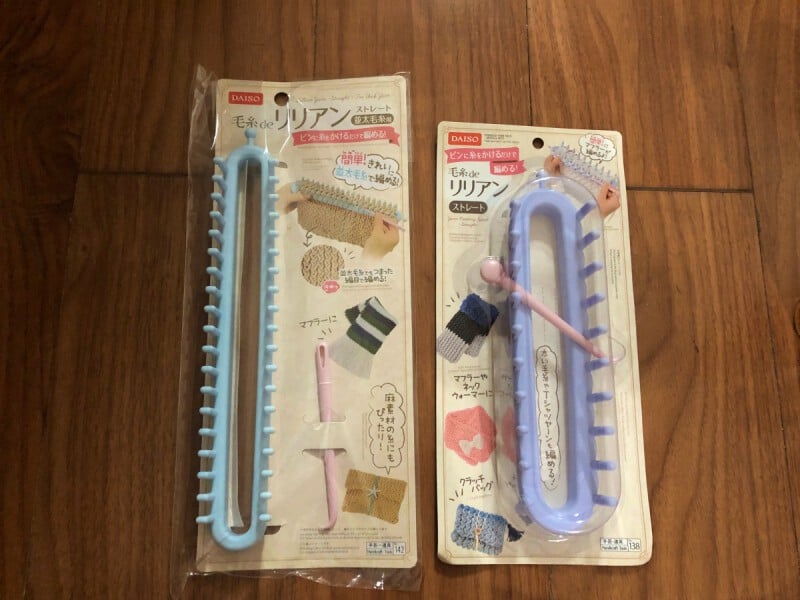 Last on this haul is also one of the things that was quite hard to find. Our nieces asked for 10" sized Pokemon dolls, so we went to the Pokemon store in Tokyo Station. Finding the Pokemon Store is an adventure itself because Tokyo Station is so big and complicated.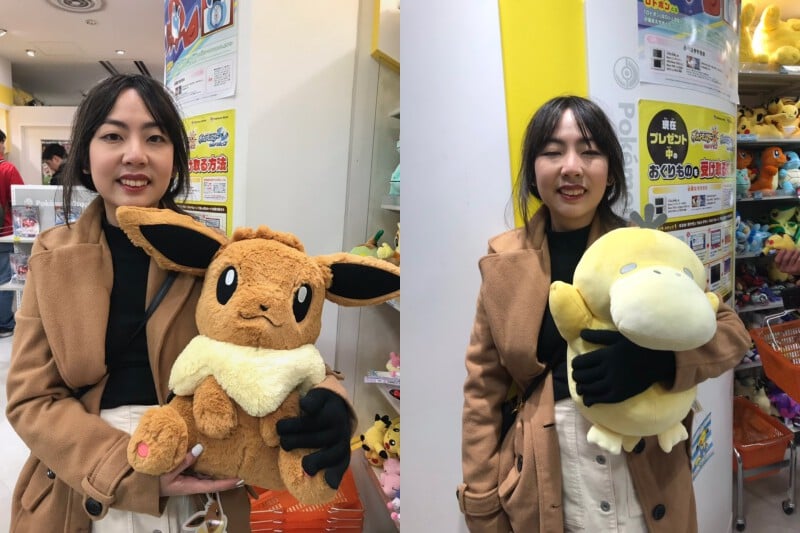 We managed to find the requested Pokemons, but what we found was so much larger. We had to hand-carry these on our way home to Manila.
Final Thoughts
Overall, I feel happy about my haul. There are some things that that might cause some regrets. We did have limited luggage space and baggage allowance, so we had to take those into consideration. For makeup and skincare, I did not purchase anything that is locally available in the Philippines like K-Palette and Canmake because those are quite accessible already. Although I wish I bought some Canmake items because the markup here is quite huge. I also wish I got myself some contact lenses, but I didn't know how to order those, and it might not be easy because I have a different prescription per eye. For stationery, I did get my Hobonichi and Traveler's Notebook refills, but I wish I purchased some inks.
This might not be my last Tokyo Haul. I'm claiming it. I'm going back!