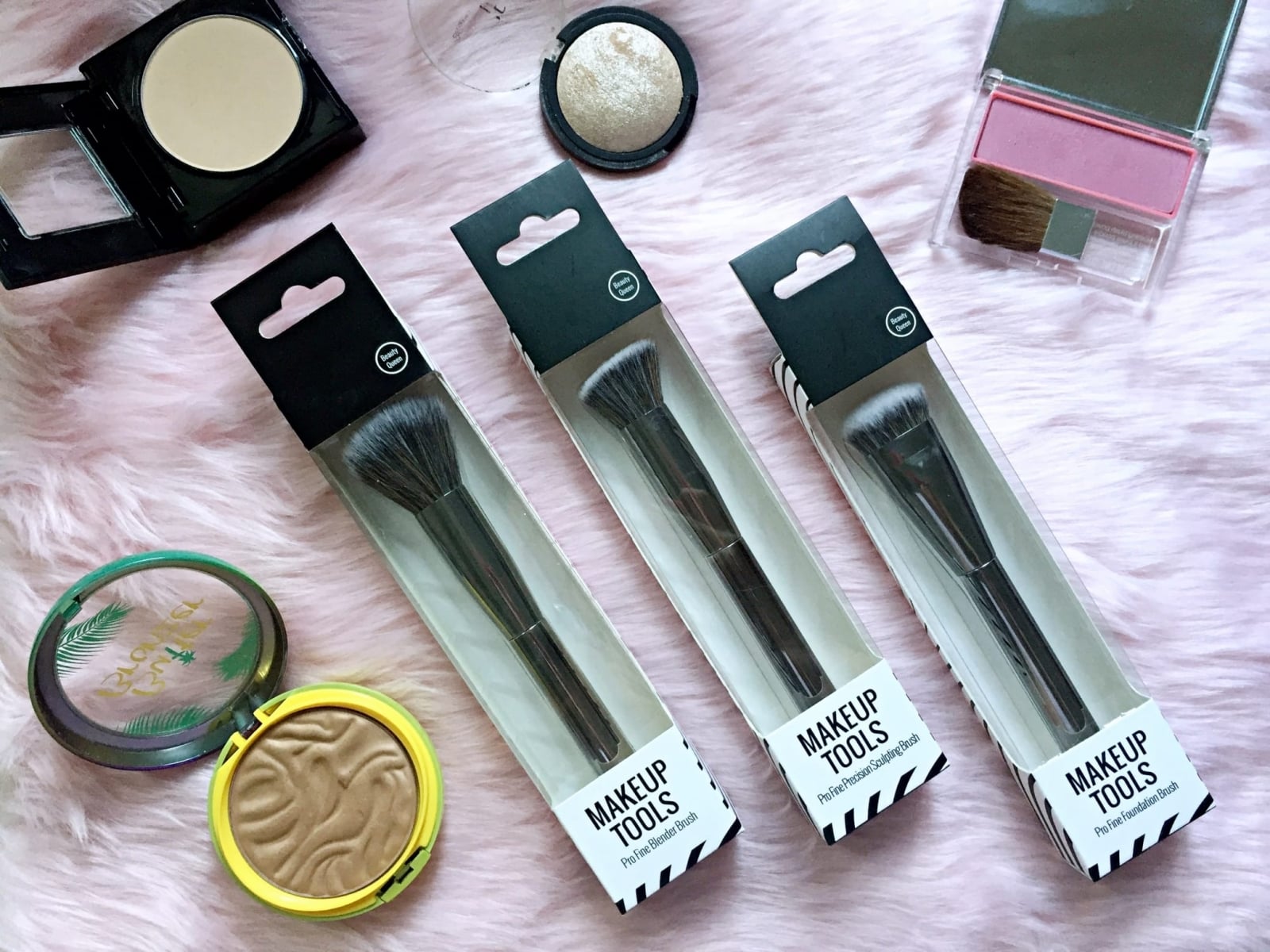 Hello! I am back, and this time I'm reviewing a few affordable brushes that I got from Miniso. I picked these up because they're pretty and they don't look like the knockoff Real Techniques and Ecotools brushes that they carry.
Beauty Queen Brushes by Miniso details
Available at

The Beauty Queen brushes are synthetic and retail for P179 each (around USD 3.50). These brushes is a little bit more pricey than their other brushes that retail for P149 (around USD 3.00).

Description

Here's a low down of the brushes that I got (from left to right):

Pro Fine Blender Brush

Multi-purpose design, can be used as a powder brush or blush brush

Pro Fine Precision Sculpting Brush

Designed to combine the full-face coverage of Blender Brush with the precision of Blush Brush, the brush is ideal for Highlighting and enhancing

Pro Fine Foundation Brush

The ultimate brush for a flawless foundation, concealer, highlighter application.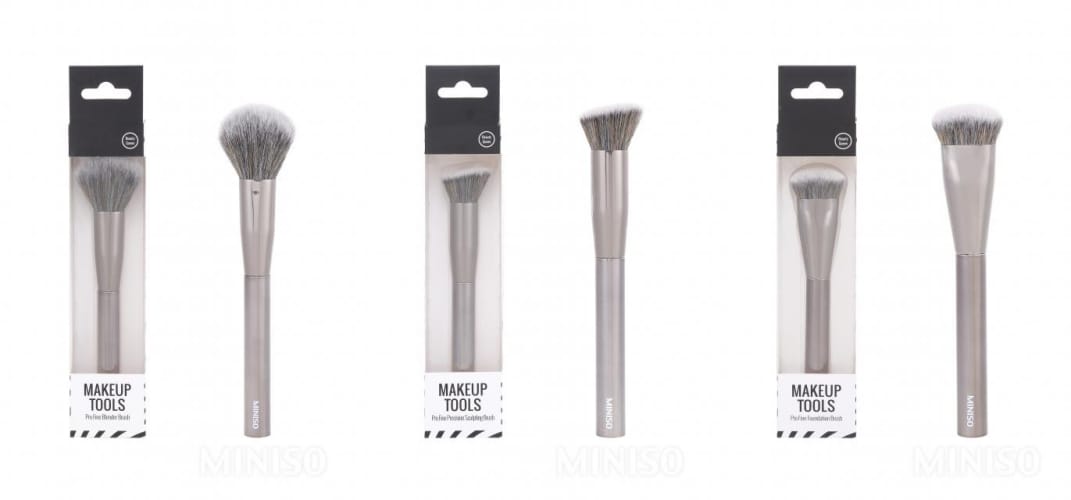 Other brushes available in the line are :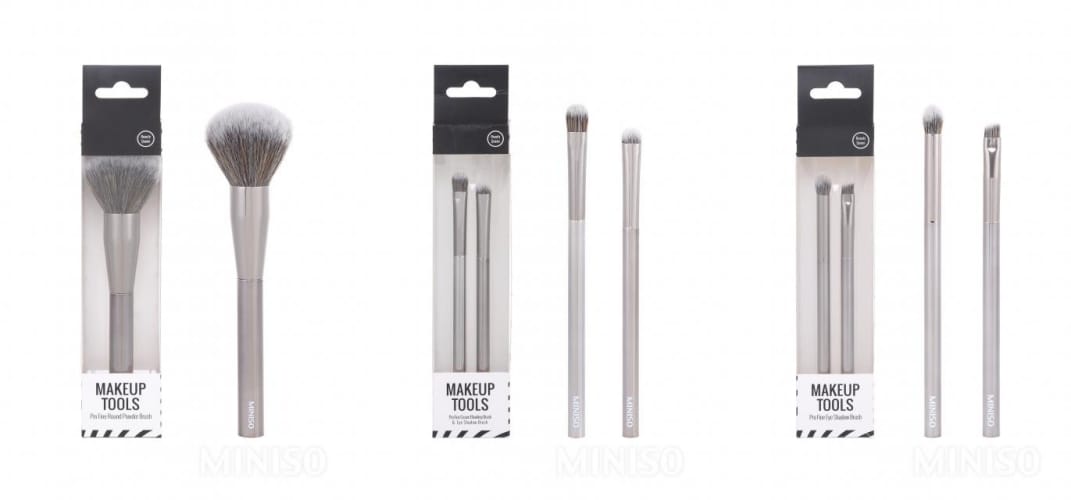 Pro Fine Round Powder Brush

With elegant and grand design. Soft bristle brush is essential for each female.
UPDATE: I decided to buy this brush! Might review soon!
Pro Fine Cream Blending Brush Eye Shadow Brush 2 Pack

A versatile, multi-use brush for face and eyes. Designed for gentle application of concealer around the eyes and effortless blending of cream textures.

Pro Fine Eye Shadow Brush 2 Pack

The tapered end of this brush is designed for smudging to create a modern, soft, smokey look. The Eye Definer Brush does double-duty: softly lining eyes and filling in and strengthening thin or sparse brows.
Packaging
The brush comes in a very sleek black and white packaging. It is nestled inside a plastic holder inside the box.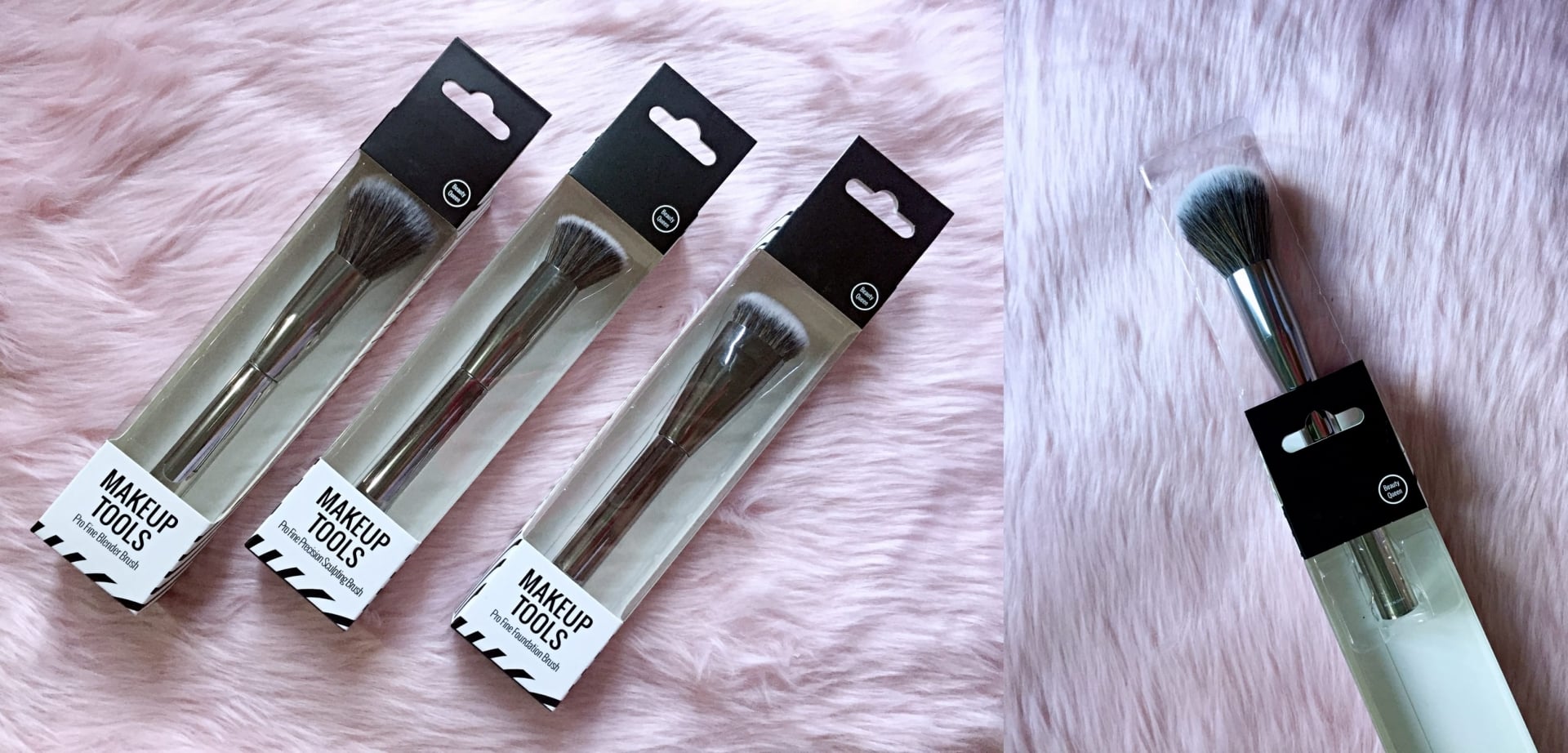 The packaging looks sleek for something this affordable. However, the descriptions at the back are slightly funny.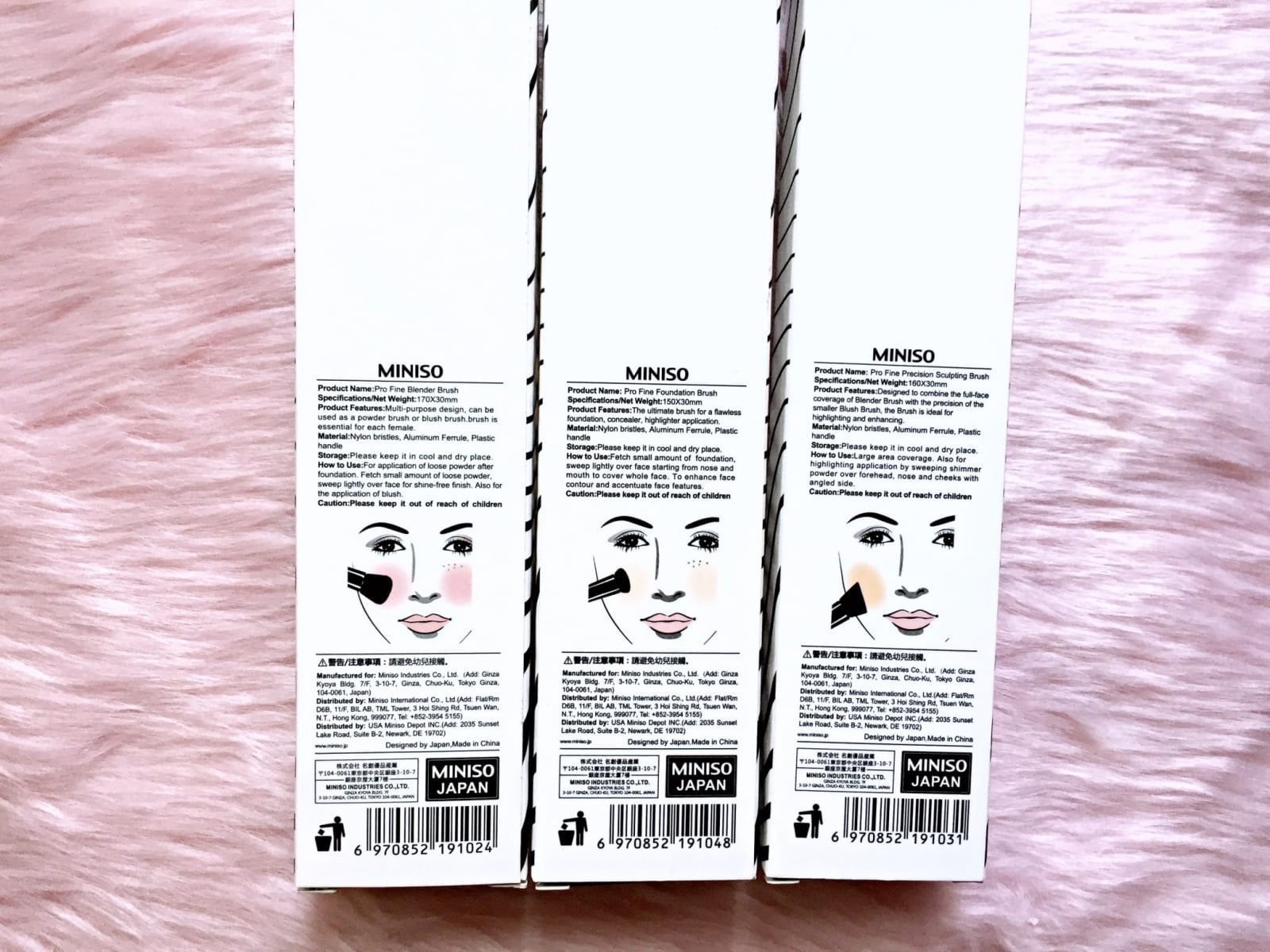 The brush handles reminded me of the Morphe Gunmetal Brush set. The brand, MINISO, is stamped on the bottom along with the Made in China print at the back. There are no brush names on the handles as well.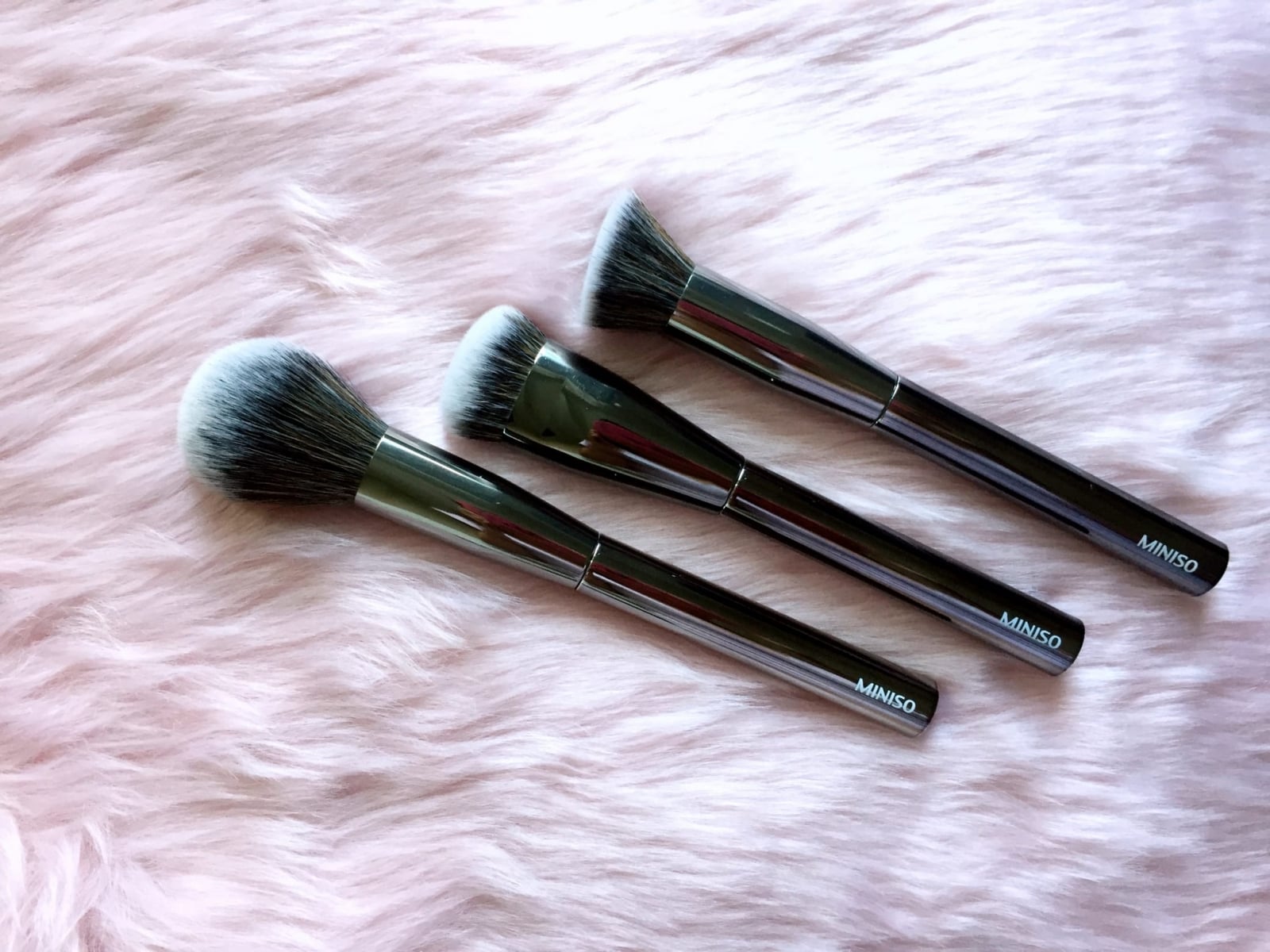 The handles are plastic with a faux metallic finish, but they don't feel cheap on the hands.
Performance
Washing
Before using these, I washed them using the Brush Cleaner from Daiso. There was no shedding after the initial wash and the next washes after that.
The Pro Fine Foundation Brush is a little hard to completely clean. The product sinks right into all the bristles and needs 2-3 washes.
UPDATE: Jun 03, 2018 The Pro Fine Precision Sculpting Brush started to shred already. I've been using this brush to apply my Colourpop highlighters. I spot clean every day and and deep clean every week.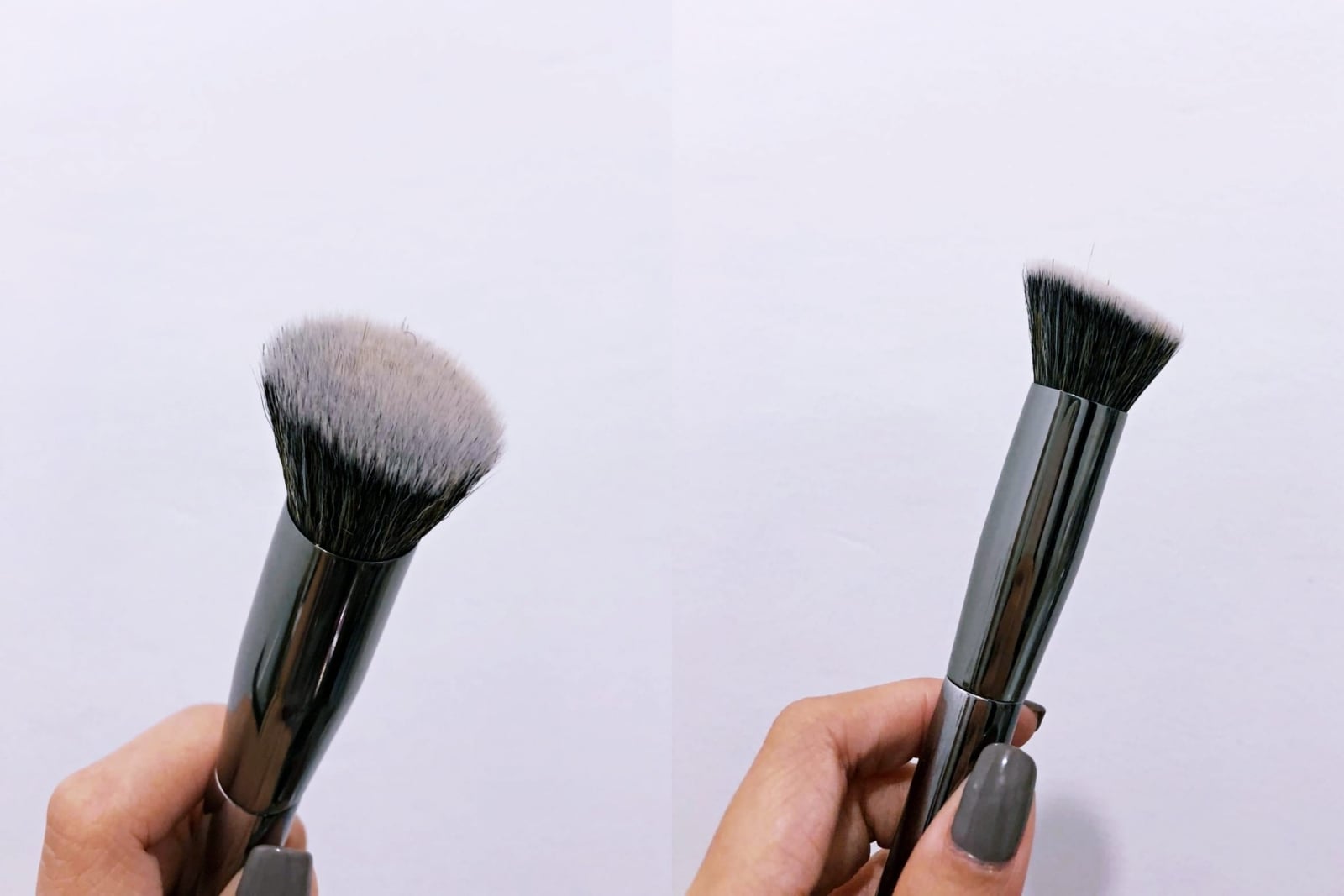 Blending and Usability
I've been using these brushes for almost two weeks now, and 2 of these made it to my daily brushes.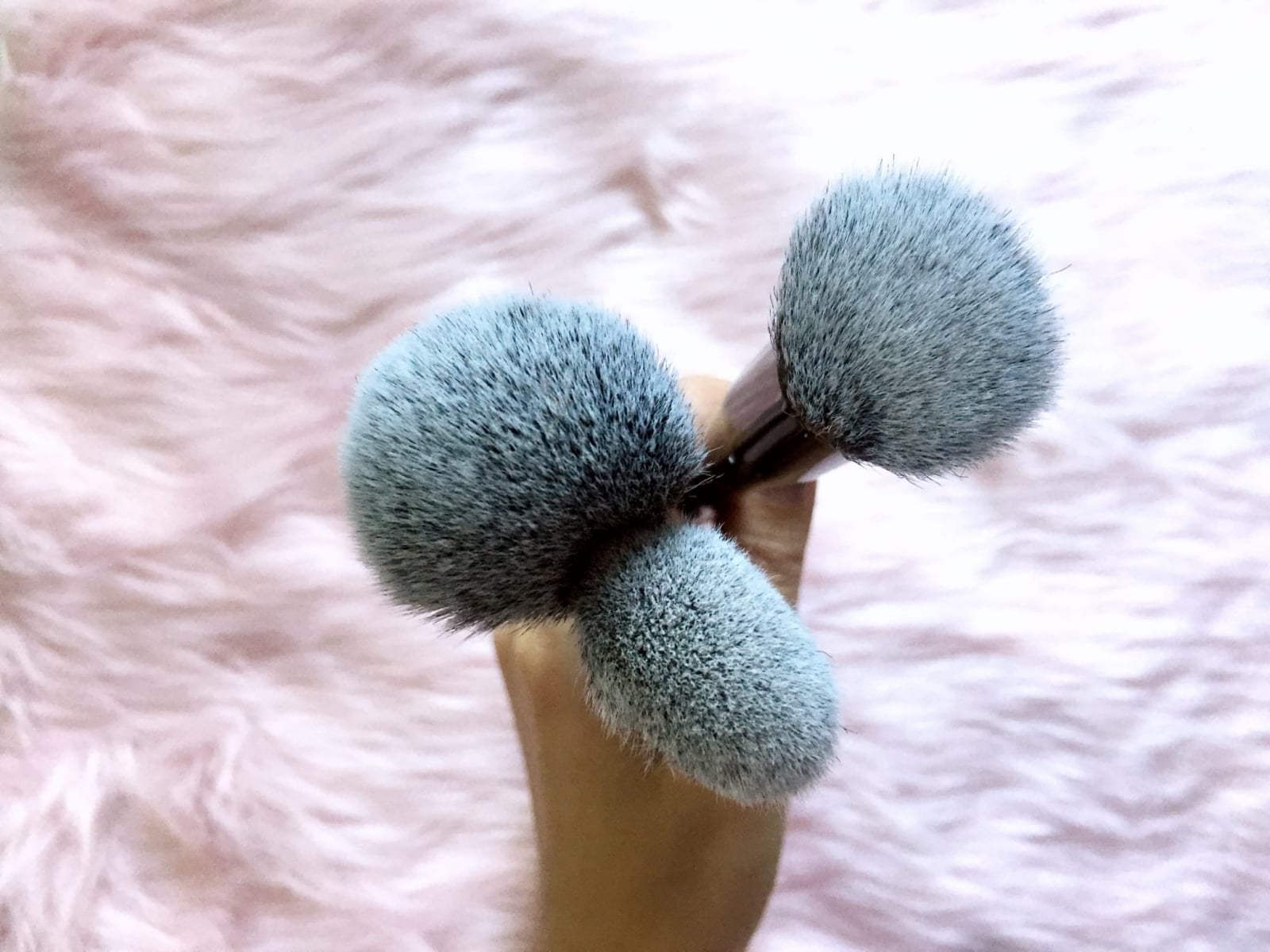 Pro Fine Blender Brush

I initially wanted to use this brush for bronzer, but it wasn't fluffy enough. However, this brush is the perfect size for blush application. It picks up just the right amount of product and diffuses it well on the cheeks. It can also be used for contouring if you're looking for a soft, diffused look.

Pro Fine Precision Sculpting Brush

This is a very versatile brush. I've used this to blend foundation and even under eye concealer. The finish is not streaky with this brush, but it takes some time to truly blend out, just like with all face brushes. I use this to apply contour because it's angled and very easy to control. It lays down contour in a sleek, straight line. I always go in with the Pro Fine Blender Brush to blend it in with my blush.

Pro Fine Foundation Brush

This is the only dud in the set which is a bummer since this is the one I'm most excited to get. I find that it's too dense that it's almost too stiff and hard to use on the face. I tried using it with foundation, and it just took forever to blend. The outcome was very streaky. I might try using this with cream contour, but I currently don't own any cream contour, so this will stay in my makeup brush holder for now. At least, it looks nice in that holder.
Verdict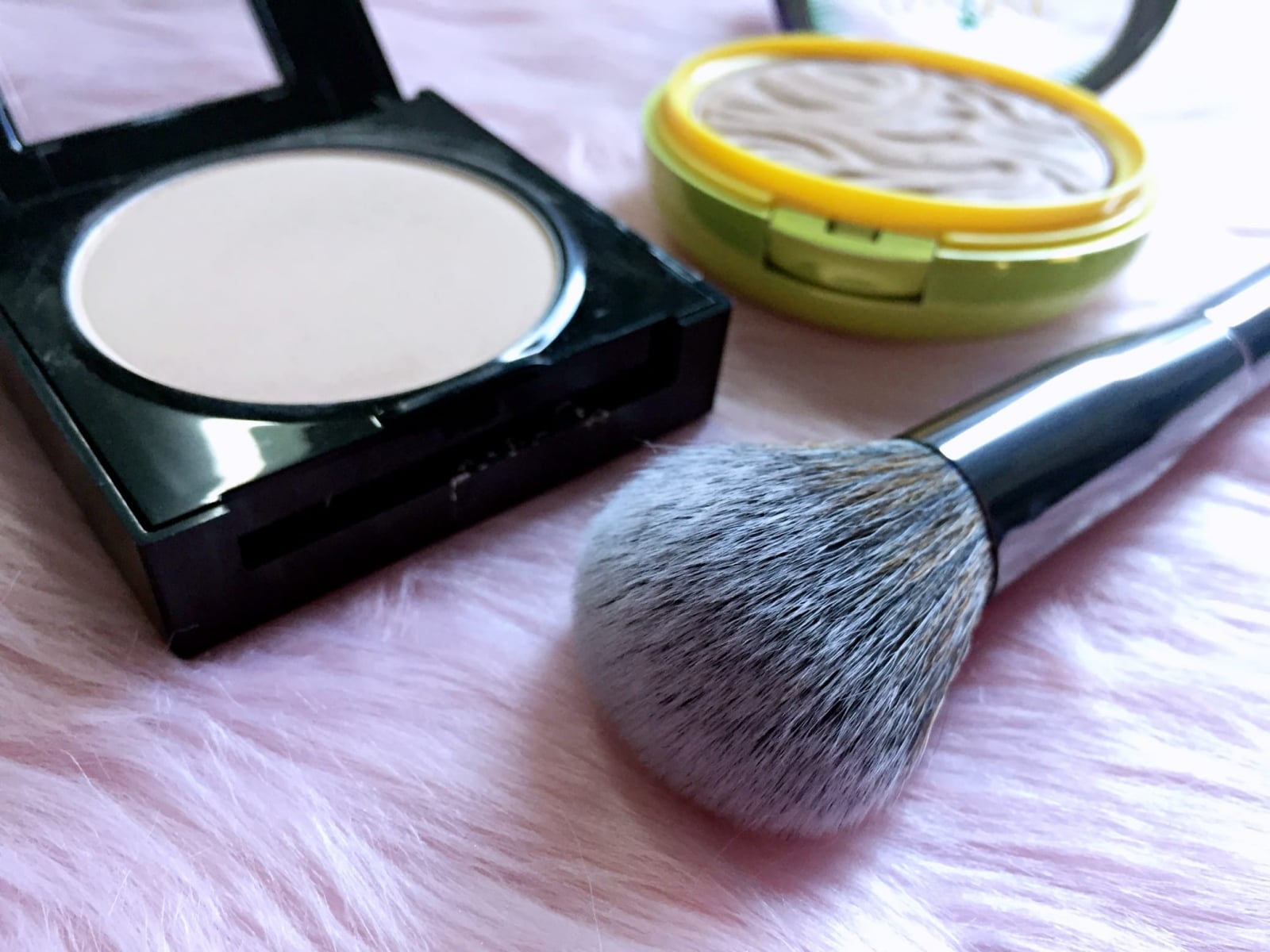 PROS

Sleek design and packaging
Very affordable
Brushes are multi-tasking

NEUTRAL

Some brushes are hard to clean.
Some brushes shed easily.

CONS

These brushes are hard to find in store.
Beauty Queen Brushes by Miniso
Final Thoughts
If you're looking for affordable brushes, these are worth it. These don't shed after multiple washes. The brushes are pretty and also perform very well. The Pro Fine Blender Brush is perfect for blush application. The Pro Fine Precision Sculpting Brush is a must-have because of its versatility. You can pass on the Pro Fine Foundation Brush, but overall, these are great quality for the price.
Have you tried any of the Miniso brushes? What are your favorite items from Miniso?